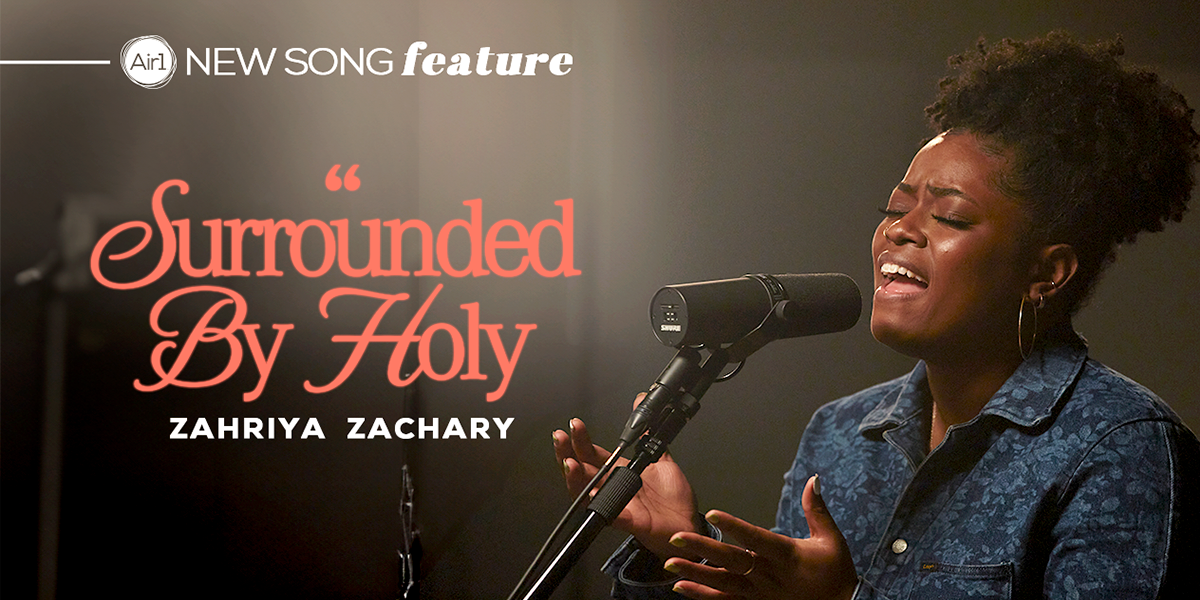 It feels appropriate that @Zahriya Zachary is joining a heavenly choir on her new single, "Surrounded By Holy," because her voice is truly angelic. The original song showcases the pureness of her God-given gift, while ushering listeners into a moment of transcendence.
The awe-inspiring offering takes its cues from the final book of the Bible as Revelation 4:8 gives us a glimpse into the heavenly realm: "…Day after day and night after night they keep on saying, 'Holy, holy, holy is the Lord God, the Almighty — the one who always was, who is, and who is still to come.'"
RELATED CONTENT: "Back to Life" Exclusive Performance by Zahriya Zachary, Jenn Johnson and Josh Baldwin
"'Surrounded By Holy' is about the throne room of heaven and the never-ending song that is taking place as the saints and angels behold the Lamb of God," the fresh talent explains. "Here on Earth, when we enter into His presence, our natural response is to join in with the song of heaven. Leading this live…was such a powerful moment, and there was no denying He was with us in that room. As we're filled with His presence, it leaves us in wonder and awe of Him."
RELATED CONTENT: Zahriya Zachary Recalls a Resurrection of Faith in "Back To Life"
The newcomer's live version — recorded at her church's Worship School — is part of a three-song collection that bears the track's name. The "Surrounded By Holy" EP also includes a stripped-down, acoustic iteration of the single, as well as another live rendition captured among the iconic redwoods of California.

Zachary's love of music emerged at the age of six when she started to learn to play piano. The Texas native began leading worship in college and has been using her voice to serve the Church ever since.
Most recently, Zachary has lent her voice to @Patrick Mayberry's current single, "Lead On Good Shepherd."