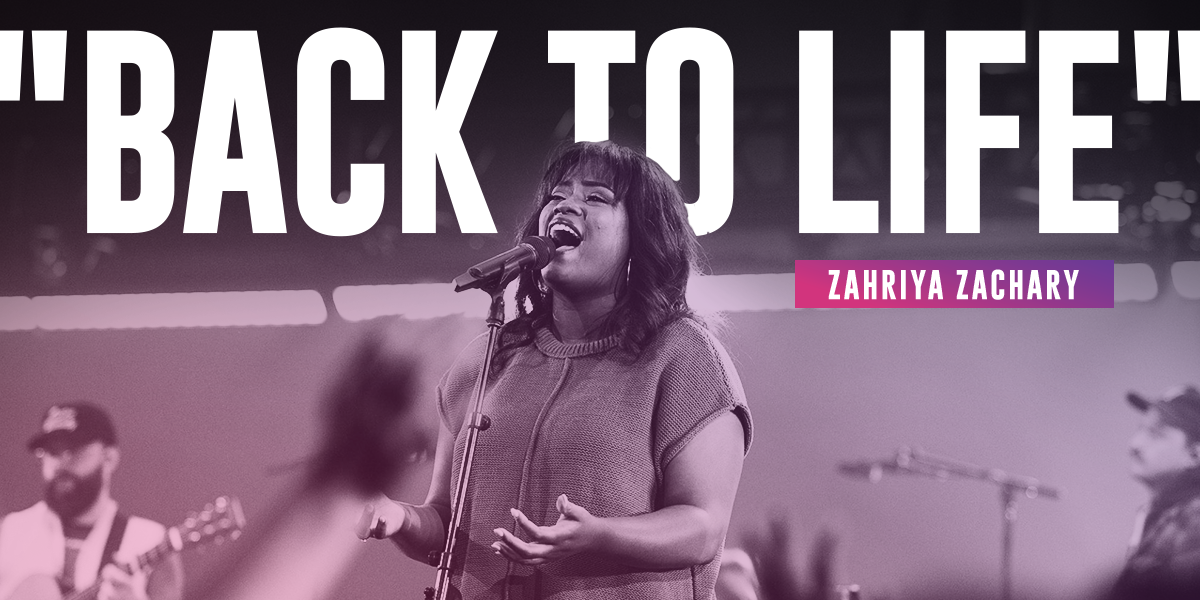 "No longer I who live, but Christ in me
For I've been born again, my heart is free
The hope of heaven before me, the grave behind
Hallelujah You brought me back to life"
When Jesus called Lazarus to come out of the grave, declaring him to have been dead long enough, He was showing us His amazing ability to bring dead things to life with a new purpose. We have all wandered through life in spiritual death without fully comprehending God's purpose for our lives. Even if we knew about the gospel, some of us may not have understood the true purpose of our faith. In "Back To Life," @Zahriya Zachary remembers the amazing way that God took her dead acts of religion, and turned it around, breathing life into her faith and resurrecting her spirit.
WATCH NOW: Zahriya Zachary "Back To Life"
"Back To Life" begins with Zachary's powerful voice declaring that Christ lives in her, praising Him for bringing her back to life. As the song reaches the chorus, the power rises even further, evoking a tangible sense of victory. This ringing worship ballad brings out the feeling of having won a hard-fought battle or being relieved of a heavy burden.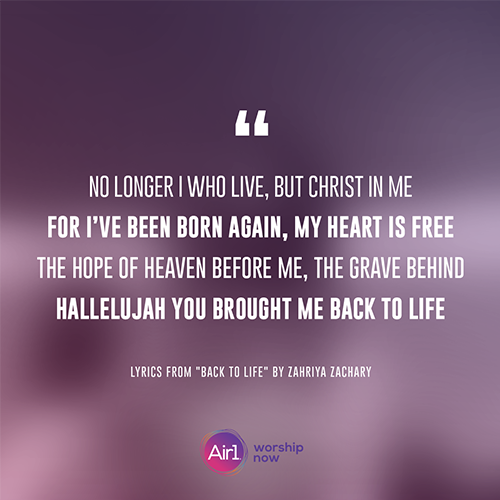 Without the spiritual resurrection that faith in Christ brings, we can feel immensely weighed down by all the things that life throws at us. Our lives can feel like tedious slogs without any real meaning, and hope can be hard to find. But once we find life to the full in Christ, everything changes. Our burdens are lightened and our struggles are made easier because we have someone to carry us through them. There is truly no better feeling than being brought back to life.
"Out of the grip of darkness
Into the light of grace
Just like Lazarus
Oh You brought me back to life"
"Back To Life" was released with Bethel Music as a part of their album, "Homecoming" in September 2021. As Zachary begins to grow her musical career, she says, "I've been overthinking things I can't control and missing things I've prayed for in the moment… there actually is joy in simplicity."