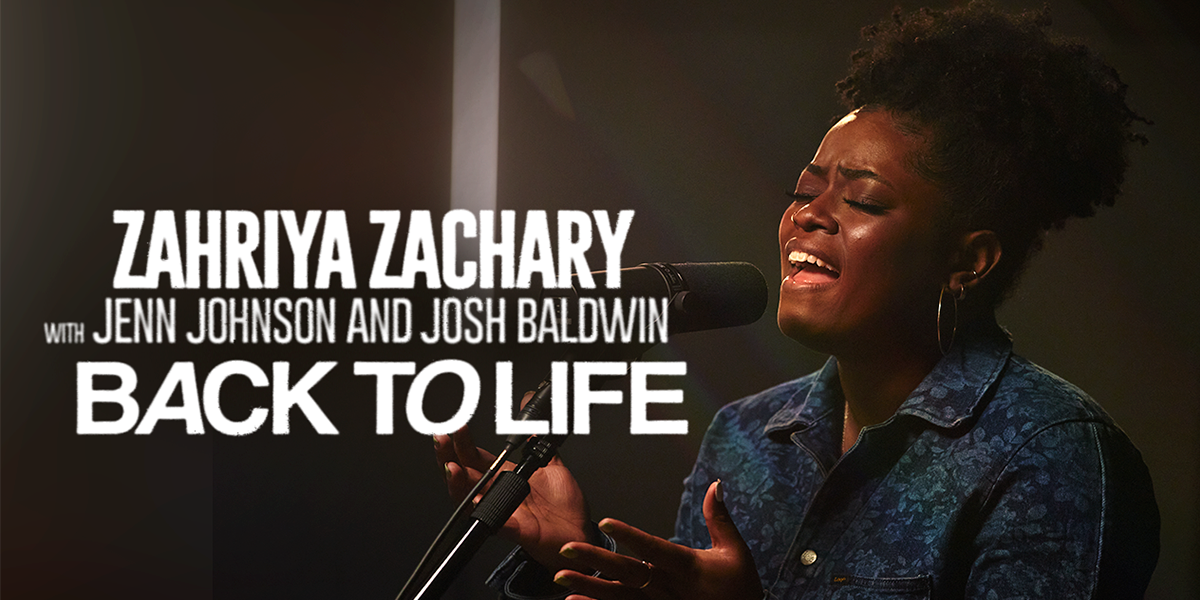 In a world that can sometimes feel overwhelming, music has the power to bring us back to center and remind us of the true power of God. That is exactly what @Zahriya Zachary did with this live acoustic version of her hit single "Back to Life." Through her stunning voice and moving lyrics, Zahriya pointed us back to the love of our Savior and the hope that we have in Him.
RELATED CONTENT: Exclusive Video: "Goodness of God" by Jenn Johnson, Josh Baldwin and Zahriya Zachary
From @Josh Baldwin's first strum of the guitar, Zahriya's voice soared, hitting every note with precision and conviction. The stripped-down arrangement allowed her to showcase the beauty and depth of her lyrics, which speak about being born again in a perfect image to our faithful Heavenly Father.
"I won't forget the moment I heard You call my name
Out of the grip of darkness into the light of grace
Just like Lazarus
Oh You brought me back to life"
@Jenn Johnson lets Zahriya take the lead and joins in with heavenly harmonies sprinkled into the chorus and hooks that add a fullness to the lyrical message that "Back to Life" displays.
RELATED CONTENT: Zahriya Zachary Recalls a Resurrection of Faith in "Back To Life"
Zahriya's beautiful performance of "Back to Life" is a shining light of inspiration and faith. If you haven't already, be sure to check out her live performance and let God's love lift you up and bring you back to life.