Posted on Monday, Nov 08, 2021 by Katie Clinebell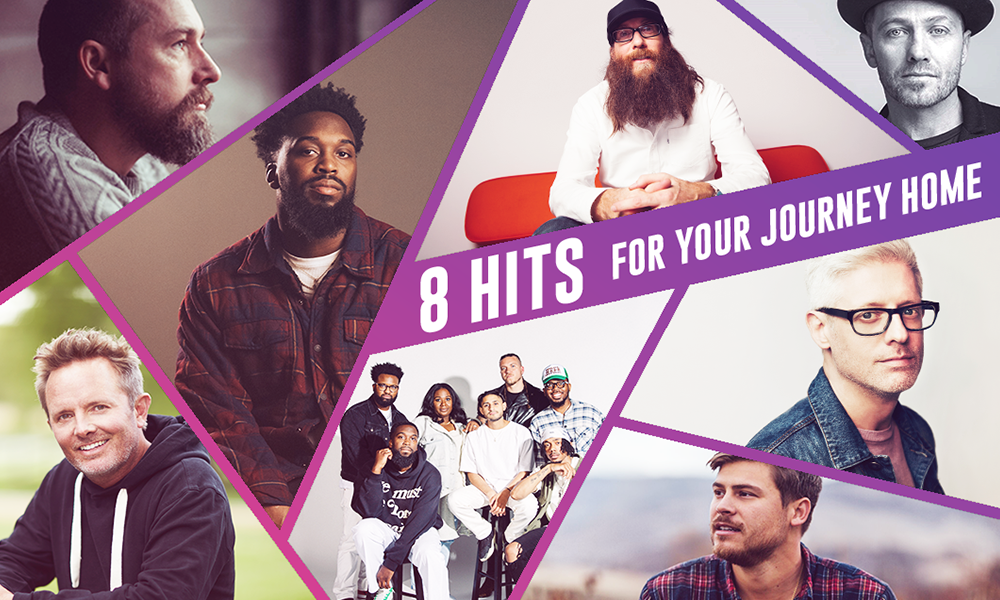 As we round the corner of winter, a certain holiday spirit is unmistakable in the air. Christmas lights are adorning lampposts, favorite pumpkin pie recipes are flooding Facebook feeds, and the somewhat arduous task of creating a travel itinerary is swiftly becoming a pressing need more than a far-off to-do list item. As the holidays approach and we think of gathering with friends and family, the idea of going home can elicit different responses. While some are eager to reset with family, others are unsure of where, or who, home is. For some the idea of home brings back warm memories, while for others home can stir up fear and dread.
No matter what your feelings are around going home for the holidays, God is calling you to come home to Him and experience His welcoming embrace. There is a home with the Father through Jesus that is filled with acceptance, joy, and unconditional love. As you travel for the holidays, whether that be a trip across the world or a trip to your own kitchen, here's a list of songs filled with warmth and rest that will make great travel companions for the journey.
---
1. Crowder's "In the House"
How do we find north when home is nothing more than an idea? Where do weary souls go to find rest? @Crowder seeks to answer these questions for searching souls and direct them home to God's grace in "In The House". While the song starts with the driving of a steel guitar, it is quickly met with the enveloping sounds of a synth pad throughout the remainder of the anthem as Crowder's homegrown vocals usher the listener into God's embrace.
RELATED CONTENT: Crowder Helps Tired Listeners Come Home in His Latest Hit "In the House"
---
2. TobyMac's "Promised Land"
Throughout life we experience a variety of challenges. These challenges can range from losing a loved one to being unable to find rest in the day to day. Yet no matter the circumstance, we experience the same answers to our differing questions — all resting in God's promises, goodness, and purpose for our pain. As the rhythmic distressed electric guitar and accompanying drums rattle in solidarity throughout the song, @TobyMac brings us home to heaven as he lets his heavy heart rest in a God he trusts to ultimately deliver him from the brokenness of the world.
RELATED CONTENT: TobyMac Helps Listeners Make it Through Life's Brokenness with the Hope of Eternity in "Promised Land"
---
3. We Are Messengers "Come What May"
Trials are thieves. They come in the middle of the night and snatch joy, peace, and perspective to name a few. Trials can overwhelm us and leave us feeling stuck in a narrative of loss and pain. But what if our trials were actually being used by God not to harm us, but to lead us to more? @We Are Messengers gives listeners an encouraging challenge in these moments of grief with their single "Come What May".
RELATED CONTENT: We Are Messengers Redefine Trials as Pathways to More in "Come What May"
---
4. Cory Asbury's "Homecoming"
Have you ever been nearing the end of a long road trip and dreaming about what it will be like to finally be home? To rest in your own bed, to wake up to the familiar lights and sounds that greet you each day. To be in the place where all you have to do is simply be. This is the very experience @Cory Asbury and the Bethel music team highlight in their track "Homecoming", only the experience of the eternal homecoming they sing of is without any pain, loss, or hurt we find in our earthly home. This expectant, joyful song explodes with comforting images of heaven and the joy we will experience when we are finally home with Jesus.
RELATED CONTENT: Listeners Are Swept Away in the Wonder of Heaven in Cory Asbury's "Homecoming"
---
5. Chris Tomlin & Brandon Lake's "I See You"
It's impactful when we view our lives through the lens of story. In all the greatest movies, books, and art, it's the tales riddled with characters experiencing low valleys, overcoming betrayal, accepting loss, and growing in strength, patience, and kindness that stir our souls the most. But the difference between reading a story and being a part of one is that we typically know how it all works out within a matter of hours or days when we are spectating, but when we are inside the pages, it's hard to believe we will move on from the chapters of pain. When those moments of anxiety and loss come, Lake and Tomlin remind us to focus on the ink of the Author in "I See You".
RELATED CONTENT: Chris Tomlin and Brandon Lake Help Listeners Recognize God in Every Moment in "I See You"
---
6. Maverick City Music's "Rest On Us"
"Rest on Us" is a stirring ballad importing the Lord to rest His Spirit on us like He did when he created our first home -- the earth. But as much as the lyrics humbly ask God to come move and rest on His people, the entire track is also a confident declaration that He will do just that. Just as the artist knows that it is God who was responsible for sparking creation through His spirit, they also know that it is God who is responsible for filling them through the movement of His spirit -- and they are confident He will.
RELATED CONTENT: "Rest On Us" by Maverick City Music
---
7. Matt Maher's "Joyful Noise"
In a driving, victorious anthem that speaks to the style @Matt Maher has inspired listeners with in the past, we once again find ourselves swept into the confidence of proclamation in "Joyful Noise". Longing and finding come together as two spots in the same journey in this unifying exploration Maher leads listeners through. No matter what moment a listener finds themselves in, Maher invites them into the encouraging process of praise as the pathway to closeness with the Lord.
RELATED CONTENT: Matt Maher Unites Listeners in Proclaiming Praise in "Joyful Noise"
---
8. Crowder & Dante Bowe's "God Really Loves"
"God Really Loves Us" is a welcomed call home to the roots of the Christian faith. The intimate solo piano that leads listeners into the song is coupled with the simple and raw lyrics that paint the bare Truth that Jesus is a friend to us. A friend that sticks closer than a brother, in fact. These tender reminders align the listener with the sometimes forgotten reality that, while God is King, Jesus is also our closest, most steadfast companion. The same comfort that we feel in engaging our closest friends with our mistakes, experiences, and thoughts because we know they will accept us is the same confidence we should take into our relationship with Jesus.
RELATED CONTENT: Simplicity is the Key to Intimacy with God in Crowder's Hit "God Really Loves Us"