Posted on Wednesday, Oct 20, 2021 by Katie Clinebell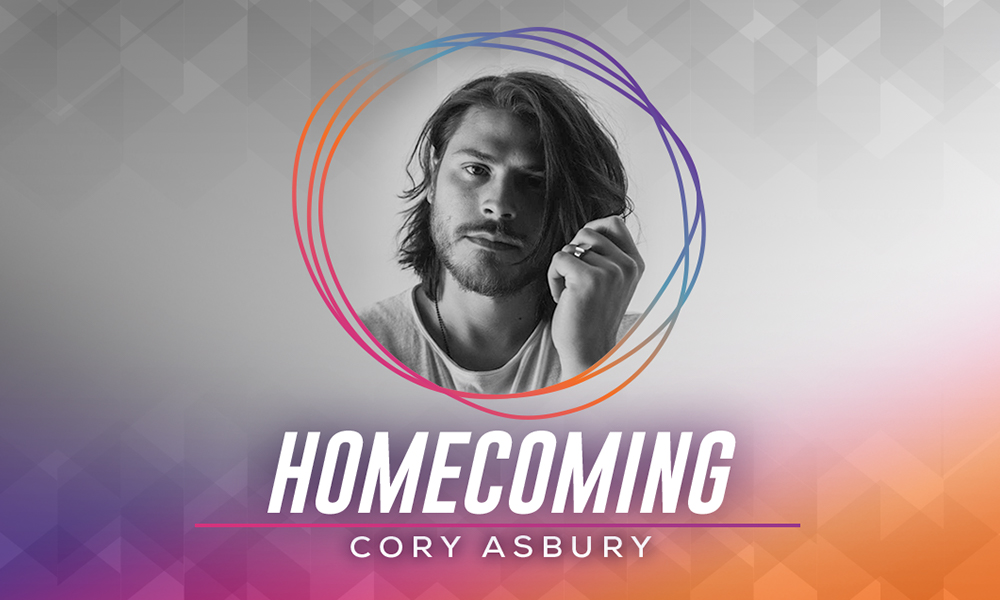 Listeners Are Swept Away in the Wonder of Heaven in Cory Asbury's "Homecoming"
"Scarlet sins had a crimson cost
You nailed my debt to that old rugged cross
An empty slate, at the empty grave
Thank God that stone was rolled away"
Have you ever been nearing the end of a long road trip and dreaming about what it will be like to finally be home? To rest in your own bed, to wake up to the familiar lights and sounds that greet you each day. To be in the place where all you have to do is simply be. This is the very experience @Cory Asbury and the Bethel music team highlight in their track "Homecoming", only the experience of the eternal homecoming they sing of is without any pain, loss, or hurt we find in our earthly home. This expectant, joyful song explodes with comforting images of heaven and the joy we will experience when we are finally home with Jesus.
LISTEN NOW: Cory Asbury "Homecoming" Official Live Video
Within the first verse, Asbury paints a poignant picture of his sin and the cost it demands. The price of sin is the very thing that is keeping Asbury away from home as it has created prison walls around him. As the song leads into its first chorus, the group sings a powerful story of the gospel and how Jesus' sacrifice made a way for all of us to go home. After reflecting on the way Jesus' sacrifice transforms the cost we once had to pay into freedom, Asbury then leads listeners in a powerful set of stanzas that project the joyous, wondrous reality we will experience in eternity. As the song swells, the listeners heart is filled with expectant longing for days we will all be home together singing, dancing, and laughing with Jesus. This comforting picture of what's to come helps ground us in the reality of the future today.
"Can you see it now?
Standing on the shores of Heaven
You and I, and our families
Singing, and dancing, and laughing
There's truly no place like home"
Gable Price, who co-wrote and sings on the song, explained on Instagram, "Cory and I started this song in December under the name 'No Place Like Home'. It was the first song I sent into @brianjohnsonm when I signed as a writer with Bethel Music. Brian and @christianostrom were huge, and I mean HUGE in taking this across the finish line. So thankful for this process. This song moves me, and I am praying it moves you too. This is our Homecoming."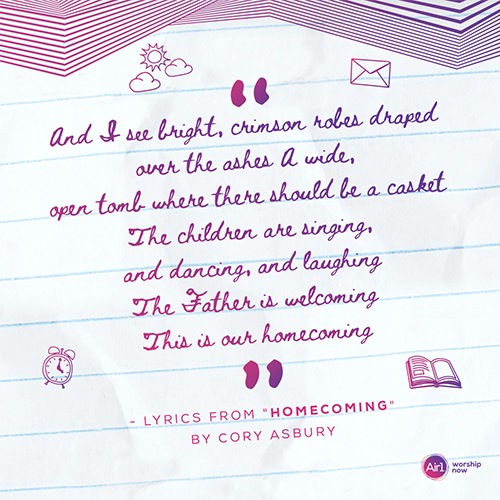 "Homecoming" is the title track from Bethel's latest compilation album that was released in September 2021. The album features collaborations with @Brandon Lake, @Dante Bowe, @Matt Redman, and more.