Posted on Sunday, Jan 30, 2022 by Air1 Staff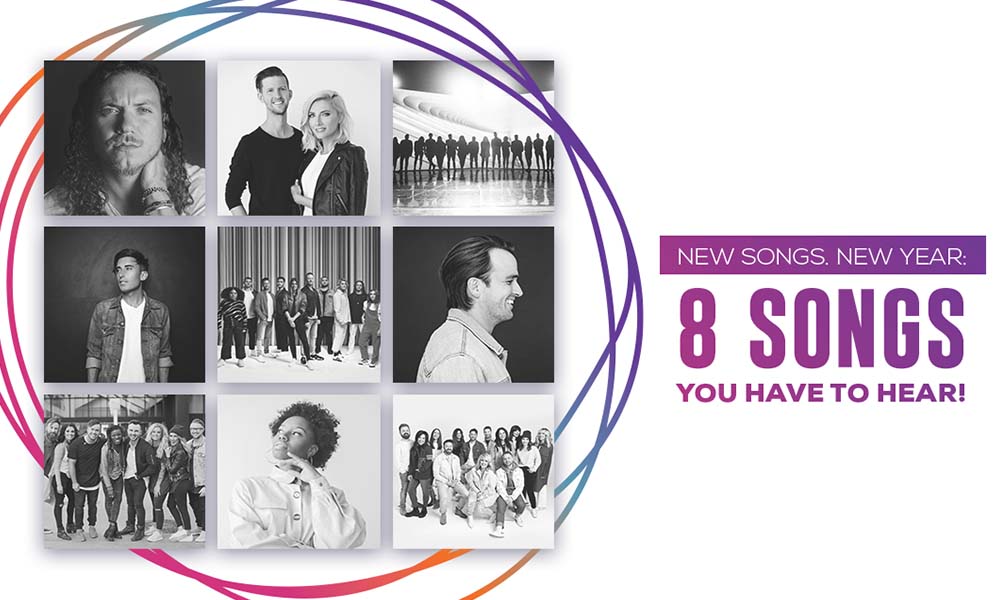 As you launch into this new year and new season of life, we added 8 new songs to brighten your day or maybe even your playlist! These hits, now playing on Air1, will bring in fresh faith and encouragement for your spirit, so sit back, relax, and let all your gloomy days melt away as we bring you encouraging songs that will connect you with the Lord!
---
1. Thrive Worship "Pour Your Spirit Out"
@Thrive Worship, releases their newest album, Let's Have Church; filled with powerful songs like "Pour Your Spirit Out" that beautifully declare the truth of who God is and the power that rests in Him.
RELATED CONTENT: Praise Has the Power to Change Every Situation in Thrive Worship's "Pour Your Spirit Out"
---
2. Erik Nieder "Faithful"
Upcoming artist, @Erik Nieder, makes his debut on Air1 with sentimental song, "Faithful," written back in 2018. This melody brings encouragement to those wondering if they're worthy of God's love. Nieder proclaims to listeners that even when we stray away, God is still faithful and for us.
RELATED CONTENT: Erik Nieder Shows God's Unending Loyalty and Inescapable Love in "Faithful"
---
3. Ben Hastings "That's The Power"
@Ben Hastings brings forth another impactful anthem in times that we need it most. "That's The Power" boldly declares the mighty force that rests in the name of Jesus, reminding us that we can come before God with expectation, as He is the one that saves, heals, delivers and always makes a way.
RELATED CONTENT: Reuben Morgen Gives Rise to A Biblical Kind of Courage in "That's The Power"
---
4. Bryan and Katie Torwalt "Miracle in the Works"
Husband and wife duo, @Bryan & Katie Torwalt, bring us back to the root of knowing and trusting that God is faithful and on the move in their newest single, "Miracle in the Works." The Torwalts encourage listeners that God is still working and breathing life into dry bones even when we don't see it.
---
5. DOE "So Good"
New artist, @DOE, releases single, "So Good," echoing the goodness of God in all circumstances. Through her personal testimony, DOE sings of how Jesus gives us victory and a light that makes the darkness flee because of His love.
---
6. Red Rocks Worship "Never Leave"
@Red Rocks Worship delivers a song that worships God for His strength in the middle of the battle and His faithfulness. This worshipful song draws close to the truth that God will never leave us, as it reflects in Deuteronomy 31:6, "For the Lord your God will personally go ahead of you. He will neither fail you nor abandon you" (NLT).
---
7. The Belonging Co. "Jesus Over Everything" (Feat. Andrew Holt)
@The Belonging Co. brings us back to the foundation built upon Jesus and His authority in their worship song, "Jesus Over Everything." All listeners can find hope and encouragement in this melody that declares that Jesus reigns over all things including fear, shame, anxiety, sickness and disease.
RELATED CONTENT: The Belonging Co. Raise One Name Above All in "Jesus Over Everything"
---
8. Phil Wickham and Brandon Lake "Where I'm Standing Now"
We end this powerful list with an equally powerful song brought by two strong artists, @Phil Wickham and @Brandon Lake, in "Where I'm Standing Now." This anthem is a testimony to the freedom and deliverance that can only happen because of the power of Jesus.
Worship with us today and spend some time meditating on the reality that freedom and deliverance is possible through our Lord and Savior Jesus Christ!