Posted on Friday, Oct 08, 2021 by Katie Clinebell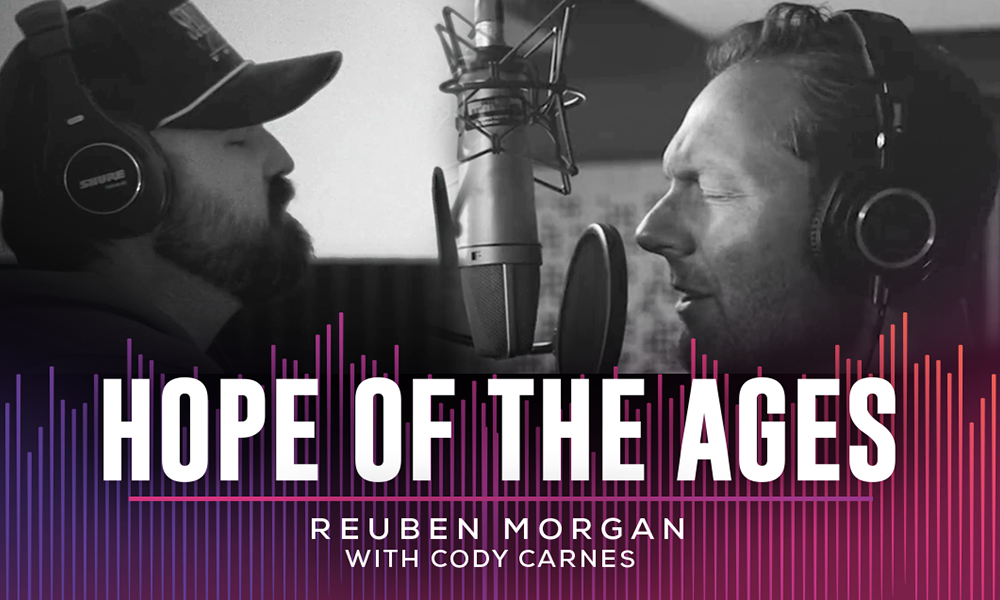 Reuben Morgan Champions Jesus' Generation-spanning Faithfulness in "Hope of the Ages"
"The gospel of Jesus
It's the hope of the ages
Burning brighter and brighter
And standing forever
The Church He is building
Nothing can stop it
It's a city that's shining
A light in the darkness"
There is nothing new under the sun, even when it feels like we are experiencing darkness and pain that is unlike anything that has come before. As we look back at history, it becomes clear that each generation has had varying burdens to bear. But more so than seeing the unification of the burden, if we turn our gaze upwards we see that each generation has been united not only by their pain but by the presence of the same hope: the promise of the gospel of Jesus Christ. It's through the promise of Jesus that each generation can hold onto the Truth that nothing will stop God from building His Church -- no matter how dark the days are. This generation-spanning hope is the restful theme of @Reuben Morgan's single "Hope of the Ages".
LISTEN NOW: Reuben Morgan "Hope of the Ages" Official Audio
@Cody Carnes serves as the driving vocalist of the anthem as gentle acoustic guitar sounds are strummed under his peace-giving performance. While the listener is grounded in the reminder of God's faithfulness that has sustained the Church throughout all of time, there's also a resonance with the pain and disappointment that life brings.
We've all seen things we thought would always stay the same shift. We've seen leaders we thought would never fail let us down. We've seen horrible ends to beautiful beginnings, both personally and culturally. But we have also seen a God who has sustained His Church through every high and low. A God who has actually used the darkest seasons to shine His brightest light.
"Though Christ was dead, now surely He's risen
Yeah, He's coming back again
And Christ will reign in triumph forever
Yeah, all praise belongs to Him
Yeah, all praise belongs to Jesus"
Carnes wrote the song alongside Reuben Morgan, who is also featured on the track. In an interview with CCM Magazine, Morgan said,"Sometimes we need to remind ourselves of the things that are most true. The wonder and the power of the Gospel. The saving and transforming work of Jesus. The unshakable truth of the bible. Christ's desire to draw all people to Himself and His relentless passion for the church He is building. Even the darkest moments in our lives and throughout history, cannot quench the light of the Gospel—I believe this is the greatest season in history for the church."
"Hope of the Ages" was released as a single by Reuben Morgan in August 2021.