Posted on Monday, Jun 29, 2020 by Air1 Staff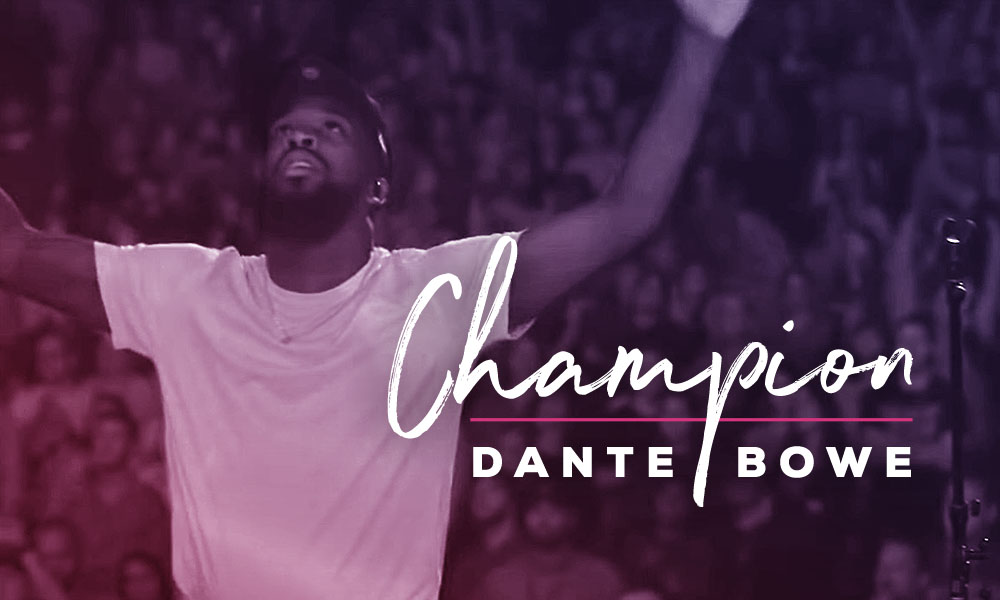 "You are my Champion
Giants fall when You stand
Undefeated, every battle You've won"
Watch Dante Bowe's Music Video Of "Champion" Now!
"The inspiration for 'Champion' came from a conversation with friends about identity, what the Father has done for us and our awareness of that. This song is personal, not just for me, but for anyone who's ever felt the pressure to measure up or has felt lesser than." - Dante Bowe

Behind the Music
"The only reason I'm able to open up my mouth and miracles come out ... is because the power of Jesus." -Dante Bowe
Revival's In The Air
The latest album from @Bethel Music provides a wealth of worship offerings in addition to the song "Champion" sung by Dante Bowe. The album features 17 tracks from a variety of Bethel artists all centered on the theme of revival and steadfast faith. "Revival's In The Air" was recorded live at Bethel Church in Redding, California. This is the 15th live recording by Grammy-nominated Bethel Music. The album features songwriting contributions from artists including @Phil Wickham, Ben Fielding (@Hillsong Worship), @Matt Redman, Leslie Jordan (@All Sons & Daughters), @Rita Springer and more.
About The Artist
@Bethel Music represents the worship music and community of songwriters emerging from Bethel Church in Redding, California.
@Dante Bowe joined the Bethel Music Collective as a worship leader and songwriter in June 2019 and can be seen leading worship at Bethel Church and on tours with the collective. Dante also appears on Maverick City Volumes I & II writing and singing with a variety of Christian artists. Dante's personal work can be found on his 2017 album Son of a Father, inspired by finding identity in the Heavenly Father. Dante believes that raising the level of authenticity in worship will cause cultures, generations, and denominations to unite in a worship movement by merging gaps and removing all boundaries.
Dante lives in Columbus, Georgia where he is a worship pastor at Addereth Church and a songwriter with Maverick City Music and Heritage Publishing in Atlanta. When he isn't touring domestically and internationally for ministry, Dante enjoys adventuring and living life with his closest friends, and can be found doing anything from exploring downtown Atlanta to grilling in the backyard with family.