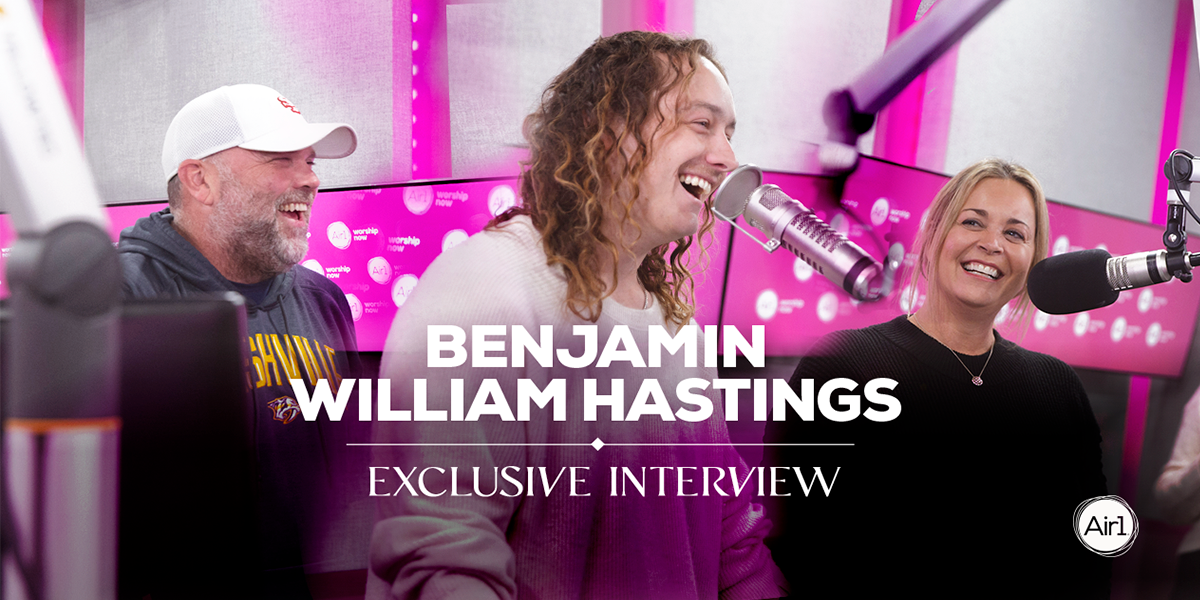 @Benjamin William Hastings joins Dan and Michelle in the Air1 Studio for an exclusive interview to discuss living in Los Angeles, his unmistakable Irish vowels, and his busy schedule of promoting his first solo album and performing with @UNITED.
RELATED CONTENT: Songs of Ascent: The Benjamin William Hastings Story
Benjamin William Hastings has been quite busy recently! The @UNITED member has been featured on songs such as "Take You At Your Word" and "Know You Will", but now you're going to hear Benjamin William Hastings in a whole new way with his newly released solo project!
RELATED CONTENT: Cody Carnes & Benjamin William Hastings Believe God's Guarantees in "Take You At Your Word"
Benjamin William Hastings' self-titled debut album features a mix of pop, rock, and folk elements that showcase Hastings' unique vocal style and songwriting abilities.
One of the stand-out tracks on the album is "Feels Like a Blessing," a catchy, upbeat song that features Hastings' ability to write uplifting and relatable lyrics that hit near to the heart.
Listen to Benjamin William Hastings' Sing "Feels Like a Blessing" Exclusive Acoustic Performance
RELATED CONTENT: Benjamin Hastings & JUDAH Turn Trial Into Triumph in "Feels Like a Blessing"
"I was lost, running from the man I'm meant to be, hmm
Wandered off and woke up in the belly of the beast
I cursed the rain, but only now the flood has done its thing
It feels like a blessing falling on me"
Hastings is no stranger to the Air1 family, he is currently a member of @UNITED and has no plans to leave the worship collective.
The album's release marks the beginning of a new chapter in Hastings' career, and fans can look forward to more music and performances from him in the near future.