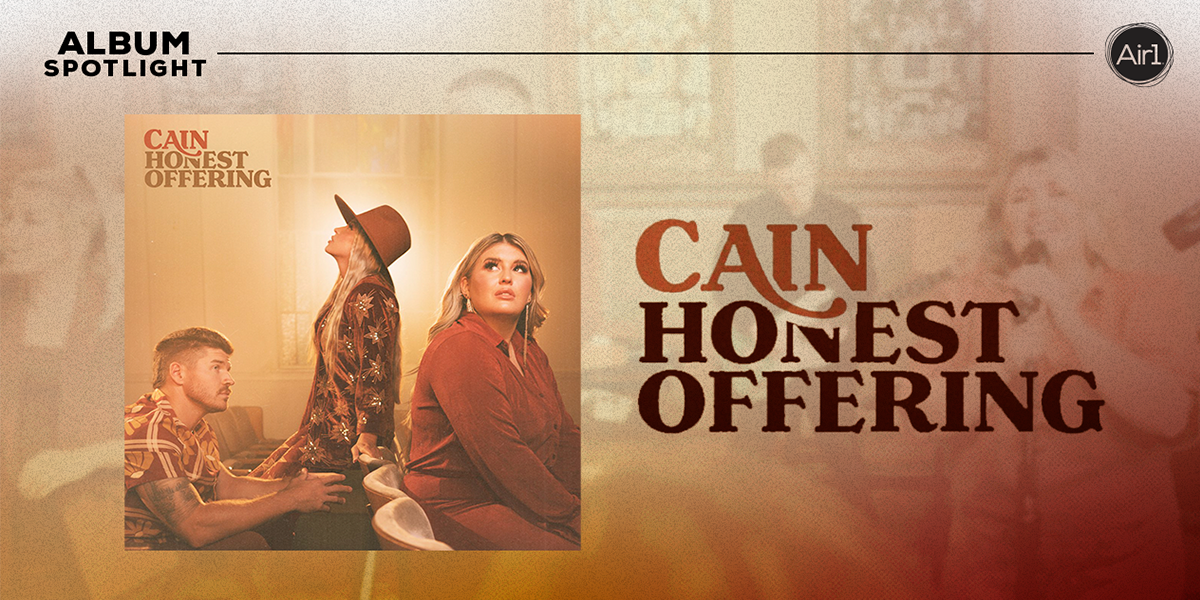 Some of the freshest voices on the Christian charts today, @CAIN is a trio of sibling artists, all focusing their passion and creativity on praising God through their music. CAIN's latest release is their inaugural live album, titled "Honest Offering". This album features only six songs, but every one is jam-packed with the musical flavor and unique aesthetic that we have come to expect from this family band. Today, we are breaking down some of our favorite parts of CAIN's first-ever live album.
CAIN's unique sound is showcased beautifully in "Praise Opens Prison Doors". With a worship that is equal parts Fleetwood Mac and Cory Asbury, CAIN lifts up an entirely engrossing kind of praise, declaring that if praise has the power to free us, then we should sing all day long. And with this song playing, we just might. This song's energy is infectious and we cannot help but smile as CAIN beseeches those prison doors to swing wide.
Listen to CAIN in "Praise Opens Prison Doors"
RELATED CONTENT: A Family of Worship: CAIN
In a memorable collaboration with Mitch Wong, "Shine On Us" beckons forth the light of the Holy Spirit to shine into our lives. This song's joyful, marching sound echoes the sentiment that God's goodness and kindness will always radiate into our lives. No matter what season we are each in, we need to look to Jesus and see the holy love in His eyes. This song reminds us that God's love has the power to change our lives. We just need to welcome it in.
Listen to CAIN and Mitch Wong in "Shine On Us"
With the album's title track, "Honest Offering / I Surrender All," CAIN brings out a brand new kind of worship sound than they have before. With elements of gospel, modern worship and country, the trio declares that God loves and desires every part of a genuine offering to Him. Though we may not think that we have anything worth giving, God is honored and glorified with anything we can offer to him, as long as our hearts are in the right place.
Listen to CAIN in "Honest Offering / I Surrender All"
RELATED CONTENT: CAIN Presents Their All To Jesus In "Honest Offering / I Surrender All"
This album unlocks a whole different side of the band CAIN than we have ever seen before and we cannot wait to hear what they will bring us next. Logan Cain, one of the band's three cardinal members, stresses the importance of open communication in his relationship with his siblings, both at work and at home:
"Our dad once said friends come and go, but the closest friends you'll have are your siblings and he was right. We're fortunate to be so close and part of the reason we're so tight now is that we communicate and respect each other."