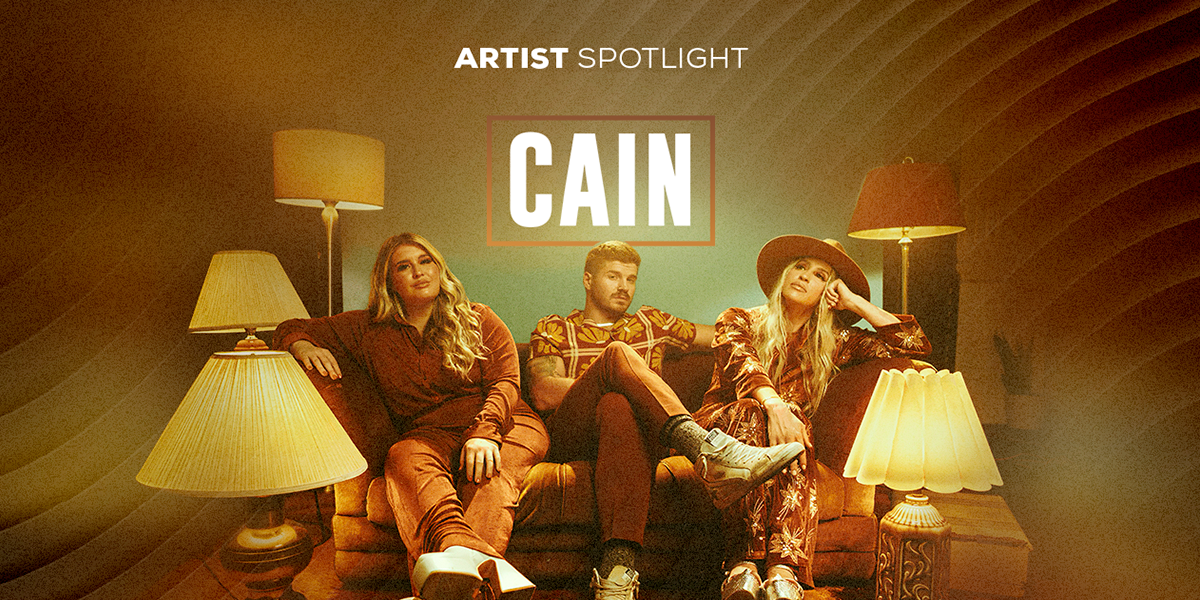 Madison Cain Johnson, Taylor Cain Matz, and Logan Cain are the three siblings that unite to form the band @CAIN. This trio of worshippers has just recently made their debut, but they have already blown us away with their unique blend of sounds. In order to see where this sibling collective is going, we must first see where they have been. Join us as we look through the story of CAIN, and see what brought them to where they are now.
Listen to CAIN in "Honest Offering"
RELATED CONTENT: CAIN Presents Their All To Jesus In "Honest Offering / I Surrender All"
This trifecta of young worshippers was singing from an early age, having grown up with pastors for parents and playing in the church service ever since elementary school. In college, they proved their musical talent as a band by competing in and winning a music contest. The three would spend the next five years learning the ins and outs of the music scene, growing their skills. After taking a break and singing for their local church in Nashville, the band would return to writing music again with songs like, "Rise Up (Lazarus)" and "The Commission".
After presenting three songs to Provident Label Group, the band would land their first label, and begin working on a full-length debut album. In 2021, the band would release this album as "Rise Up," featuring the three original songs that impressed Provident to begin with. With "Rise Up (Lazarus)" and "Yes He Can" hitting number one on the christian charts, the band was making a name for itself already.
RELATED CONTENT: Sing in the Spring: Seven Songs for Refreshing Your Soul
Most recently, the band released a 2023 live album, "Honest Offering", featuring a popular title track of the same name, as well as hits like "Friend In Jesus" and "Shine On Us". This band is just getting started, but the blend of country and worship sounds in their music always leaves us inspired and feeling like life is gonna be alright. We cannot wait to see the places that CAIN will go from here.
Logan Cain has a deep appreciation for his siblings and bandmates who are on this journey with him. "I didn't realize how rare it is to be as abnormally close as we are," Logan says. "Our dad once said friends come and go, but the closest friends you'll have are your siblings, and he was right. We're fortunate to be so close, and part of the reason we're so tight now is that we communicate and respect each other."