Posted on Thursday, Dec 09, 2021 by Air1 Staff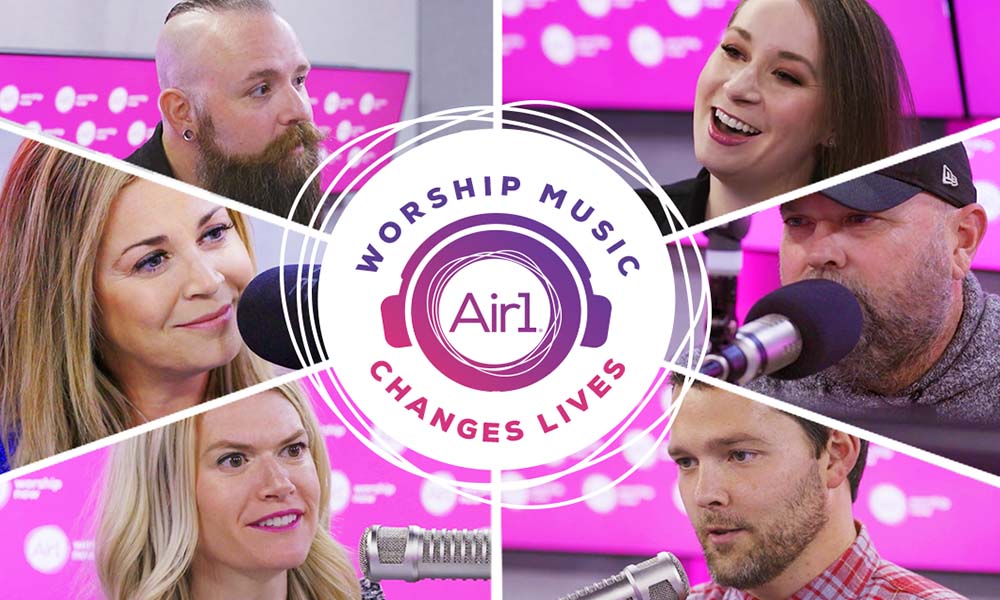 One of the best things about working at Air1 is getting to see the positive impact we have on our listeners and readers. Often our listeners write-in about the impact Air1 has on their daily life - whether dealing with daily life struggles, keeping a positive attitude when life gets you down, or just getting that extra worship time in.
Check out these stories!
---
Dan & Michelle
Dan & Michelle are moved by a story from Nico, a listener from Texas, who shares that God used the music and ministry of Air1 to restore his faith in the Lord and provide comfort during his struggles with depression.
Nico from Texas:
"You guys have helped me so much in my battle with depression. I had lost faith in the Lord because I felt like God wasn't there when I needed him. As soon as I turned Air1 on, I felt God talking to me through the songs played. When things get rough the perfect song comes or just you guys are talking about something that makes me feel not alone. Thank you for everything. I can honestly say this station has saved my life and my faith."
---
CJ & Lauren
Air1 DJs CJ & Lauren are touched to hear that Sydney, a listener from Missouri, used Air1's worship music to be her soundtrack during some of life's biggest moments.
Sydney from Missouri:
"In this past year and a half: I have gotten married, bought a house, started a new job and had our first baby. And through it all, Air1 has helped me every step of the way. There are days that I know God has nudged me saying, 'Syd, are you listening? This is for you!' I'm so thankful for this radio station."
---
Careth & Ashton
Air1 DJs Careth and Ashton can't help but smile when they hear how God used a listener getting a longer commute to frame her day with worship music.
Leah from Tennessee:
"When I started my new job, I was not at all looking forward to my commute changing from 2 minutes to 45 minutes. But God knew that I needed the extra worship in the morning and evening. I now spend my entire drive praising Him and I feel like you guys are my second family. Thank you for being a light for so many and I hope that by giving, I can bring the same joy I experience to others that need it."
---
It seems like no matter the time or day, there is always a worship song that speaks to us.
Share your story with us today!