Posted on Monday, Jun 20, 2022 by Katie Clinebell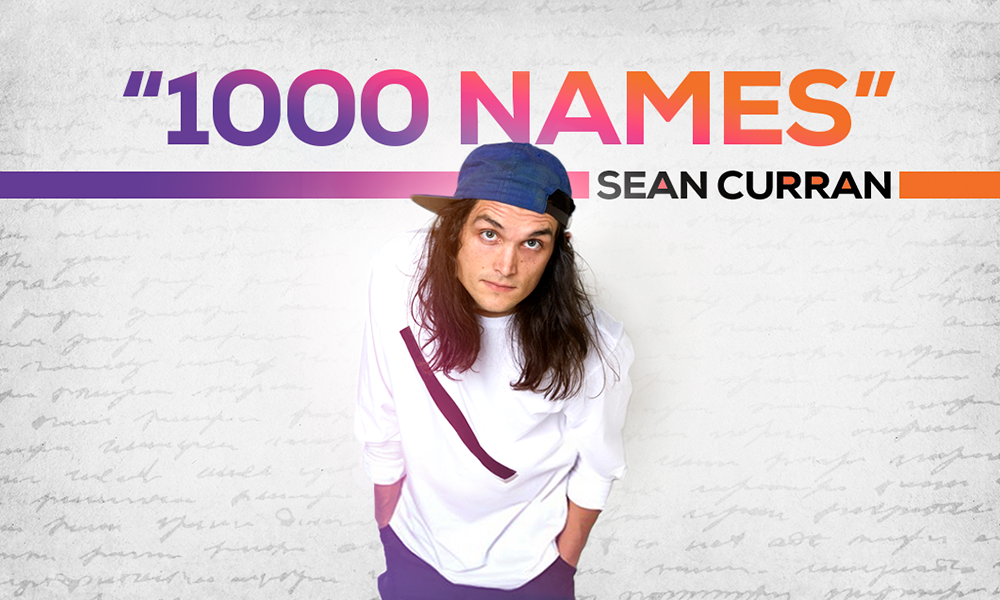 "I know You by a thousand names
And You deserve every single one
You've given me a million ways
To be amazed at what You've done"
God gives us so many different names to call Him by, that it can be easy to forget some of them at times. When we forget that God holds certain titles, we can forget that He carries the nature of those names with Him as well. In @Sean Curran's "1,000 Names," we are reminded of God's nature through the lens of His titles. Many of us remember that God is the Lord of all, but when we remember that God is a healer, we remember that He can also mend our hearts in times of need. In knowing God's names, we can get more in touch with the various qualities that He has.
WATCH NOW: Sean Curran "1,000 Names"
"1,000 Names" begins with a gentle piano ringing out the opening melody before the energy of the band kicks up, launching us into the rest of the song. Sean Curran's iconic voice leads the song's energetic and inspiring sound that you can't help but worship along to. As the song breaks into the chorus, the sound of electric guitars and rocking drum beats bring praise to God with reckless abandon. With this song, we can have confidence that God is all we need, as He fills so many complex roles in our lives.
RELATED CONTENT: "Ways" by Sean Curran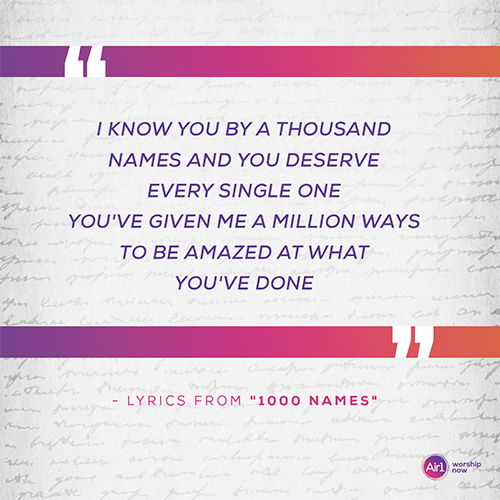 Life throws many complicated scenarios at us every day, leaving us waiting for some kind of help for so many things. Because God is able to fill so many roles in our lives, it can be easy to forget just how much He is prepared to help us with. By keeping God's amazing names in our minds, we will always remember the different times that we can lean on God when things get rough. He is our father, friend, king, and more. And with this song, we can praise Him for every role He plays in our lives.
"Your love is boundless
Beyond what I could dream
Your grace is patient
Cause You're never giving up on me"
"1,000 Names" was released in October 2021 as a part of the album of the same name. On the subject of holy moments in the church, Curran says, "Don't rush out of the holy place. Minister to the Lord."