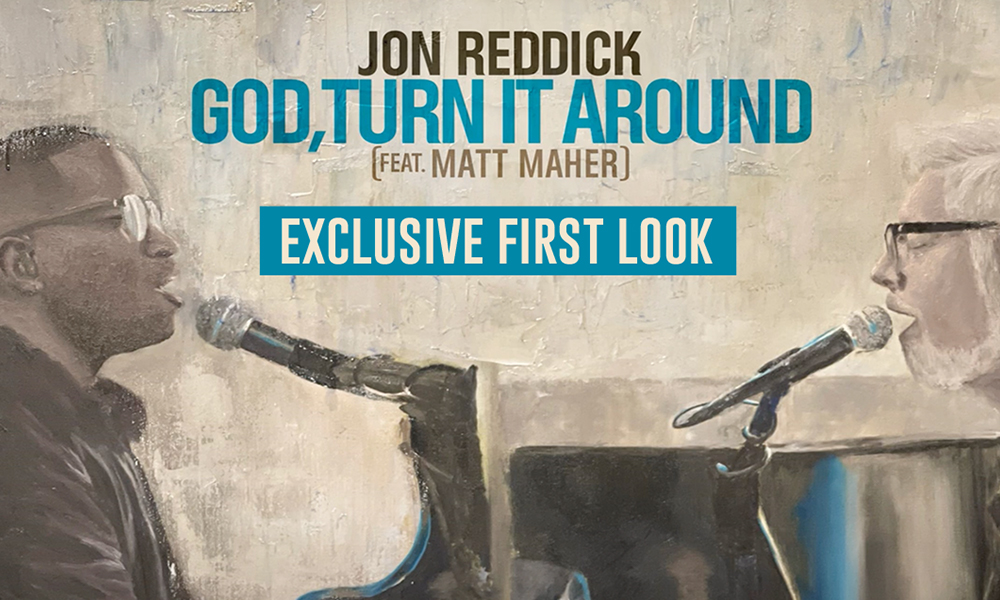 "Breakthrough will come
Come in the name
The name of Jesus"

LISTEN: New Release of "God Turn It Around" feat. Matt Maher

Check out the related article to hear another rendition of the song "God Turn it Around" by Jon Reddick feat. Church of the City now!
About The Artist
Finding hope through music has long been part of Reddick's makeup. Growing up the son of a pastor and the church pianist in Memphis, TN, music was woven into Reddick's DNA from the start. During college, he cut his songwriting teeth writing songs for and leading a contemporary gospel group. After his college years, Reddick got into church work, leading worship for a church in Memphis and eventually making his way to Texas. In both places, Reddick leaned in to bridge-building across racial and generational lines, working to bring churches and cultures together under one faith umbrella.
Born and raised in Newfoundland, Canada, Matt eventually moved to the United States where his musical career flourished. From a young age, his aptitude for music was apparent, and with his parents' encouragement, Matt grew up taking piano lessons and playing in a number of concert and jazz ensembles. Later, Matt received a scholarship from the jazz department at Arizona State University, where he eventually studied jazz piano and earned his degree. To pay for college, Matt played piano in a nearby hotel.
---