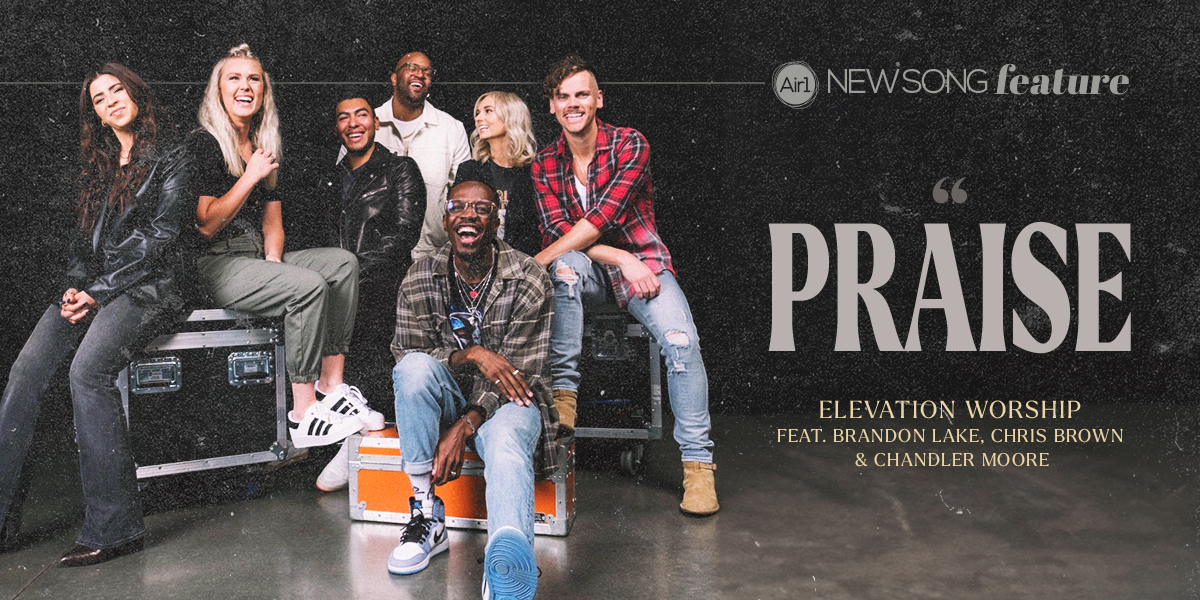 You know a song has no chance of being bad when @Elevation Worship, @Brandon Lake and @Chandler Moore join forces. Enter "Praise." The celebratory anthem serves as the uplifting closing track on Elevation Worship's latest collection, "CAN YOU IMAGINE?" and features the group's Chris Brown sharing lead vocals with Lake and Moore. The all-star trio wrote the fresh single with Elevation Church pastor Steven Furtick and respected artists and songwriters @Cody Carnes and @Pat Barrett. The songwriting credits alone are enough to make even a casual listener press play.
RELATED CONTENT: Elevation Worship Depicts A Lord of Wonder in "CAN YOU IMAGINE?"
"Praise" takes cues from Psalm 103:1-2: "Let all that I am praise the Lord; with my whole heart, I will praise His holy name. Let all that I am praise the Lord; may I never forget the good things He does for me."
"You won't always feel like praising God. There will be seasons when it's hard to see God at work, and you'll feel more discouraged than grateful. But praise isn't just a feeling or response when you think of how good God has been to you. Praise is also a weapon," Elevation Worship shared on their social platforms upon the single's release. "Praise is how you fight for your perspective. Praise is how you take your imagination back from the enemy. Praise is how you inspire your faith and remember God's faithfulness. If you're feeling defeated today, pick up your weapon — use your breath and praise Him."
RELATED CONTENT: Elevation Worship Sings the Necessity of Our Hardship in "Trust In God"
The bridge of the song comes straight from Psalm 150:6: "Let everything that has breath praise the Lord. Praise the Lord." It's the moment when the song becomes not just an avenue of praise but a battle cry. The artists stewarding the lyrics and melodies sing it like they believe it. Chances are good you'll begin to believe the words of this song are true, too, when you lift your own voice in worship and discover that praise often precedes the promises of God.
The combustable "Praise" follows previous standouts "Trust In God" and "More Than Able" — all found on the collective's latest eight-track live project. Fans can catch Elevation Worship leading all three of these massive hits on the upcoming fall leg of their popular "Elevation Nights" tour this October.