Posted on Monday, Sep 27, 2021 by Katie Clinebell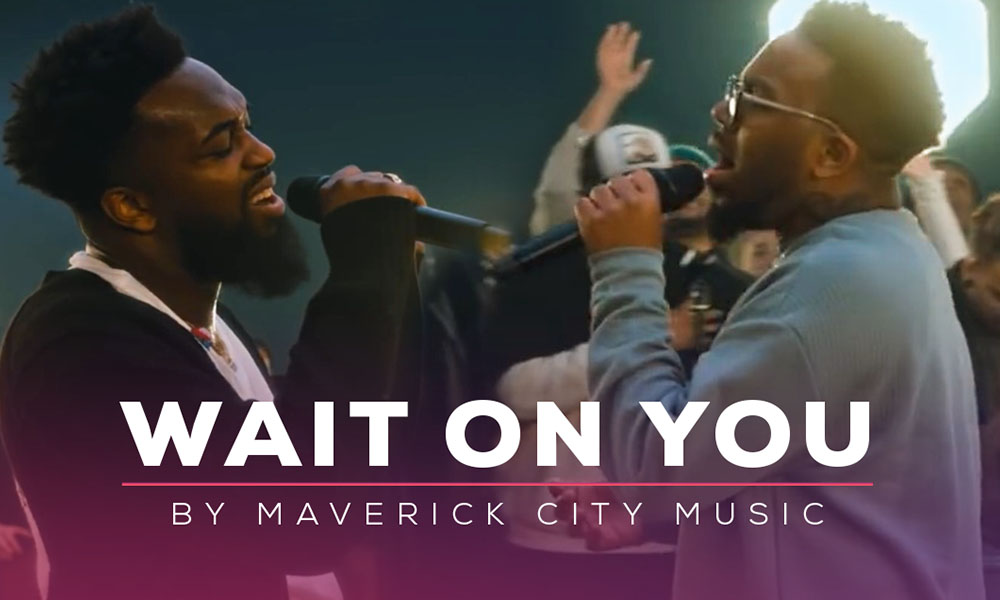 @Elevation Worship and @Maverick City Music Showcase the Power of Waiting in "Wait On You"
"I've never seen a pot of gold at the end of the rainbow
But I've got a promise I can hold in the middle of the struggle
God, if you said it, You'll perform it
May not be how I want You to
But here's what I'll do
I'm gonna wait on You"
A strong heart is healthy for the soul, and hearts need peace in order to be healthy and strong. One of the biggest peace-takers is waiting. It's being in a situation where we can't do anything to change what is happening and finding ourselves swirling in thoughts of "what if?" This place of uncertainty and forced immobility can cause our hearts to become sick with grief, anxiety, and distorted reality. It's a place that many know and few enjoy. But instead of writing our waiting places off as exhausting experiences filled with uncertainty, what if we looked at them as the very place we need to be in order for our hearts to grow in strength? In "Wait On You" by Elevation Worship featuring Maverick City Music, listeners are invited to reorient the way they wait in a way that provides healing and strength to anxious hearts.
LISTEN NOW: Elevation Worship & Maverick City Music "Wait On You" Official Audio
Waiting can feel passive and, in its most difficult moments, hopeless and never-ending. "Wait On You" gives listeners a promise to hold onto when there's nothing left from them to do but wait: as they wait, God is actively renewing their strength. As Elevation Worship and Maverick City build the song that starts with a lone piano into a full-choir anthem, we are reminded that waiting is not motionless, inactive, or where we are stuck as we are. Waiting is actually the exact place God uses to grow us as He gives us strength. By trusting in His goodness and promises, we let go of analyzing "what if" and move into proclaiming who He is. Are you feeling exhausted and beyond your limit in a season of uncertainty? As you wait, God will renew you. What seems like an experience defined by sameness is actually the exact place we need to be in order to grow.
"They that wait on the Lord
Shall renew their strength
They shall mount up, up on wings
Like an eagle, and they soar
They shall walk, and not get weary
They shall run, and not faint
That's what happens when you wait"
"Wait On You" is one of an incredible number of songs from Elevation Worship's first collaborative album with Maverick City Music, Old Church Basement. The album focuses on recurring themes of grass roots faith as they develop and mature throughout a believer's lifetime within a relationship with Christ.