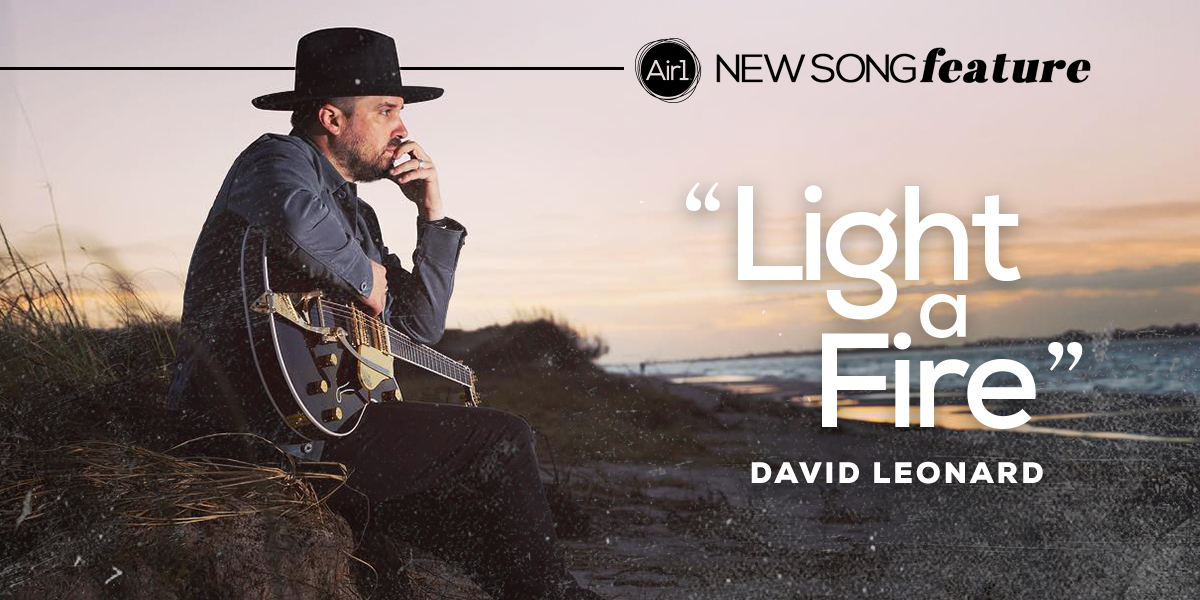 "My life is an alter to you
Breathe again
On the ambers that burn In my heart
A love taken back to the start"
When we first find salvation in Christ, a new flame arises in our souls that burns brighter than anything we have known before. As our lives go on, however, our flames can dim as we are weighed down by the struggles and heartache that life brings. In "Light A Fire," @David Leonard reminds us that our fire can be stoked up once again. With God's help, we can reawaken our burning passion for life with Christ and stir our hearts to powerful faith once again.
WATCH NOW: David Leonard "Light A Fire"
RELATED CONTENT: David Leonard & Josh Baldwin Lean Into Their Need for God in "Every Hour"
"Light A Fire" begins softly, as a guitar gently strums out a soft sound. Leonard's voice sings out a shout to God as the song's energy slowly rises. This song's blend of rock, country, and classic worship sounds lends itself well to the song's message of returning to the first moment of our salvation, when we first felt Jesus' love. Our hearts might get bruised and beaten down by the things of this world, but God will always be there to pick us up again at the right time.
When things just seem to be going wrong, and we have lost things that were important to us, we can begin to feel disheartened and without hope. The truth is, we always have hope, even if we may not see the reasons for that hope right now. In God's perfect timing, our souls will burn brighter than ever before. We will be lifted up and placed back on our feet when we are ready. In the meantime, we just need to hold onto God and seek Him in any way we can.
"Renew in me a pure and willing Spirit
Take me back to Where it all began
Before it all became so complicated
How I long to be there once again"
"Light A Fire" was originally released as a single in July 2022. Leonard describes his thoughts on connecting with God through song. "I think we all desire to feel this connection with God, and I think music is this interesting thing that kind of crosses all lines and allows us to connect without rules. And I think the way we get to do that, and the way we get to craft songs and the way we get to put down what's on our heart and what's coming out of our soul is a really beautiful thing."