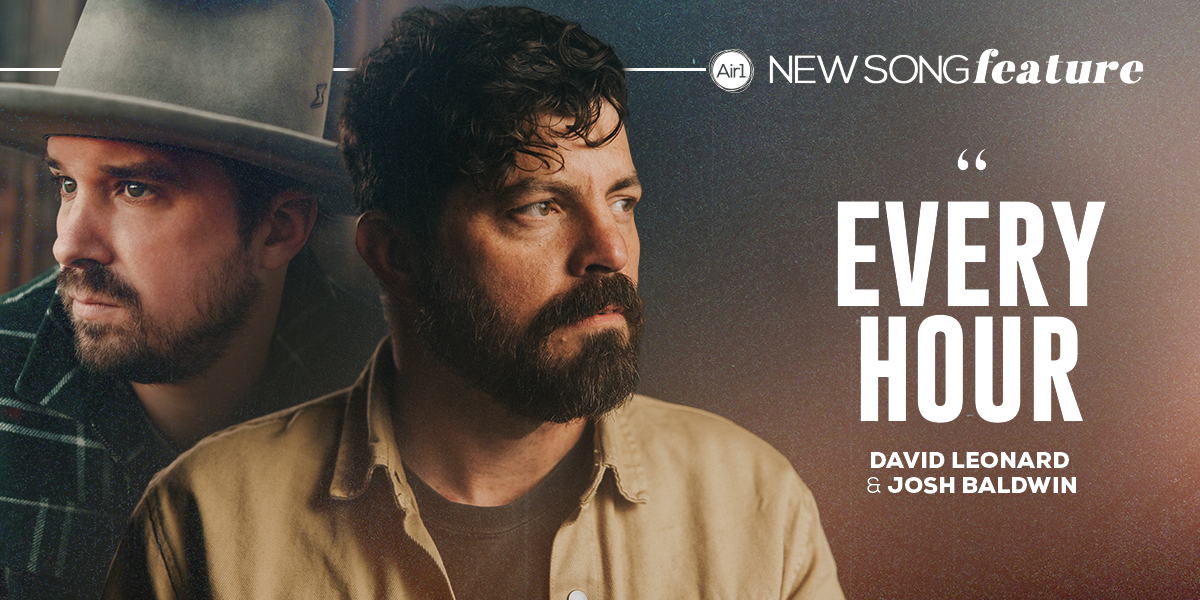 "Every hour
Of Every day
Oh I need you Lord
And that will never change"
Sometimes we feel like we ask God for help too much. As if we are bothering Him with our burdens, we shy away from asking God to provide for us so much. In reality, there is nothing we can accomplish without God. In "Every Hour," @David Leonard and @Josh Baldwin remind us that we need our God to work in our lives constantly. God is never overwhelmed or frustrated when we ask for His guidance and help. We know that there is no problem too big for God, but we need to remember that there is no problem too small for God either.
WATCH NOW: David Leonard "Every Hour (Feat. Josh Baldwin)"
RELATED CONTENT: Josh Baldwin Proclaims the Joy of Freedom Through Christ in "There Is Freedom"
"Every Hour" begins with a soft piano playing along to Leonard's heartfelt voice declaring that God will always be there to supply new mercies and lead us into the bright tomorrow ahead. As Josh Baldwin's voice joins in, the voices of both artists together allows the song's soulful, acoustic worship sound to reach a new depth. Only with God's power working in our lives can we hope to see success.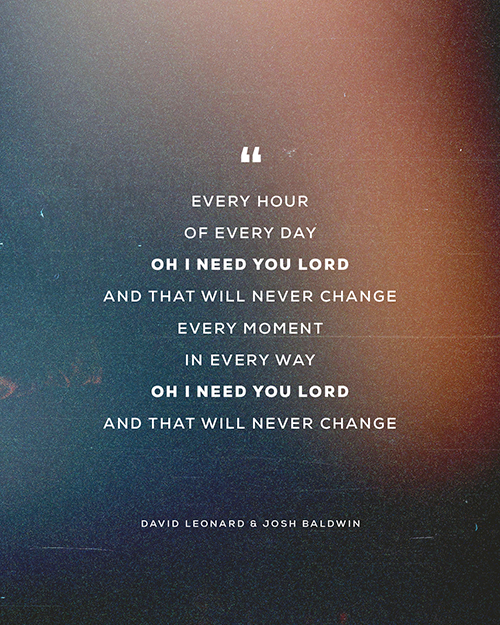 When we try to run the race on our own steam, we will inevitably collapse. We are not built to get ourselves to the finish line alone. The whole point of living your life for God is to live your life WITH God. God is eager to hear what you are going through, and He is willing and able to help you through it. This does not mean that He will take away your struggles instantly. But He will help you through them. He's ready to help you. All you have to do is call.
RELATED CONTENT: Josh Baldwin Lifts the Lordship of Christ in "My King Forever"
"You're a fortress
You're my hiding place
You're the shelter
Where I am safe"
"Every Hour" was released in March 2023 as a part of Leonard's album, "Plans". Baldwin, who initially released the song with Bethel Music, says this about his recent songwriting journey. "I continue to write new songs, but the story throughout all of them never seems to change. It's a story of how faithful He has been to me. That is where the beauty and glory of walking with the Lord is for me."