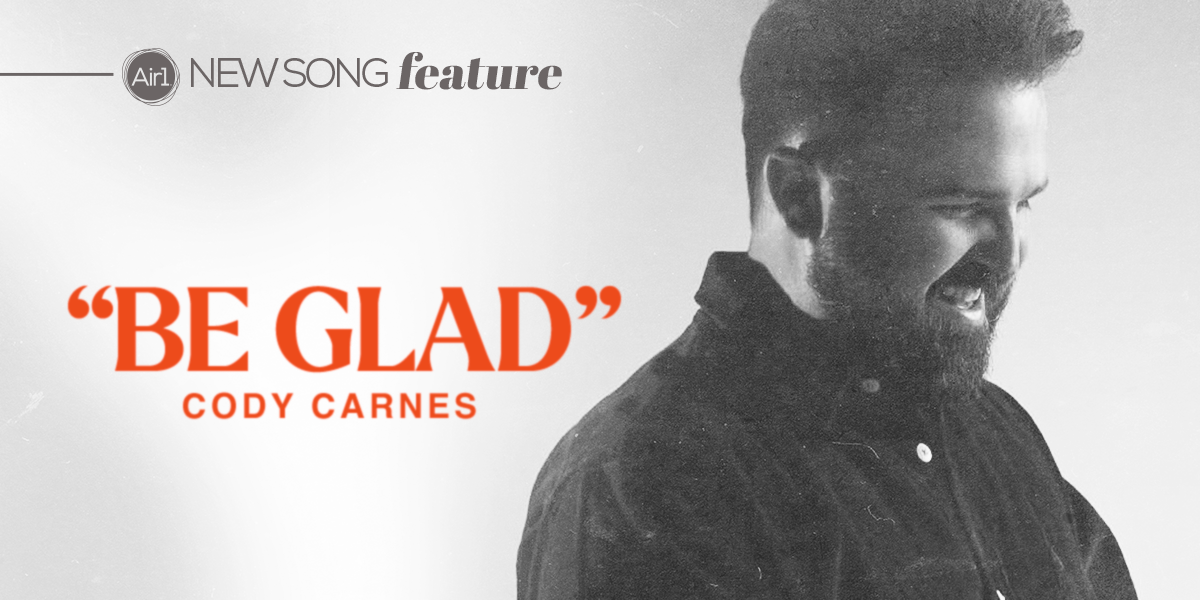 Singer, songwriter and worship leader @Cody Carnes offers numerous reasons why we, as followers of Christ, should be happy on new song "Be Glad." Carnes takes a page straight out of Psalms for the fun, sunshine-filled track: "This is the day the Lord has made. We will rejoice and be glad in it!" (Psalm 118:24).
In addition, the first verse sets Psalm 107:1 to music: "Give thanks to the Lord, for He is good! His faithful love endures forever."
RELATED CONTENT: Cody Carnes: The Worship Life
The three-time GRAMMY® nominee penned the joyful offering alongside @Chris Davenport, @Jason Ingram and Steven Furtick. "Be Glad" opens his latest full-length project, "Firm Foundation," the second of two live albums the "Run to the Father" singer recorded last summer across back-to-back nights at his home church, The Belonging Co., in Nashville.
"'Be Glad' is a song straight from Scripture and full of joy and praise," Carnes says of the single. "There can be a lot of reasons to choose anything other than gladness. It's easy to find a reason to be sad, angry, frustrated or hopeless. But the Bible says we have a reason to be glad today. Jesus has saved us and redeemed us. His mercies were brand new when you woke up this morning. So, put on some gladness and worship the Lord today! I hope this song helps you do that."
RELATED CONTENT: Album Spotlight: Cody Carnes "God Is Good!"
Offering the perfect way to kickstart a high-energy Sunday morning set, "Be Glad" is already circulating in churches nationwide. The selection implores believers to make the most of our brief time here on Earth and celebrates the good things God has done. Furthermore, the song observes the goodness of God Himself and how His steadfast character is enough to fill any day with rejoicing. With enough la-la-las to elicit a smile out of even the most cynical heart, "Be Glad" reminds us that amidst the worst of circumstances, joy still abounds.
RELATED CONTENT: Cody Carnes Elevates The Supreme Love of Jesus in "Ain't Nobody"
The song's final bridge invites us to live out the instructions of Mark 5:19: "But Jesus said, 'No, go home to your family, and tell them everything the Lord has done for you and how merciful He has been.'" "Be Glad" affirms the truth any longtime follower of Jesus knows to be true: Once you experience the joy of the Lord, you can't help but tell others about it.