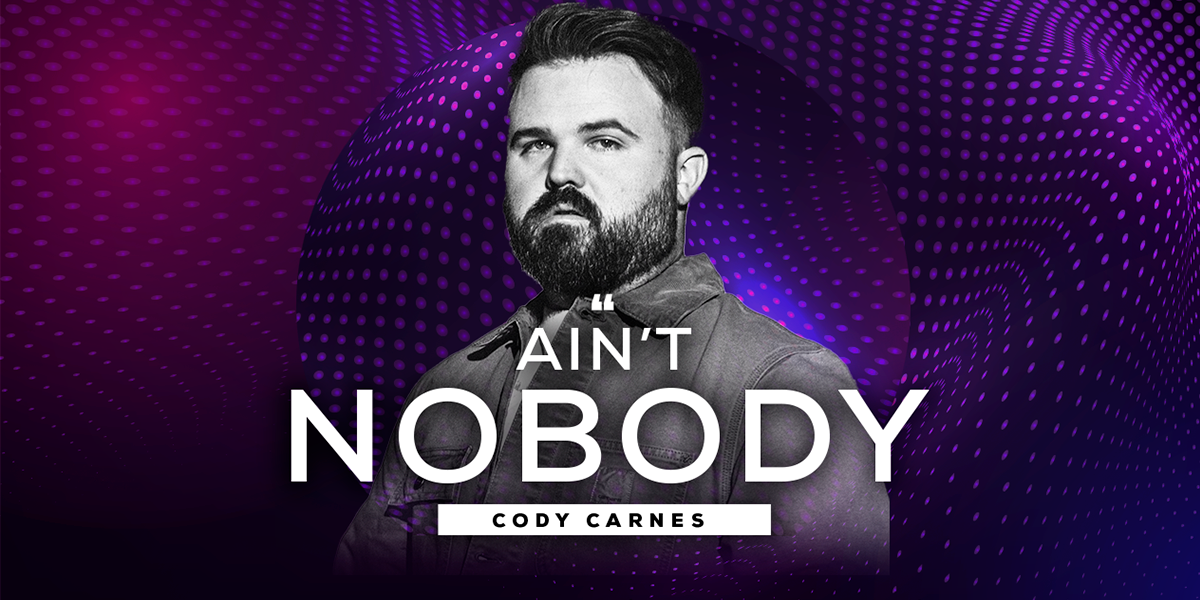 "Now I'm anointed
To bring the news
Everything He did for me
I know He'll do for you"
It has been said that mankind cannot accurately define love on its own. As imperfect beings, our experiences with love from one another has been innately flawed as well. Everyone who has ever loved us on this earth has hurt us or sinned against us in some capacity. Oftentimes, we wrongly believe that this is the kind of love we will receive from God as well. But God is different. In "Ain't Nobody," @Cody Carnes displays the higher love that Christ offers us, leaving behind the idea that God's love is just like the flawed kind of love that we can give to each other.
WATCH NOW: Cody Carnes "Ain't Nobody"
"Ain't Nobody" quickly amps up the energy as Carnes declares that he has a story that he cannot keep from sharing. With a powerful, joyous rock sound, Carnes delivers a wonderful anthem of appreciation for Christ's unique level of love for us. Nobody else could love us like He does, and no other song sings a more joy-invoking sound to remind us of this truth.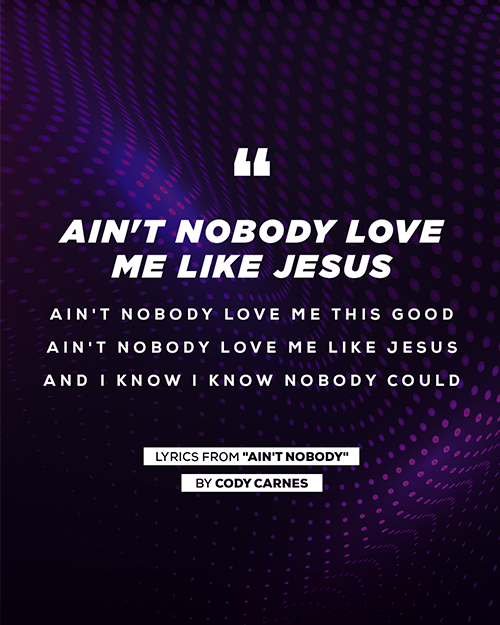 In our human brokenness, no matter how we try to love others, we will make mistakes. We will inevitably put ourselves before others as our lives go by, and we will see that other people who love us can still let us down. God's love is different. His existence is higher, and so is His form of love. God will never let us down, even if the world claims He has. God will never sin against us, but will provide for our needs even after this life is over. Who else could do that? Nobody.
"He gave me joy for the mourning
For the ashes a crown
I'm a walking talking miracle
And I just gotta let it out"
"Ain't Nobody" was released in September 2022 as a part of Carnes' live album, "God Is Good!" Carnes shares his excitement in sharing this song with the rest of the world. "This song is full of joy, celebrating the love of Jesus! Oh, how He's saved me and changed me. Tell me who could give me this freedom! Tell me who could get me this far! Nobody but Jesus. I pray it lifts your spirit today!"