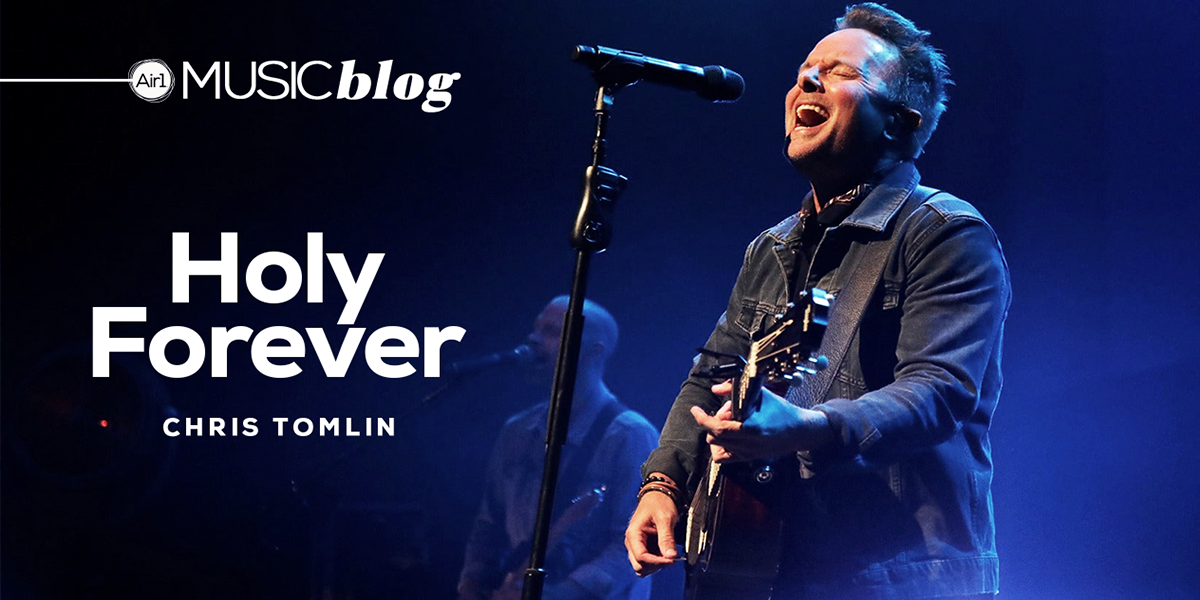 "And the angels cry, Holy
All creation cries, Holy
You are lifted high, Holy
Holy forever"
It is amazing to think that the same kind of praise we lift up to God today is the same kind of praise that the heroes of the Bible proclaimed to God so long ago. Though the words and melodies may be different, the spirit of our worship to Christ remains the same yesterday, today, and forever. For eternity in heaven, we will join the songs of the angels, the saints before us, and the saints to come. In "Holy Forever," @Chris Tomlin reminds us of this fact, shifting our perspectives on our worship of God. On that glorious day in heaven, we will sing with a thousand generations, all lifting the same sound of praise to God. This is an encouraging and inspiring reminder of the day of our coming victory with Christ.
WATCH NOW: Chris Tomlin "Holy Forever"
RELATED CONTENT: Chris Tomlin & Elevation Worship Spotlight God's Incomparable Glory in "YAHWEH (No One)"
"Holy Forever" begins with a hopeful piano melody and a deep beat. Tomlin's instantly recognizable voice quickly joins in, raising a shout for the sovereignty of the Lord. This song's classic, rock-worship sound has been perfected by Tomlin's years of crafting new anthems of praise to the one true God. Once again, Tomlin brings us a memorable message that turns our eyes back to God's never-ending glory.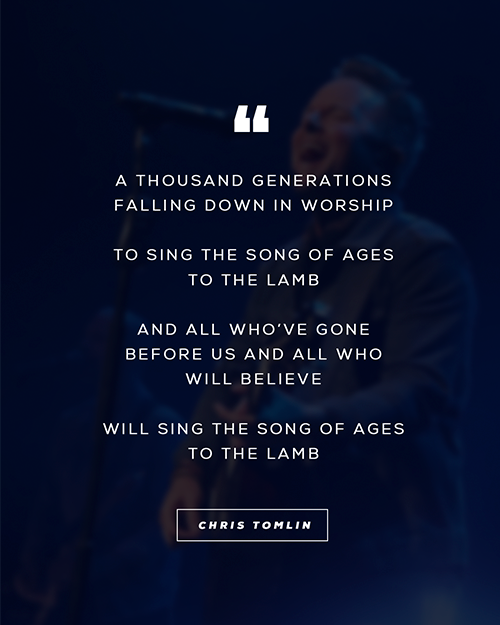 Even though we might not think very highly of the humble praise we lift to Christ, God is just as moved by the sound of a choir of devoted followers as he is by just one, small, earnest voice of praise. When we sing our praises to God in our cars, our homes, and even our showers, God hears us just the same. If we will be singing the same kind of worship with all the angels and the saints one day, we might as well start practicing the song of ages now.
"If you've been forgiven and if you've been redeemed
Sing the song forever to the Lamb
If you walk in freedom and if you bear His name
Sing the song forever to the Lamb"
"Holy Forever" was released as a part of Tomlin's album, "Always", in September 2022. On the meaning behind the album's title, Tomlin shares, "The idea is that we think about "always" as that of eternal, everlasting, infinite… That's who God is. And reminding people that we serve a God who is faithful, even if we're faithless. He is faithful to us. He's an Always God."