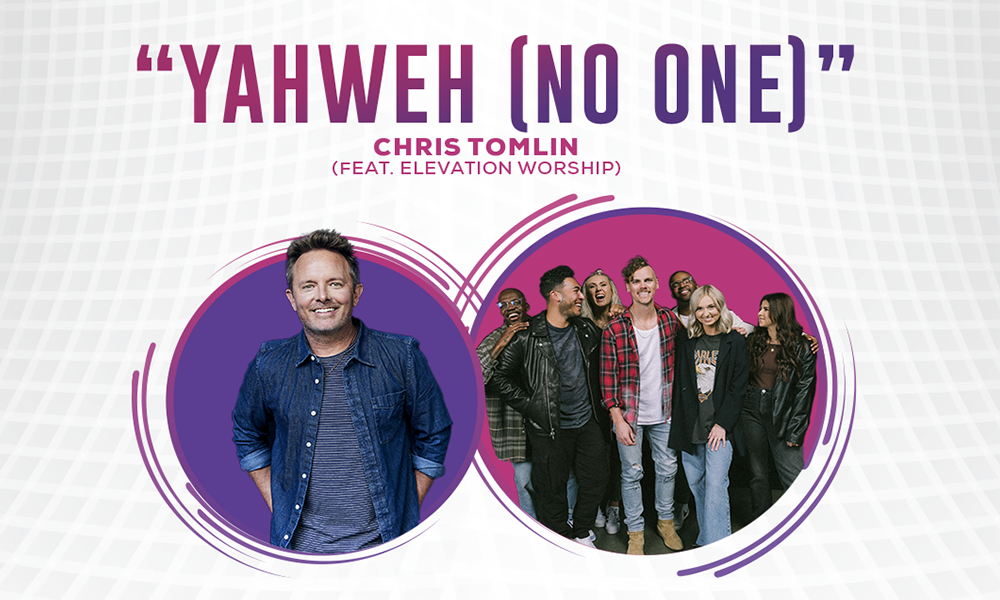 "There will be no other God before You
There is no one above You
No one beside You
And nobody like You"
There truly is no one like our God. Through the ages, man has assigned value to idols and attempted to create their own gods to worship, but none of them have ever been worthy of real praise. Our one, true God created the heavens and the earth by simply speaking them into existence. In "YAHWEH (No One)," @Chris Tomlin and @Elevation Worship team up to bring God's incomparable nature to light. Our Yahweh is the highest One that there is, and nothing can ever compare to his goodness and glory.
WATCH NOW: Chris Tomlin & Elevation Worship "YAHWEH (No One)"
"Yahweh (No One)" starts off with an energetic piano to set the pace for the rest of the song. Tomlin's instantly recognizable voice jumps into the beginning of the song, declaring that there will be no other God before Yahweh. As the song continues, Elevation's voices join in, giving the song a dynamic feeling in each repeated verse. Finally, the vocals of Tomlin and Elevation both declare in unison that only our God can bring down the largest giants and heal our scars. Only He is worthy, and this song proclaims that message with an uplifting pop sound.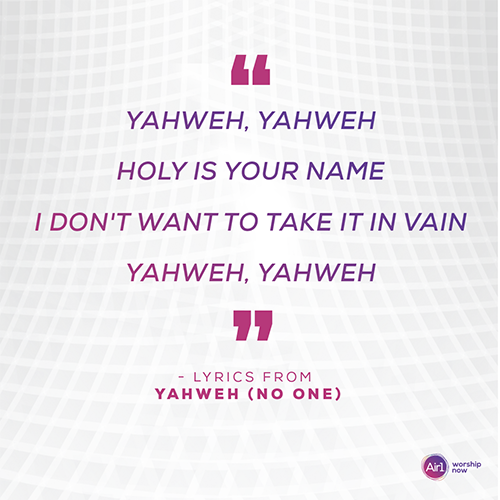 There is only one God that can part the seas and allow us to walk right through the waters. Only our God can lift up our hearts when we have fallen into the deepest depths of despair. When the prophets of Baal prayed to their created god, nothing changed, but when we pray to our creating God, everything can change in an instant. If we hold onto our faith in Him and Him alone, we will not be disappointed. He is faithful to wash away our sins, heal our wounds, and lead us to victory.
"YAHWEH (No One)" was released as a part of a two-track single in March 2022 titled, "Always". Tomlin shares that he is constantly trying to give worshippers a voice to praise God through his songs, and encourages them to praise God for his unchanging nature with this release. "The God we read about in the scriptures… The God of signs and wonders is the same God we worship today and is the same God we put our trust in for the future."