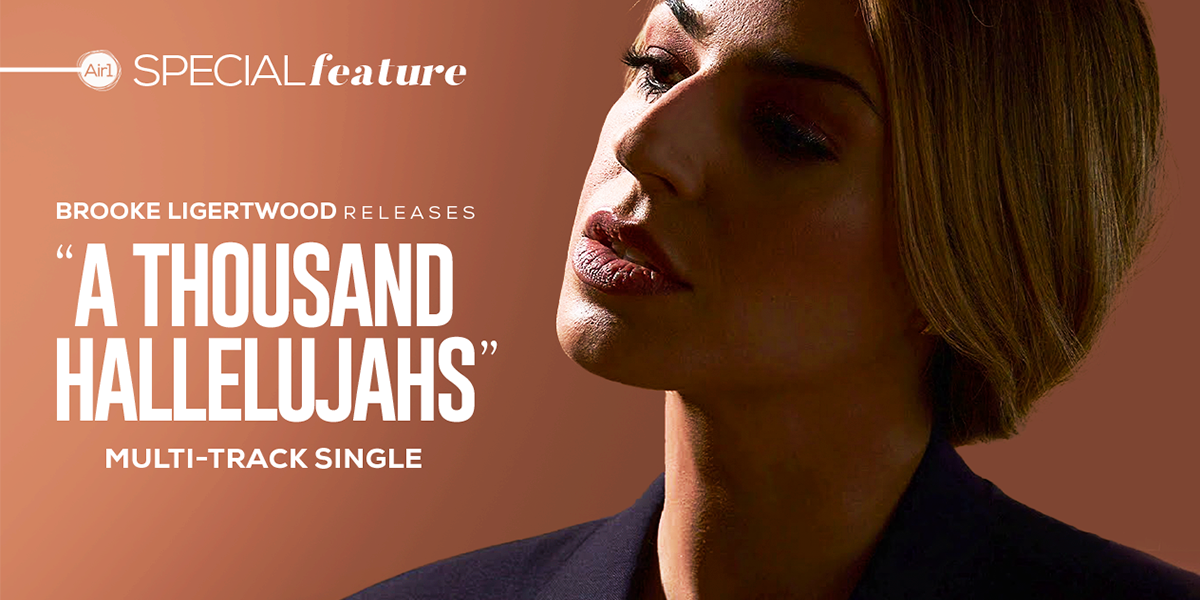 "With a thousand hallelujahs we magnify Your name You alone deserve the glory the honor and the praise Lord Jesus this song is forever Yours a thousand hallelujahs and a thousand more" - Brooke Ligertwood
GRAMMY-award-winning songwriter, producer and worship leader, @Brooke Ligertwood has just released a multi-track EP for her powerful anthem, "A Thousand Hallelujahs." This new release features four versions of the song, including a new radio version, two live versions (one from Passion 2022) and an acoustic rendition.
WATCH NOW: Brooke Ligertwood - A Thousand Hallelujahs (Live Video)
RELATED CONTENT: Brooke Ligertwood Raises a Multitude of Praises in "A Thousand Hallelujahs"
In discussing the inspiration behind the song, Ligertwood speaks to the eternal nature of worship, both on earth and in heaven. She notes that when we worship, we join with generations before us and those to come. Listeners will be sure to feel the sentiment in the powerful lyrics of "A Thousand Hallelujahs," which speak to the joy and gratitude we feel when we come together to worship.
WATCH NOW: Brooke Ligertwood - A Thousand Hallelujahs (Radio Version)
Her understanding of Worship's eternality clearly resonates with listeners - Just look to her critical acclaim and commercial success. Her 2022 album, "SEVEN (Live)," has already garnered more than 120 million global streams since its release. The lead single, "A Thousand Hallelujahs," amassed more than 30 million global streams and reaching four international Top 50 viral charts.
RELATED CONTENT: Album Spotlight: Brooke Ligertwood "Seven"
Next month, Ligertwood will embark on the SEVEN Tour, which includes a performance at the historical Ryman Auditorium on March 19. Fans will have the opportunity to experience her music live and in person.
Brooke Ligertwood's music is a testament to the power of worship and the ability of music to connect people across generations and cultures. Her new multi-track EP, "A Thousand Hallelujahs," is a powerful addition to her already impressive discography and fans around the world have already begun to worship along.