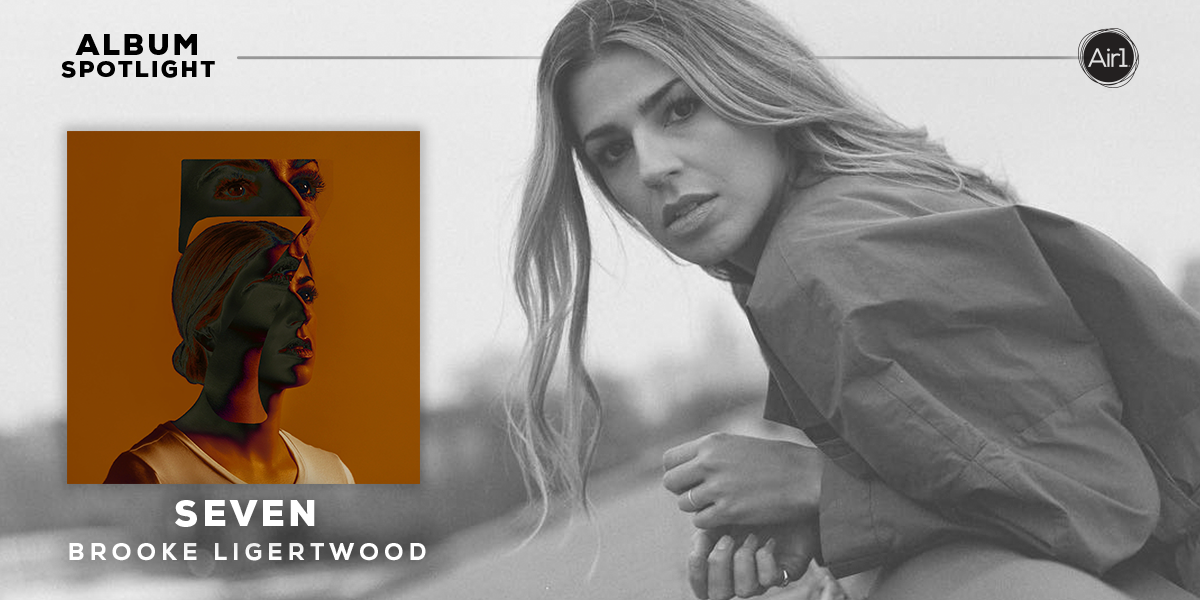 @Brooke Ligertwood's first album under her married name, "SEVEN" shows us how much Ligertwood has grown during her years singing with worship collectives. In this new era of Ligertwood's career, she combines powerful, honest praise with complex theological concepts, creating ballads that make some of the more enigmatic stories of the Bible incredibly applicable to our lives. In celebration of Ligertwood's reignited solo career, we are breaking down only a few of the most memorable songs from Ligertwood's "SEVEN".
RELATED CONTENT: Brooke Ligertwood's Storied Worship Journey
Ligertwood's album begins with a hopeful and intriguing electric guitar sound accompanied by a marching beat. Before long, "Ancient Gates" powers up, as Ligertwood implores us to praise God just the same as we would when we see Him face to face in the eternal kingdom, for He is still just as good now as He will be then. This is a powerful reminder for our faith that turns our eyes back toward God's promised victory over darkness. Whatever the world might be throwing at us, we can focus our hearts on the promise that we will one day worship on the other side of those beautiful gates.
Listen to Brooke Ligertwood in "Ancient Gates"
A reflective and thoughtful portion of the album, "Nineveh" recalls God's call to repentance through the prophet Jonah. Though the people of Nineveh were greatly depraved, God still gave them another chance to turn from their ways and return to His grace. Ligertwood's masterful vocal beautifully likens the rebellion of Nineveh to our own personal rebellions against God. In the same way that God forgave the people of Nineveh for their trespasses, He will have mercy on us if we repent and turn towards our Father again. No longer must we run from God, fearing His wrath. We must remember that He is slow to anger and quick to forgive.
RELATED CONTENT: Brooke Ligertwood Raises a Multitude of Praises in "A Thousand Hallelujahs"
Listen to Brooke Ligertwood in "Nineveh"
One of the most iconic songs to rise out of Ligertwood's latest album, "Honey In The Rock" is a ballad of God's provision, featuring the talents of both Ligertwood and @Brandon Lake. This song gives worship rock a home-grown sound as it proclaims that Jesus' sacrifice and God's presence is all that we truly need. Though we might think we need a fancy car or a spouse to be fulfilled, this song reminds us that we can be completely satisfied if all we have is God by our side. Just like the Israelites relied on God to bring provision from rocks in the wilderness, God will take care of us even in seemingly impossible situations.
Listen to Brooke Ligertwood & Brandon Lake in "Honey In The Rock"
RELATED CONTENT: Brooke Ligertwood & Brandon Lake Profess God's Providence in "Honey in the Rock"
The talent and faith behind "SEVEN" shines through, and we cannot get enough. Ligertwood shares the meaning behind the name of the album. "The album is called "SEVEN" because in the opening chapter of Revelation 1, we read about one like a Son of Man, standing in the middle of the seven lamp stands, and the seven lamp stands are the seven churches. And I feel like… what I need to hear is that Jesus is not standing far off. He is standing right in the middle of his church."