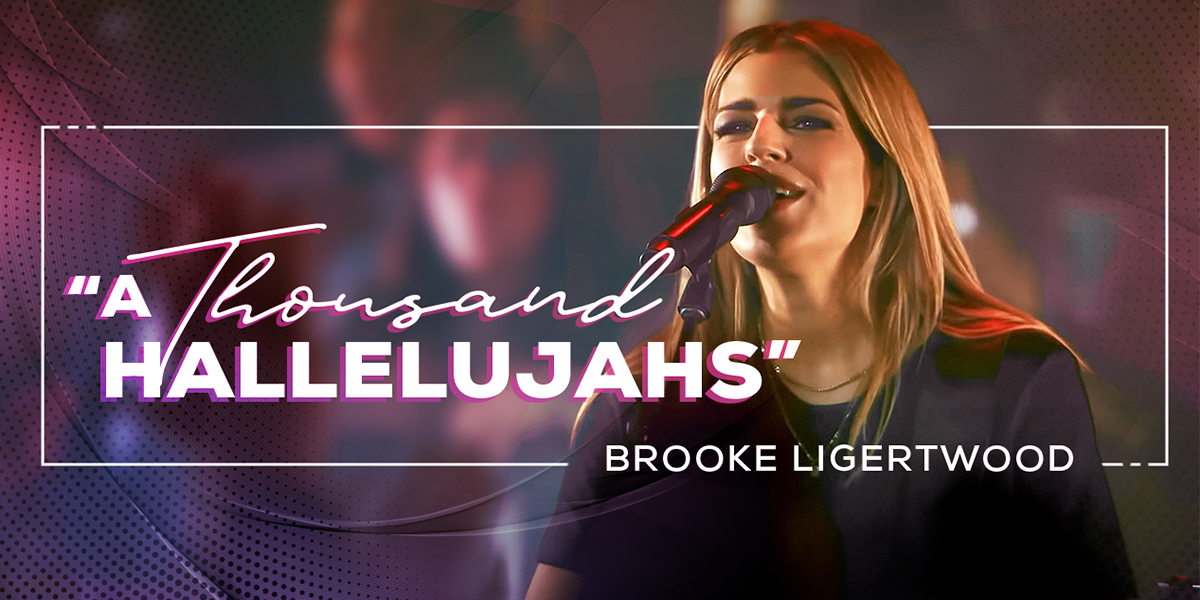 "With a thousand hallelujahs
We magnify Your Name
You alone deserve the glory
The honor and the praise"
God's goodness and glory cannot be summed up in a single phrase, nor can all of our thanks to Him truly be expressed in a single moment. For all He has done for us and all He has brought us through, our gratitude towards Christ for His great love will never fully be expressed at once. This is why, in heaven, we will forever sing the praises of our Savior. In "A Thousand Hallelujahs," @Brooke Ligertwood gives us a beautiful ballad of praise that reminds us of how good He has been and how greatly He deserves our praise.
WATCH NOW: Brooke Ligertwood "A Thousand Hallelujahs"
"A Thousand Hallelujahs" begins with a soft drum beat and a peaceful guitar sound as Ligertwood's voice asks "who else would rocks cry out to worship?" and declares that Jesus alone is worthy of all honor and praise. Ligertwood's melodious voice adds a beauty to the song, powering up in special moments to give it a tangible joy and confidence. This worship ballad combines the sound of tender worship with bold praise, giving the song a unique quality that evokes both peace and power.
The lyrics of the song declare that there is not sufficient time enough to praise God for everything He has done for us so far, but eternity gives us the chance to try. There is no other who deserves glory and praise like God does. His love for us is wider than words can express, and we will raise well over a thousand hallelujahs to Him in time.
"Lord Jesus this song is forever Yours
A thousand hallelujah
And a thousand more"
"A Thousand Hallelujahs" was released in February 2022 as a part of Ligertwood's album, "Seven". On this new album, Ligertwood says, "This album is not primarily about the music — the music was and is always an entry point or an on-ramp, let's say, to something much more… Because every note, lyric, interval, beat, and swell in the music is an invitation."