Posted on Monday, Nov 22, 2021 by Katie Clinebell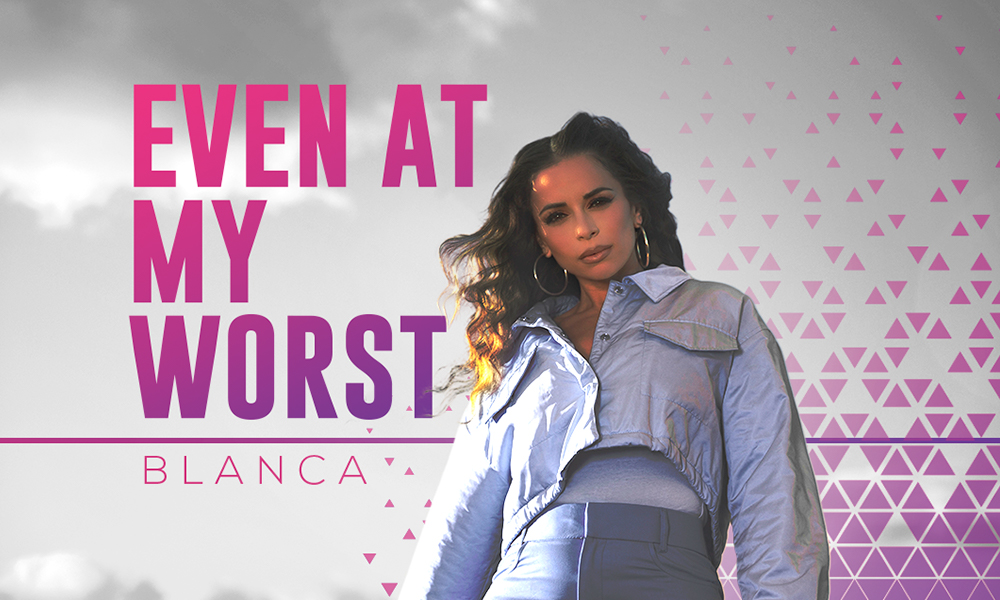 "If I'm being honest
I didn't think You'd stay with all my problems
I was so afraid that when you saw them
You would turn your back on me and leave
'Cause in the silence
My insecurities are like a siren
Taking over me, and I can't hide them
Even then you see the best in me that I can't see"
We live in a society obsessed with the perception of perfection. We wake up and scroll social media only to be greeted by snapshots of picturesque daily routines as we might be struggling to even get up that morning. Anytime we see a portrait of how life "should" look we immediately reflect the image presented to us back on ourselves. Instantaneously we are aware of how the image of our lives does not match with the image we regard as perfect. Then, an ever more sinister thought begins to set in, "who would want to be around me when I'm like this?" The fear of abandonment is typically the quick-following companion of comparison. @Blanca addresses these thoughts of abandonment with Truth in "Even at My Worst" -- a triumphant pop anthem ripe with a powerful, raw vocal performance.
WATCH NOW: Blanca "Even at My Worst" (Official Lyric Video)
Blanca opens her song reflecting on the fearful thoughts she experiences as she remembers that God sees every part of her -- the good, the bad, the ugly. Blanca is unsure God would want to stay. As Blanca shares these thoughts, she ushers the listener into the vulnerable place of fear and insecurity met with Truth and the warm-embrace of a God who stays.
When we become convinced that those around us only want to stay with us because of the performance we present, we miss out on living fully in Christ's freedom. We become tethered to analyzing everyone's perception of us and tailoring our actions to align with what we observe their definition of "perfect" to be. "Even at My Worst" pushes us to align our identity not with others' perception, but in God's unconditional love that accepts us just as we are. By centering ourselves in His constant and staying nature we live not in the pursuit of perfection for the sake of pleasing people, but living in the freedom of God's love as we align our lives to amplify His goodness.
"Even at my worst, you love me
You wrap your arms around and you hold me close
Even at my worst, you give something I don't deserve
You love me even at my worst"
"Even at My Worst" was released in April 2021 as a single. "Even at My Worst" is a personal anthem from Blanca as she shares,
"Writing songs that are true to my story has always been my goal, but there are a few special moments in your career where you write a song and feel like it literally carries your heart. 'Even At My Worst' does just that. I walked through a divorce in 2019 that left me feeling broken and insecure about my own self-worth. It's from that rock bottom that I was able to experience God's goodness in such a real way."