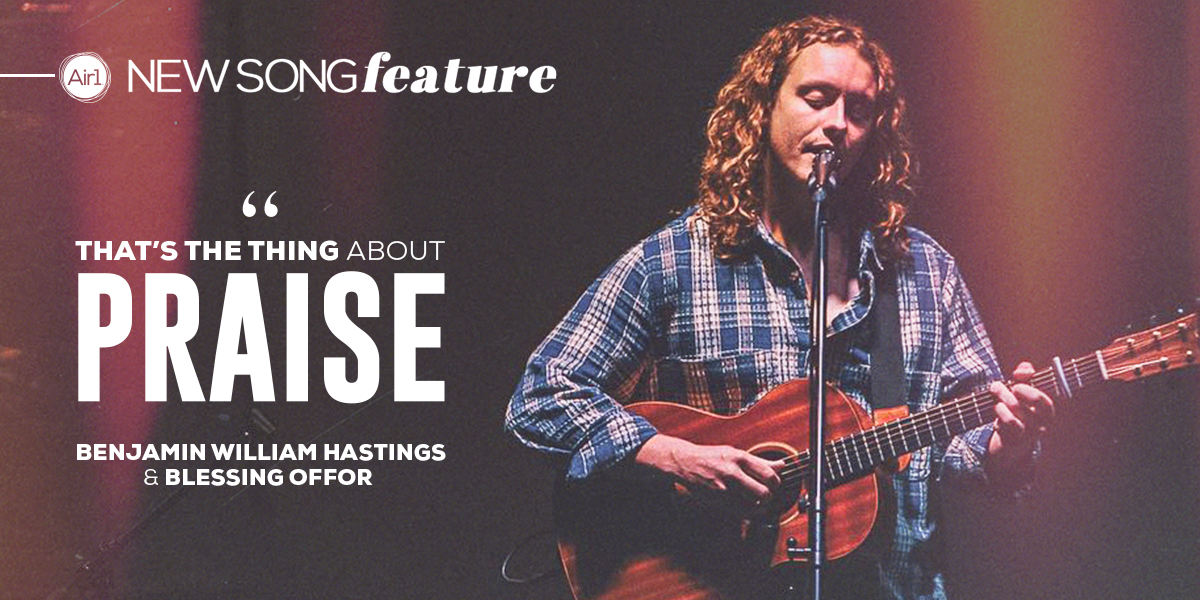 "Sometimes the only way through it is a hallelujah
Sometimes the only thing to do is just to give it to You
And though my troubles shake me
I know they will never move You"
When we pray, we pour out our hearts' deepest desires and dreams to God, knowing that it all relies on Him to make them a reality. Sometimes, though, our prayers are answered, but they are drastically different from how we thought they would be. In "That's The Thing About Praise," @Benjamin William Hastings & Blessing Offor bring us this difficult truth, reminding us that sometimes the only way to get through a difficult and undesirable situation is to send up a hallelujah.
WATCH NOW: Benjamin William Hastings, Blessing Offor "That's The Thing About Praise"
RELATED CONTENT: Benjamin William Hastings Releases "Songwriter Edition" of Debut Album
"That's The Thing About Praise" begins with a vibrantly emotional piano melody playing as the hard truth that our praise may not bring the change we want. Our struggles may not disappear the moment we ask God to move in our lives, but they can still change us. This rock-gospel ballad shows us that praise can be most effective when we are focused on it and not the problems we want removed.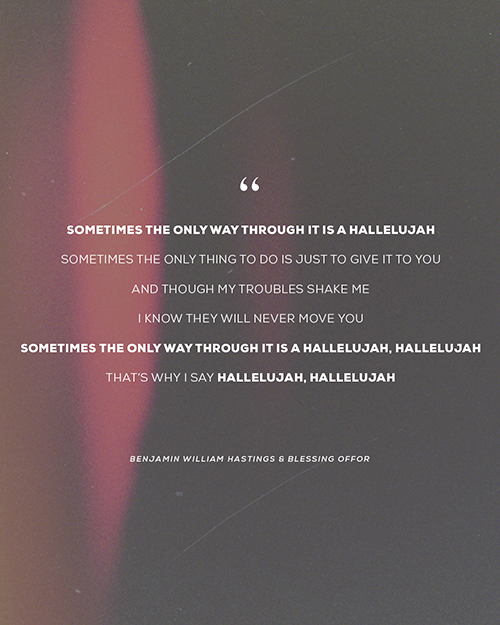 We might not see why God acts in the ways He does, but we have to trust that He is working everything out for our good. When we receive what we have been praying for, only to realize that it is not so good, we can begin to lose hope. In these situations, we need to realize the truth that this song brings. Praise might not knock down the mountain in front of us, but it can get us up it.
RELATED CONTENT: Benjamin William Hastings Chats Life in LA & Funny Parenting Moments
"It won't always move the mountain
But it's good for the heart
That's the thing about praise
That's the thing about praise"
"That's The Thing About Praise" was released in November 2022 as a part of the self-titled album, "Benjamin William Hastings". Hastings describes the way he sought total honesty in the creation of this album. "It's almost like the whole album is almost oversharing because I was like, this is how I'm feeling. If I can just be entirely transparent about it, maybe it's going to help someone else."