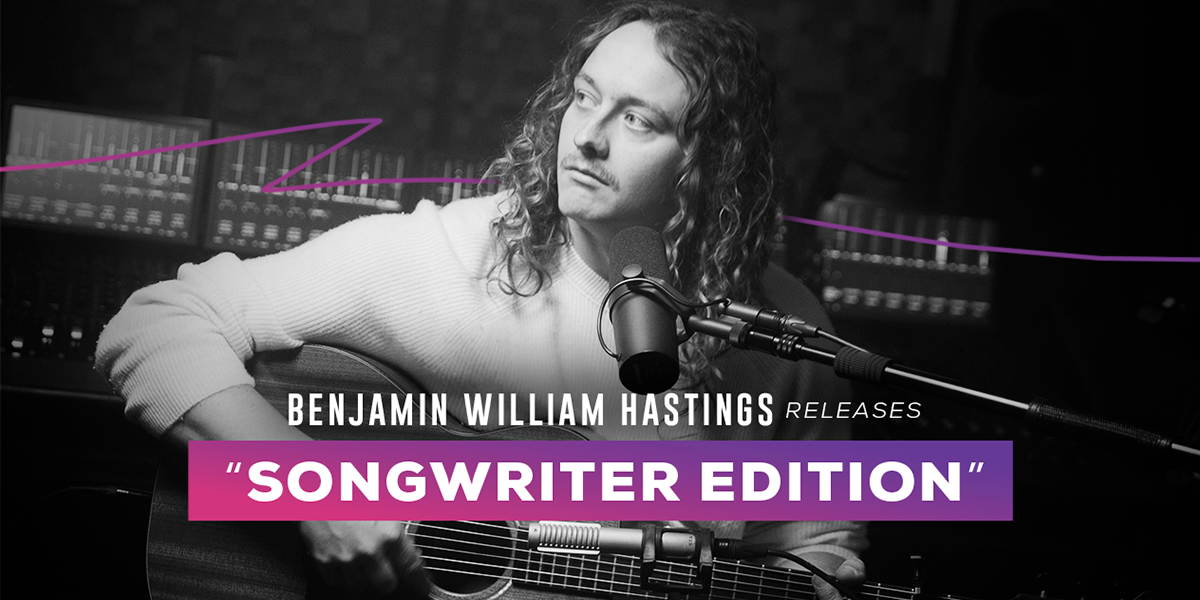 @Benjamin William Hastings has just announced the surprise release of a 50-track version of his highly-acclaimed self-titled album, called "The Songwriter Edition." Hastings, known throughout the Christian Music Industry for his dynamic songwriting and ability to communicate vulnerable personal truths, wants to give listeners a deeper look into the backstories of his songs. The Songwriter Edition offers an in-depth experience, where listeners can hear Hastings explain the inspiration behind each song, followed by the song itself.
In his debut album released on November 4, 2022, Hastings showcased 25 different sides of himself through honest self-expression and powerful songwriting. He delves into topics such as doubt, authenticity, faith, worship, imposter syndrome, and being a husband and father, just to name a few. The Songwriter Edition takes these themes to a new level, offering a more personal and in-depth look into the heart behind the music. See his commentary of "Feels like a Blessing" below!
WATCH NOW: Benjamin William Hastings - Feels Like A Blessing (Commentary) From the Songwriters Edition
RELATED CONTENT: Benjamin William Hastings Chats Life in LA & Funny Parenting Moments
Hastings is no stranger to success in the music industry, having written popular songs such as "So Will I (100 Billion X)" and "The Father's House," which have been streamed globally over 700 million times. With the release of the Songwriter Edition, Hastings hopes to bring listeners on a journey through his music, allowing them to connect with his stories and experiences in a new and unique way.
Watch Now: Benjamin William Hastings - Feels Like A Blessing | Exclusive, Acoustic Performance
RELATED CONTENT: Songs of Ascent: The Benjamin William Hastings Story
To watch all the video commentary & songs check out Benjamin William Hastings (Songwriters Edition) (Official Album Playlist)