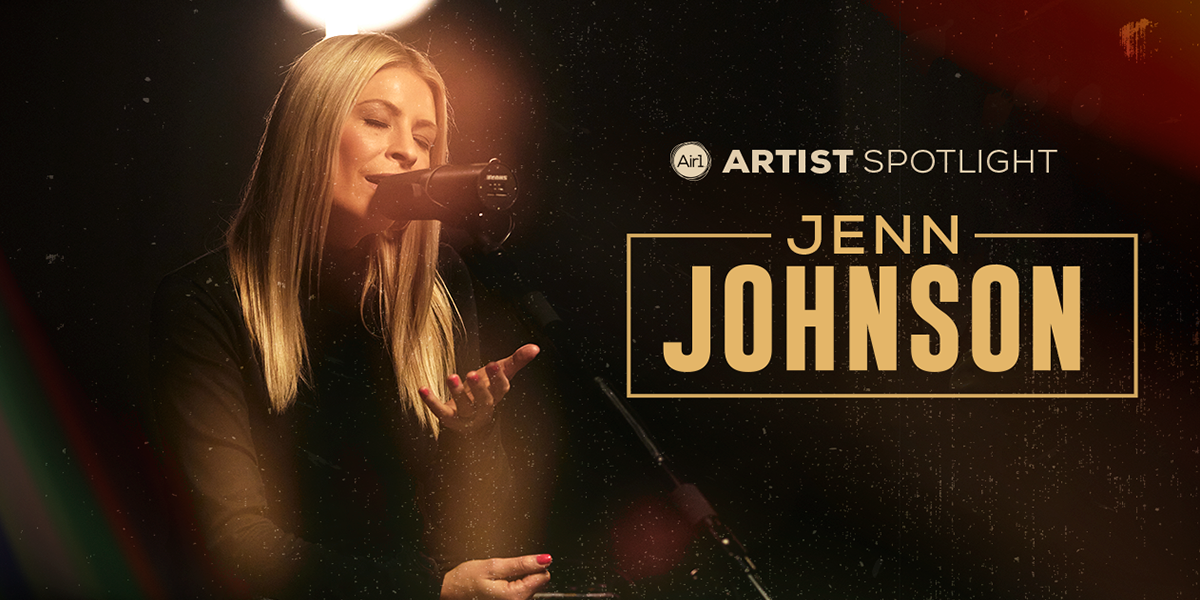 @Jenn Johnson's songs are more widely recognized than Jenn Johnson herself. And she much prefers it that way. Alongside her husband, Brian, the humble songstress has written and recorded countless selections, including current global worship anthems "Goodness of God" and @Chris Tomlin's "Holy Forever." Over the past two decades, Johnson's been a part of 16 multi-artist recordings released by her church's worship collective and has been instrumental in birthing songs sung in worship services all around the world each week. In addition, she's also stewarded both live and studio projects with her husband that frame the couple as a duo. Most recently, Johnson has become something of an in-demand collaborator. She's the female vocal heard on @Brandon Lake's "Too Good To Not Believe" and the powerful voice that joins @Tauren Wells on "Famous For (I Believe)." She's also featured on a special version of @Passion's "I've Witnessed It" with Melodie Malone.
RELATED CONTENT: Exclusive Video: "Goodness of God" by Jenn Johnson, Josh Baldwin and Zahriya Zachary
Rather quietly, Johnson has become one of the premier female voices in Christian music. She's beloved as a vocalist and respected as a collaborator. Moreover, she's a tireless champion for fellow worship leaders and songwriters shepherding songs of faith and a fierce cheerleader for other female artists. In addition to writing future classics for the Church, the mother of five is also the founder of a women's lifestyle brand called Lovely by Jenn Johnson, a space where she curates products, resources and words of encouragement that usher in beauty, light and truth.
At home in Redding, California, Johnson loves to cook and care for her family's farm. In fact, her responsibilities and interests at home inspired her to author her first book, "All Things Lovely," a thoughtful look at ways to cultivate a life of health, wholeness and community — all areas of life Johnson is extremely passionate about.
RELATED CONTENT: Jenn Johnson and CJ Talk Adoption, Family and the Worship Lifestyle
In recent years, the prolific songwriter has also become a passionate advocate for adoption. She and Brian share three biological children: Haley, Téa and Braden. Then, in 2017, they added Ryder to their family via adoption. In 2020, Malachi was also adopted into the Johnson clan.
"My husband and I were watching this show together one night, and in the show there is a family who adopts this baby. Out of the blue, we both were really overcome and felt that this is what God had for us," Johnson told Air1 DJ CJ during an interview earlier this year. "It still makes me emotional to this day."
It was actually during the initial adoption process for Ryder when Johnson recorded some of the original lyrics for "Goodness of God" into a voice memo on her phone while driving. The words poured out as she was overcome by the kindness and faithfulness of Jesus showing up in real time in the form of an unexpected gift — one baby (and eventually two) that she didn't even know she needed to complete their family.
This fall, Johnson will be a special guest on the final leg of @CeCe Winans' acclaimed "Believe For It Tour." On Oct. 23, 2023, @Brian & Jenn Johnson will take the stage together for Air1's inaugural "Worship Now Live at Red Rocks" event. The first-of-its-kind evening will also feature @Phil Wickham, Brandon Lake, @Shane & Shane and @Jon Reddick.