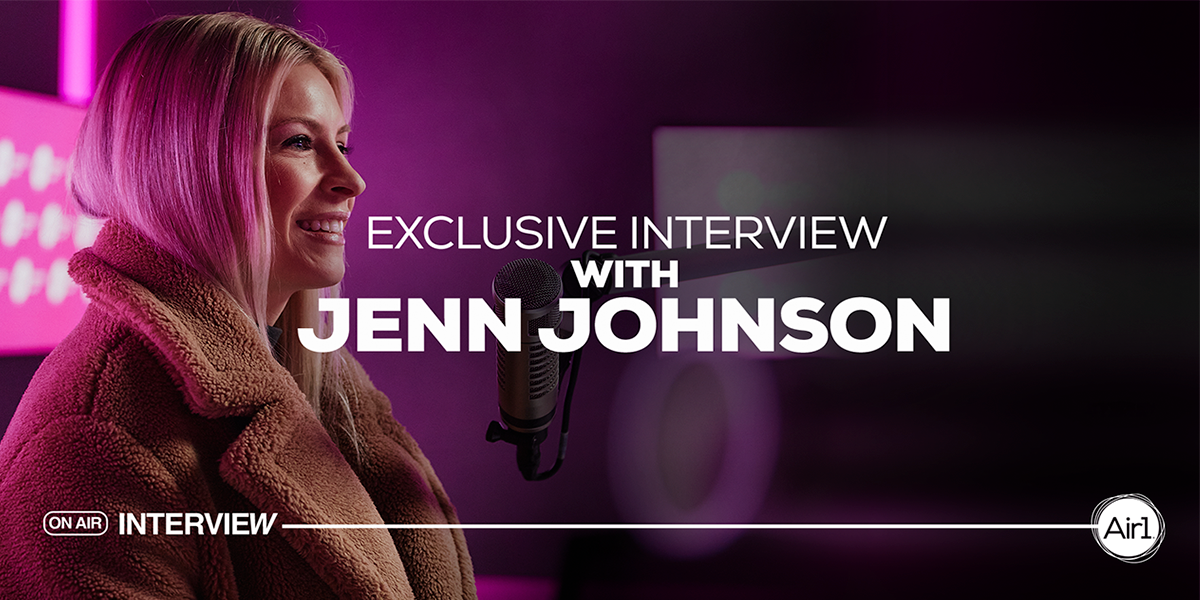 "It still makes me emotional to this day," @Jenn Johnson said about a moment when the Lord spoke directly to her. Watch the interview between the Worship Leader and Air1's CJ as they discuss that incredible moment, what it's like to work with her husband and commercial worship music's rising tide.
RELATED CONTENT: "God Of Revival" by Brian Johnson and Jenn Johnson
Jenn Johnson has been a powerful force in the Christian Music industry for over two decades. As co-founder of one of the most well-known worship collectives, Jenn Johnson has been the lead vocalist and songwriter behind many hit songs heard on Christian radio.
Despite her impressive music career, some of the most important work that Jenn does is off the stage, as a mother of five children, two of which are adopted. Jenn speaks into how the Lord called her and her husband, Brian Johnson to adopt in the middle of the pandemic:
"We (my husband and I) were watching this show together one night, and in the show there is a family who adopts this baby. Out of the blue, we both were really overcome and felt that this is what God has for us."
The worship leader revealed an incredible time when God spoke directly to her—in a Rite Aid of all places. His instruction? To reveal Himself to a young mom in need. "She looked at me like the world had stopped," Jenn said. That mom said she was in the store for shoes for her baby and didn't know why. "She didn't have any money!" That's when God moved. If that doesn't give you goosebumps then I'm not sure what will.
Watch and get to know Jenn Johnson - the musician, worship leader, and mother of 5.