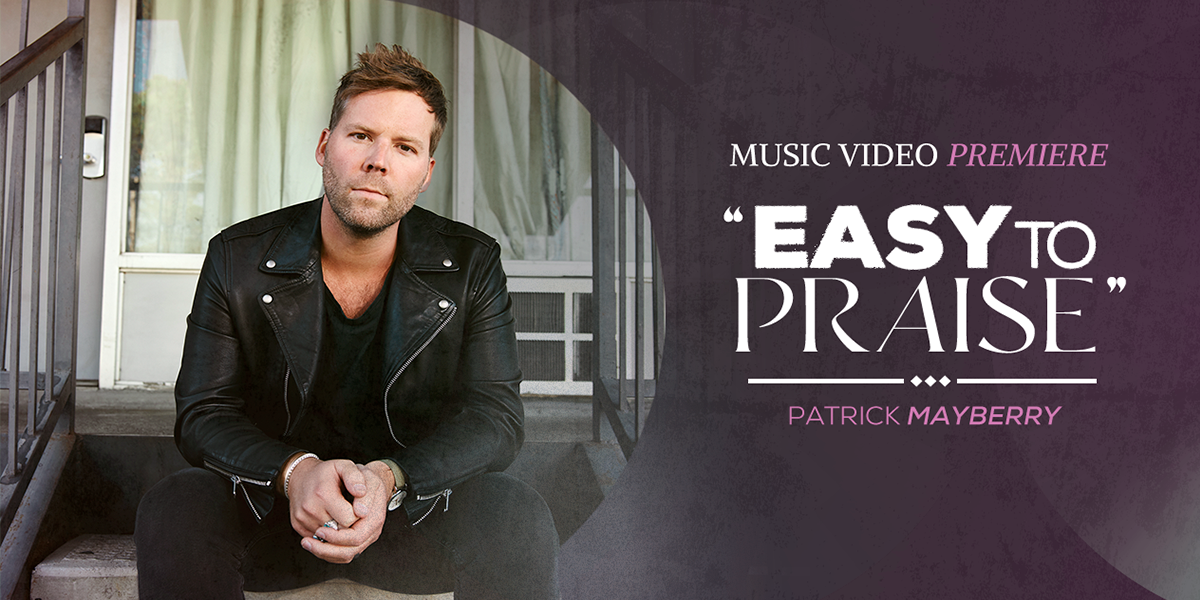 It's not hard to give the glory
To the one who changed my life
It's like a river running
And it won't run dry
It's like an effortless Sunday where the sun is shining, the windows are rolled down, and the music is hitting just right. It's like your favorite home cooked meal after a long day at work. It's the feeling that all is right and the world is at peace for just a moment, and we can rest. This is the effortless, groovy feeling @Patrick Mayberry showcases in his latest song "Easy to Praise".
In a toe-tapping anthem introed by a jazzy piano followed quickly by Mayberry's flowing vocals, listeners are ushered into feelings of peace and praise. Mayberry's lyrics pay homage to the ease we experience in praising the Lord when we remember all He has given to us. When we remember what God has brought us from, our joy flows without a second thought.
So I'll praise you in the morning
I'll praise you through the night
All my life I'm praising
Til the day I die
Then it's only just beginning
I'll join the mighty roar
Of heaven singing worthy worthy
Is the Lord
Mayberry has written songs recorded by @North Point Worship, @David Leonard, @Mack Brock, @David Dunn, @Jonny Diaz, @Joel Vaughn and @Chris Renzema, among others. Mayberry, his wife Jenny, and their four children recently relocated from Chicago to Franklin,Tennessee, where he now remotely serves as Executive Producer of Worship for Chicago's Soul City Church.