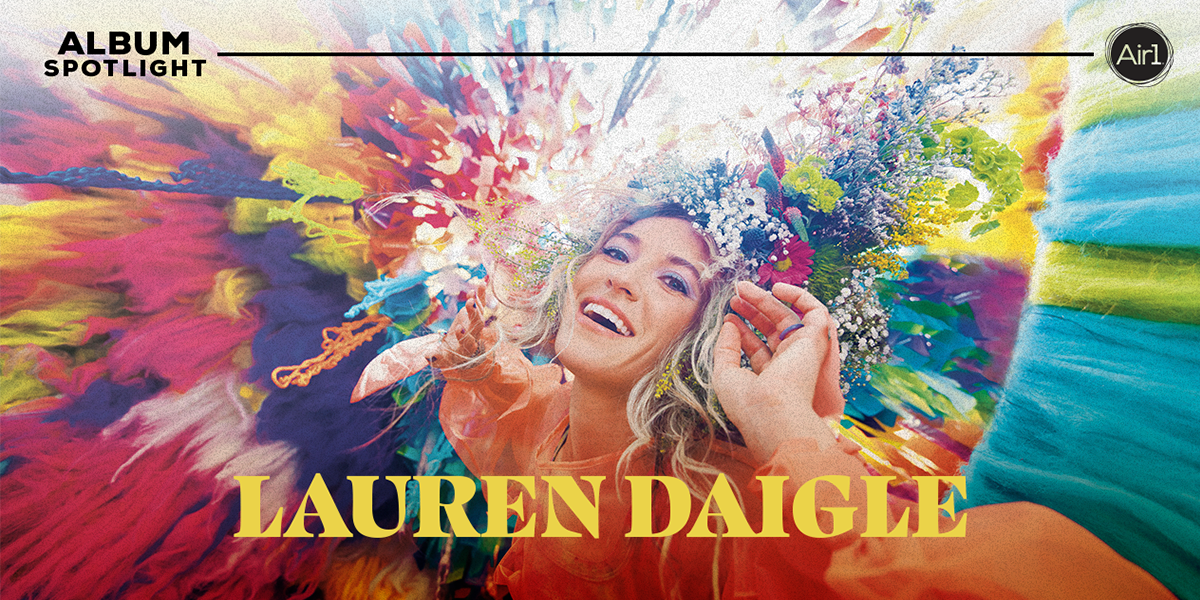 With hits like "You Say" and "Look Up Child" becoming undeniable hits both in and apart from Christian music charts, @Lauren Daigle has brought us some amazing songs with her powerful and iconic vocals for years. In her latest album, however, the artist presents a more personal sound. Many artists self-title their debut albums rather than their later releases, but this outing serves as a whole new debut for Daigle herself, as she boldly presents a sound that is uniquely her own. Join us as we take a look through only a few of the standout songs on Daigle's self-titled release.
In "New," Daigle brings a fresh, pop-jazz sound to the album, harkening back to her Louisiana roots. In this song, the artist describes the way that in order to truly live, our old ways must die. The ways we used to live our lives in darkness must cease, as we find the way to live life to the full in Jesus' love. The sound of "New" instantly sets this album apart from Daigle's previous releases, serving as a major departure in style from songs like "You Say," while keeping the gospel of God's love at its center.
Listen to Lauren Daigle in "New"
RELATED CONTENT: Breathing Life into Music: An Interview with Grammy Winner Lauren Daigle
In yet another paradigm shift, "Kaleidoscope Jesus" brings a light, airy sound to Daigle's music. This song focuses on the wonder of God's ways and the beauty of His works in our lives. God shows up for us in a variety of ways, almost as if He appears in our lives in different colors. This song's cheery sound evokes a sense of joy at the simple fact that God is a part of our lives, and it makes us appreciate the smaller things a bit more. When we see the world through the lens of Jesus' love, every day is a wonder to behold.
Listen to Lauren Daigle in "Kaleidoscope Jesus"
RELATED CONTENT: Lauren Daigle Helps Listeners Appreciate God's Grandeur in Intimate Moments with His Presence in "Tremble"
With "Thank God I Do," Daigle brings another heartfelt melody of facing down loneliness and doubt. This song's stripped-down sound, Daigle's voice sings along to a gentle piano melody, declaring that without God, she does not know where she would be. Daigle sings a sincere praise to God for all the ways He has guided and grown her over the course of her life. As each of us has walked through the struggle with God by our side, we can all appreciate this message, and we cannot help but sing along to this song's beautiful sound and sentiment.
Listen to Lauren Daigle in "Thank God I Do"
RELATED CONTENT: "Hold On To Me" by Lauren Daigle
Daigle is reinventing herself with this latest album, enjoying the way that her music is changing her own personal style and taste.
"One of the great things about getting to make records five years apart, is that you get to explore new musical spaces. You get to explore what makes you come alive for this season of life… I get to express that onto a record, and I think that's really special — to allow music to keep recreating you."