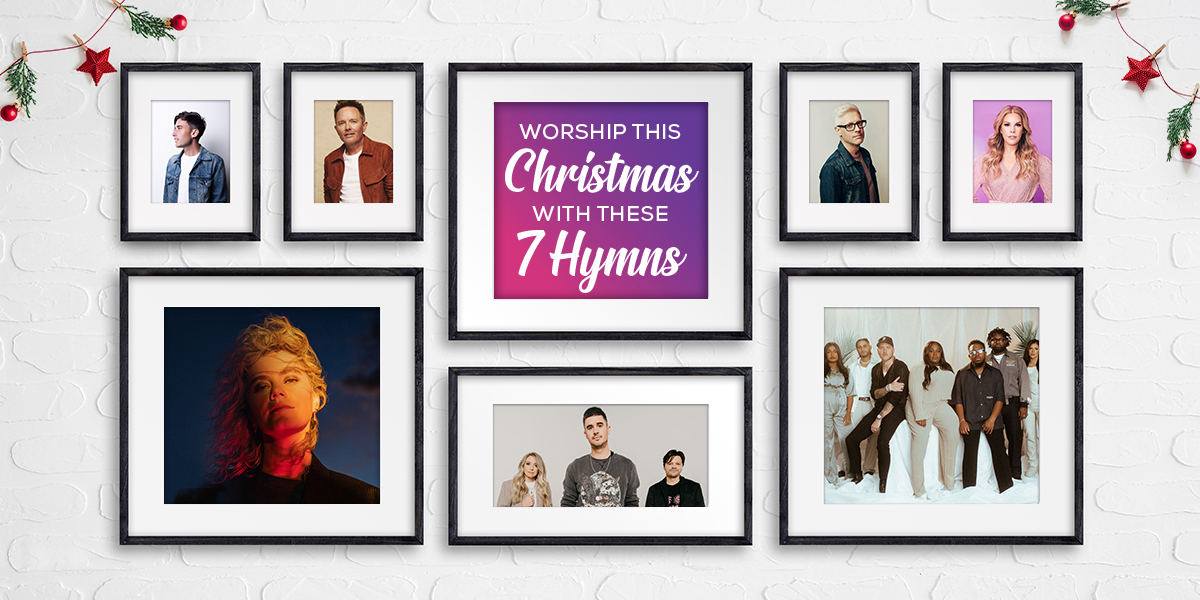 The holiday season is upon us once again! As we dress up our Christmas trees and hang our stockings this season, there is no better way to bask in the spirit of the holiday than through song. With so many Christian artists joining in to the praise of the season with their own takes on classic hymns, holiday worship has never sounded better. Join us as we break down 7 Christmas hymns for the 2022 Christmas season. These songs proclaim an age-old message in brand new ways, while still honoring the season's classic hymns.
1. "This is Christmas" - Tasha Layton
With a variety of different sounds in one album, @Tasha Layton's EP, "This is Christmas" brings about a handful of Christmas songs for any listener to enjoy. With upbeat, poppy songs like "Diddly Squat" and "Giving Christmas Away," Layton brings the joy of the season to the forefront. Layton experiments with different styles throughout the EP, trying out a jazzy sound in "Make It to Christmastime", classic worship in "This is Christmas," and even songs for reflecting on the season such as "Comfort and Joy". "This is Christmas" gives us a classic sound with lyrics that give us a remembrance for what the season is about! Hallelujah, this is Christmas!
2. "Angels We Have Heard on High" - Phil Wickham
In a beautiful and thoughtful rendition of this classic hymn, @Phil Wickham brings a peaceful sound to the holiday with his version of "Angels We Have Heard on High". The song takes a different approach to the coming of the heavenly host, capturing all of the song's reverence and celebration in a more complex vocal melody. Where many interpretations of this hymn focus on the innate power and majesty of the angelic army that greeted the shepherds, Wickham's song makes us think more of the grace and fulfillment that the shepherds must have experienced on that day.
3. "He Shall Reign Forevermore" - Matt Maher
Taking inspiration from the lyrics of "In the Bleak Midwinter," @Matt Maher's "He Shall Reign Forevermore" proclaims the victory of Christ's journey into a world that stood cold and desolate without him. Maher declares the reign of the eternal King with power and a marching beat. Light has shone into the darkness, and the world can fully experience the love of God once more. No longer will the power of sin and shame hold dominion over us. He shall reign, now and forever.
4. "Joy to the World" - Chris Tomlin
One of the most iconic Christmas hymns in existence is "Joy to the World". Season after season, this hymn is a favorite of Christmas listeners because of the way that it describes Christ's miraculous birth with such profound joy. In @Chris Tomlin's modernized version of the hymn, "Joy to the World (Unspeakable Joy)," Tomlin uses a worship-rock sound to revitalize that sense of joy for today's music. Because of Christ, we have reason for incredible joy, and Tomlin's modern interpretation of the classic hymn has us smiling every time we sing along to it.
5. "O Come All Ye Faithful" - Passion
"O Come All Ye Faithful" has always been a hymn that focuses on the sheer wonder of the first Christmas. When looking upon a child such as that, like the shepherds and wise men did, one cannot help but be amazed. In @Passion's rendition of the hymn, the worship collective honors the gentle moment of adoration for the newborn Christ, while also providing listeners with an energetic, slowly building crescendo of praise for our savior, now and forever. Passion brings a brand new sense of awe and a rush of power to the Christmas classic that makes it perfect for this Christmas season.
6. "Go Tell it on the Mountain" - Maverick City Music
@Maverick City Music brings a jazzy, homegrown sound to "Go Tell it on the Mountain," featuring the vocal talents of Melvin Crispell III. In this unique take on the hymn, the Maverick City Music choir plays off of Crispell III's energetic vocal to proclaim an exuberant kind of praise for Christ's coming. If you are looking for a Christmas carol to tap your toes or get up and dance to, Maverick City Music's got you covered.
7. "O Holy Night" - TAYA
Where many Christmas hymns can begin to feel so well known, @Taya Smith's rendition of "O Holy Night" brings about a new mystery and wonder to the song and the story of Christ's birth. Where some of us might hear the Christmas story every year, we might begin to lose sight of the miraculous and mysterious way that God chose to work in the world all those years ago. TAYA's powerful and beautiful vocal is accompanied by a unique beat and guitar melody that renews the old hymn's sense of amazement at the strange and beautiful way that God chose to send us His Son.