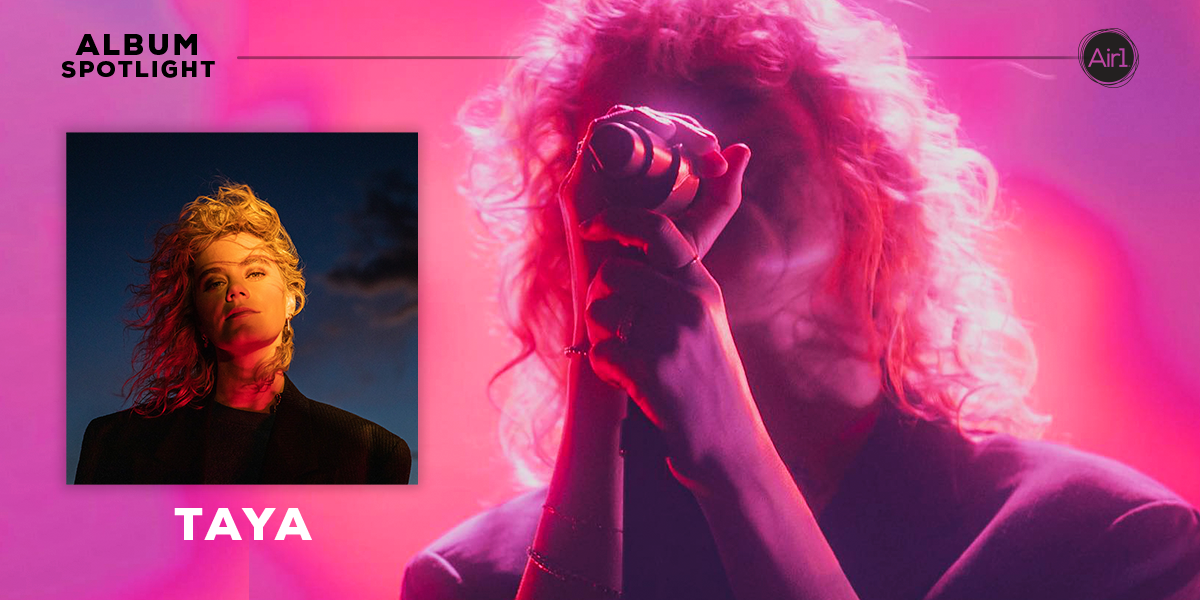 After many years bringing us profoundly moving praise as a part of @UNITED, @Taya Smith has begun releasing her own music as simply, "TAYA." Stepping out on her own, TAYA's album of the same name dives into a more personal expression of her faith in Christ than ever before. In this album, TAYA seeks to explore some of her own insecurities, singing to bring them into the light so that they can be brought to Christ. Join us in celebrating TAYA's solo debut album, as we listen to just some of the standout songs from "TAYA."
In "All About Jesus," TAYA declares that when people ask about her story, she will tell them of the greatest love she has ever found: Jesus. With a joyous blend of pop and rock sounds, TAYA proclaims that Jesus is the most important answer to our biggest questions in life and decides to share the truth of His love whenever and wherever she can. TAYA's desire to let her life be a testament, not to her own glory and worth, but to that of Jesus, is a truly worthy goal that each of us would be wise to share.
Listen to TAYA in "All About Jesus"
RELATED CONTENT: Who is TAYA? The UNITED Lead Singer's Story
TAYA's "Carry Me Home" encourages us to fight against the temptation to harden our hearts to the depraved world around us by relying on Jesus' promises. This song serves as an anthem of God's goodness that softens the heart and reminds us of the hope we always have in Jesus. Instead of becoming cynical and losing hope, we can lean on God and trust in His promise and His power to lead us to the end of our journeys on this earth. This song's joyous sound sets the perfect stage for TAYA's iconic voice to lead our hearts back to God's goodness through every sunrise.
Listen to TAYA in "Carry Me Home"
One of the biggest songs to come out of TAYA's first solo album, "For All My Life" is a heartfelt, rocking ballad of commitment to Christ even in our low moments. This song is dedicated to those moments where we do not understand God's ways. Though life may be difficult, this song reminds us that God's yoke is easy to pull because He is pulling along with us. This song has a modern soul-rock sound, with a bit of a retro vibe weaved in. This sound perfectly represents the way that God's love is the same yesterday, today and forever. No matter what our lives may sound like, God's love is constant.
Listen to TAYA in "For All My Life"
RELATED CONTENT: TAYA Brings a Humble Sound to Faith in "For All My Life"
TAYA's talent is not diminished apart from UNITED, and it is good to hear a different side to her worship. On the subject of worship in her new album, TAYA says:
"Even if God was the only person who would eventually hear the songs, that's worth it because He's so worthy. There's no such thing as wasteful worship because God's praised the whole way through."