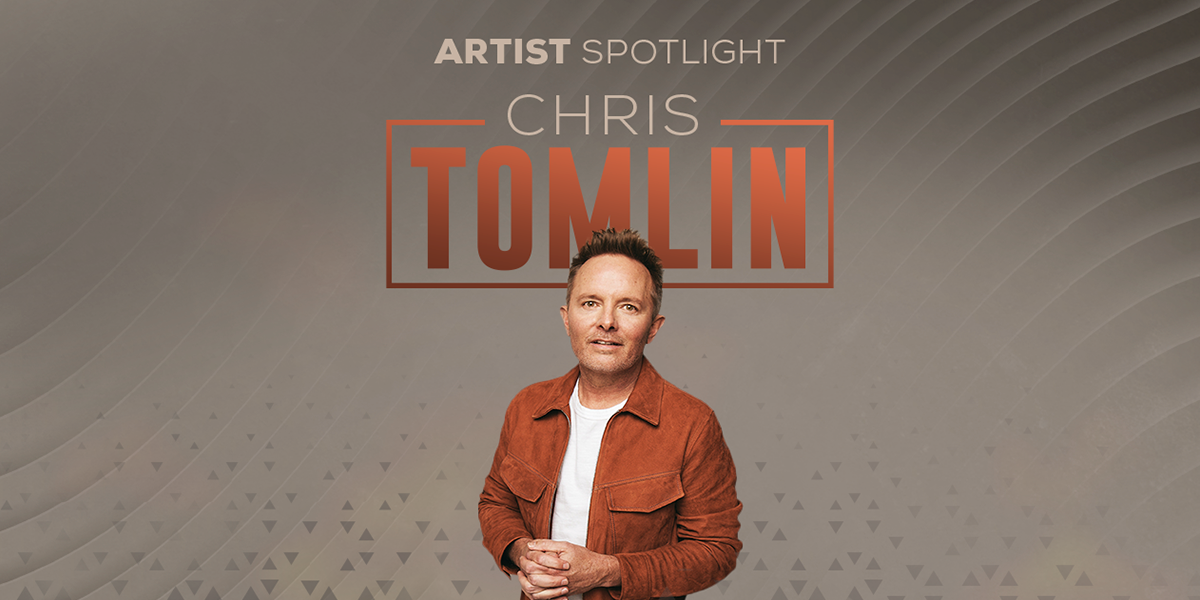 Perhaps the most well-known Christian artist of a generation, @Chris Tomlin has brought us countless worship songs that have made numerous appearances in worship services around the world each week. With multiple gold and platinum record releases, Dove awards, and Grammy awards under his belt, Tomlin has been cemented in the worship hall-of-fame as one of the greats. Join us as we take a look through Chris Tomlin's storied career and see how he achieved everything he has today.
Listen to Chris Tomlin's "Holy Forever"
RELATED CONTENT: Chris Tomlin Calls Us to Sing the Song of Ages in "Holy Forever"
Born and raised in Texas, Tomlin accepted the Lord as his savior in the early 80's at the age of nine. Originally going to college to study medicine, Tomlin would soon become involved as a worship leader for an on-campus Christian group known as Breakaway. During his time at Breakaway, Tomlin worked closely with Louie Giglio, who would later start the company Six Steps Records. With so many of Tomlin's own songs being the most memorable songs at both Breakaway meetings and Giglio's Passion services, Tomlin signed on with Six Steps Records to release his first album, "The Noise We Make," in 2001.
WATCH NOW: Chris Tomlin - How Great Is Our God (Live)
RELATED CONTENT: Chris Tomlin and Brandon Lake Help Listeners Recognize God in Every Moment in "I See You"
Over the next few years, Tomlin's subsequent releases would see much success from larger audiences, with 2004's "Arriving" receiving the Dove award for Praise and Worship Album of the year, and 2006's "See The Morning" being nominated for two Dove awards. By the time 2008's "Hello Love" became certified gold, Tomlin had already become a household name. Over the next decade, Tomlin released iconic songs such as "Our God," "Love Ran Red," "Jesus Loves Me," and more.
WATCH NOW: Chris Tomlin - YAHWEH (No One) (Live In Nashville 2022)
RELATED CONTENT: Chris Tomlin & Elevation Worship Spotlight God's Incomparable Glory in "YAHWEH (No One)"
In recent years, Tomlin has collaborated with creators such as Thomas Rhett, NEEDTOBREATHE, @Brandon Lake, @Steffany Gretzinger, and more on albums such as "Chris Tomlin & Friends" and his latest release, "Always". In these recent albums, Tomlin partners with other inspirational artists to create songs such as "Holy Forever," "I See You," and "YAHWEH (No One)". After two decades of worshiping, it is clear that God is still at work through Tomlin's life, continually bringing us songs that are just as memorable and inspiring as ever.
Tomlin continues to bring us new worship anthems to stoke the fires of our faith, and is still in awe of the amazing ways that God works in our lives.
"These songs were written with the intention of helping people connect with God, and already throughout just the beginning of this process with the songwriters, our families and friends, and the incredible team that helps bring these songs to the world, I have started to see God take these songs and impact hearts and lives. My prayer is that God continues to take this music and use it in ways I could have never imagined — in ways only He could and in ways that point the glory back to Him"