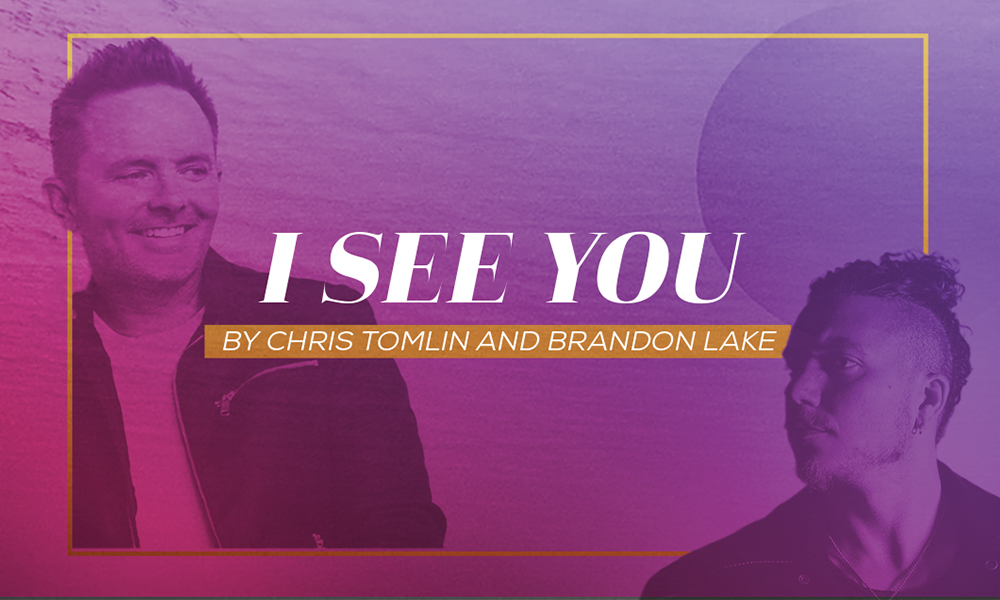 @Chris Tomlin and @Brandon Lake Help Listeners Recognize God in Every Moment in "I See You"
"I see You in the tears that run
I feel You when the healing comes
I hear You say, 'Beloved one, I am with you'
Every moment of my life
I see You"
Vision has the power to change everything. What we focus our sight on greatly impacts how we discern, experience, and walk through the different moments in our lives. In an orienting collaboration between worship powerhouses Chris Tomlin and Brandon Lake, "I See You" helps us keep Jesus as our focal point in each moment we experience throughout the story of our lives.
LISTEN NOW: Chris Tomlin and Brandon Lake "I See You" Official Audio
When I look at my tears, I see pain. When I look at my healing, I see relief. When I feel light, I rejoice. When I feel darkness, I tremble. "I See You" offers an alternative to focusing on these varying experiences and shifting responses as it centers our focal point on the steadfast vision of a God who is faithful to write our stories with goodness. Our God uses the colorful ink of redemption, glory, mercy, and faithfulness to pen the different chapters of our lives. By focusing on God's unchanging character in the midst of these varying situations, we can maintain a hope that does not change with the day.
"God of love, God of all glory
Every day I see new mercy
Great is Your faithfulness
God of love, God of my story
You never fail, You never forsake me
Great is Your faithfulness"
It's impactful when we view our lives through the lens of story. In all the greatest movies, books, and art, it's the tales riddled with characters experiencing low valleys, overcoming betrayal, accepting loss, and growing in strength, patience, and kindness that stir our souls the most. But the difference between reading a story and being a part of one is that we typically know how it all works out within a matter of hours or days when we are spectating, but when we are inside the pages, it's hard to believe we will move on from the chapters of pain. When those moments of anxiety and loss come, Lake and Tomlin remind us to focus on the ink of the Author.
"I See You" is the first single collaboration between Tomlin and Lake. In a touching Instagram post, Lake reveals that he had been praying to collaborate with Tomlin. Within a matter of weeks Tomlin unexpectedly reached out to Lake to work with him on this song. The duo released the track in August of 2021.