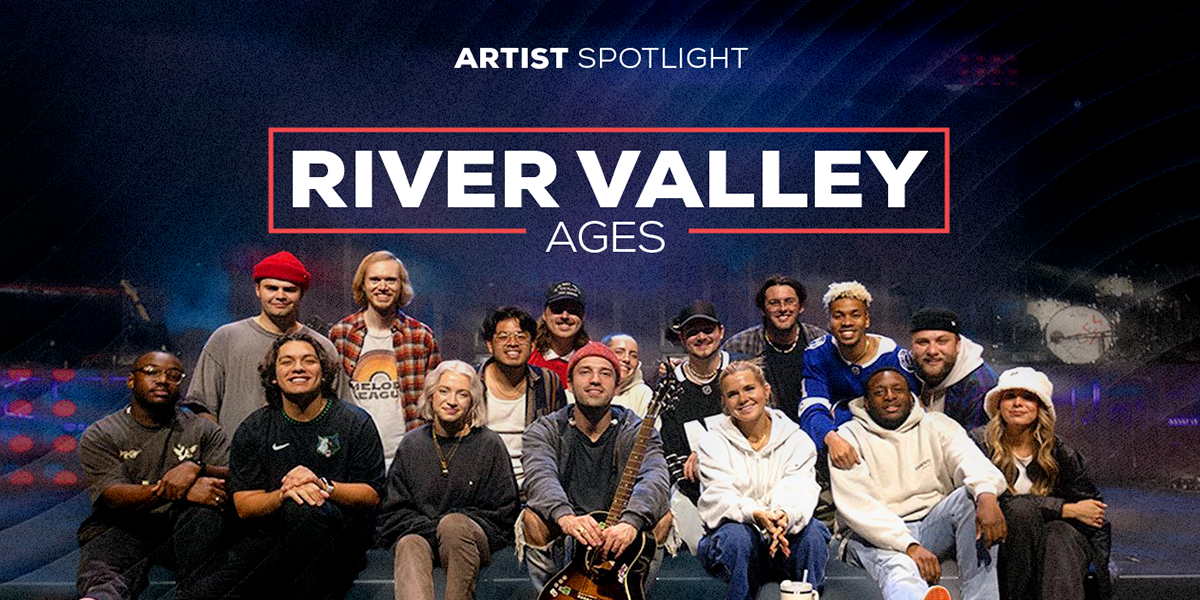 One of the newest worship collectives to grace the airwaves, @River Valley AGES has only just begun, but has already brought us many standout hits. We can already see that this band has the potential to go far, but where did River Valley AGES come from in the first place? Today, we are going to shed some light on this up-and-coming collective, and see how their iconic music and their mission to reach the next generation through powerful worship brought them to the incredible start they have achieved today.
Listen to River Valley AGES' "Sunrise"
RELATED CONTENT: River Valley AGES Reminds Us of the Constant Nature of God in "Sunrise"
Established by Pastors Rob and Becca Ketterling in 1995, River Valley Church would begin proclaiming God's good news and singing worship to him, eventually doing so from more than 10 different campus locations. Before long, this church's worship ministry would begin releasing worship albums for the parts of the world that did not have one of their church campuses close by, and has been releasing worship albums ever since their debut in 2011. @River Valley Worship proves that as long as you are praising, others will hear your praise, and God will inspire them to reach different audiences that only they can.
Driven to worship by the influence of River Valley Worship, a group of young artists from River Valley Church would step forward with a zeal for bringing God's love and grace to a generation that is in dire need of it. Seeing that it was time for a new voice to rise up from River Valley Church, the newer, youth-driven collective, River Valley AGES would begin releasing a whole new kind of worship for a whole new audience. In 2021, "AGES" would release their debut single, "Honest," backing it up with another hit single, "Tightrope" a few months later.
Listen to River Valley AGES "Everything U Do"
RELATED CONTENT: River Valley AGES Proclaims God's Firm Foundation in "Everything U Do"
With the release of their first, full-length album, "Ages" the following year, this band collected some of their popular singles with some new hits to start a whole new beginning. Since then, River Valley AGES has continued to deliver iconic new worship hits like "Sunrise" and "Everything U Do," ensuring a strong and memorable start from this budding band. In the years to come, we believe that River Valley AGES will continue to create bold, breakout hits that will cement this collective as a mainstay of Christian worship.
Leading the way for the next generation of worshippers, River Valley AGES has brought us some incredibly fresh music. The collective describes their ultimate mission by saying:
"At River Valley we say we'll do anything to reach the next generation. So when these songs started bubbling up and impacting, our church leadership naturally got behind it and this really organic move of God became "AGES". AGES is a group of young people saying YES to whatever the Lord calls us to. It is a coming-of-age story."