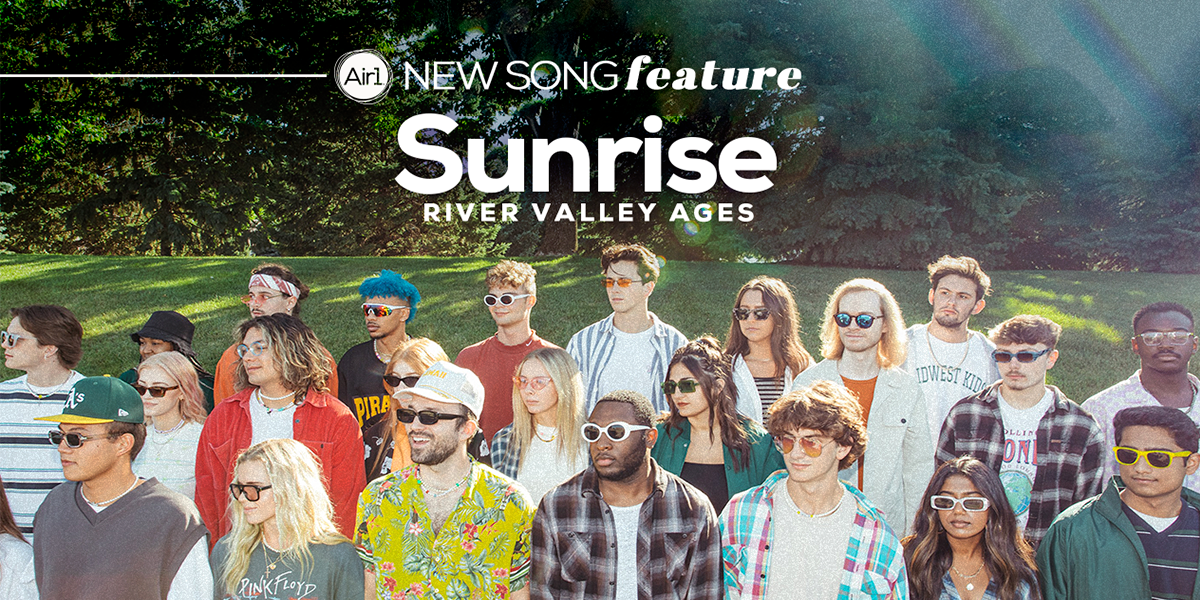 "God you're faithful as the sunrise
Surely you'll never leave
And your goodness lasts a lifetime
The promises you have for me"
In our hearts, we know that God is good and that He loves us, but every now and then, the world around us can obscure our vision, making us believe that God no longer cares. When the sun sets each day, leaving us in darkness, we know that it is still there. In the same way, we can enter a season where it seems like God has left us, but He is still there, just out of sight. In "Sunrise," @River Valley AGES reminds us that before long, we will always see God's glory shining into our lives to light up our darkest moments.
WATCH NOW: River Valley AGES "Sunrise"
RELATED CONTENT: River Valley AGES Proclaims God's Firm Foundation in "Everything U Do"
"Sunrise" begins powerfully, keeping a rocking, modern sound to the end. The song's energy is unparalleled, able to put a smile in our hearts every time we hear it and inspiring us to move mountains. Whenever we are feeling low, songs like this bring us back to the truth that God will never leave us. He is unendingly faithful.
Even if it seems like God has disappeared on us, we need to remember that the enemy uses lies to try and discourage us. God will never leave us, and if it seems like we are alone, we need to block out the lies and hold fast to the truth. God loves us even in the darkness, and He will let the light shine into whatever situation we are in. It just might take time.
RELATED CONTENT: Faith Behind The Song: "Everything U Do" River Valley AGES
"Far as East from West You took my past
And shattered it
Grace I don't deserve You loved me first
My soul will sing"
"Sunrise" was first released as a single in February 2022. The band describes the reasoning behind the various sounds that their songs have, saying, "Well practically for us we just want to write songs that connect with our friends and that's the kind of music they are listening to. We definitely don't feel like the tip of the spear when it comes to recreating worship music. We just want to write songs that work in our context. Sometimes it's hyper pop and sometimes it feels like a more classic worship song."