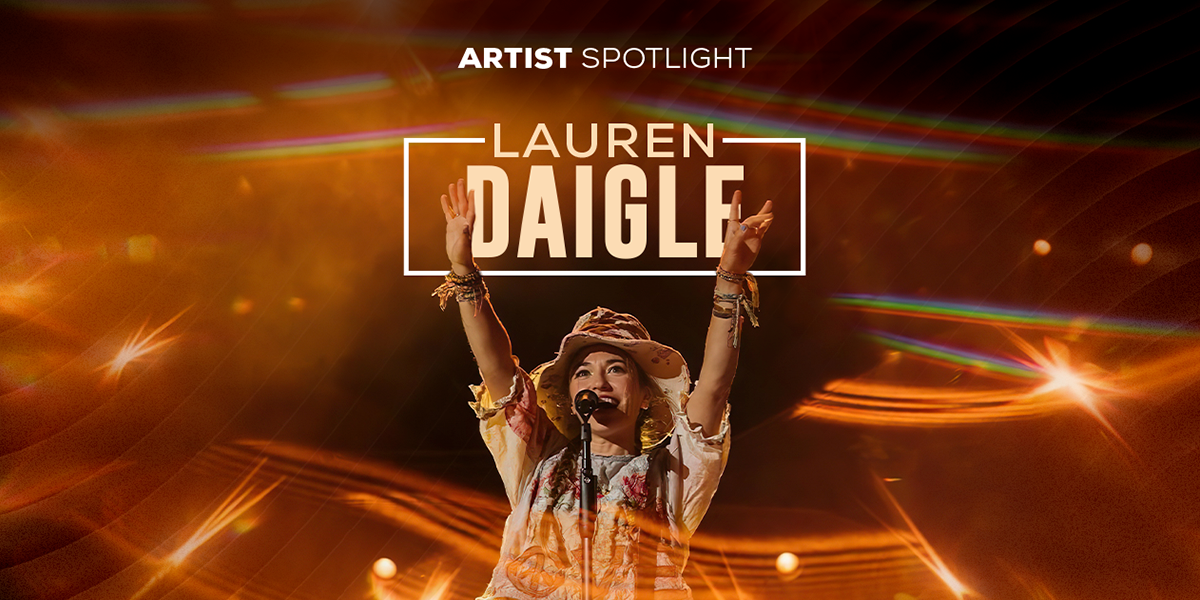 @Lauren Daigle is one of a select few Christian artists whose music has broken through to mainstream listeners beyond Christian radio stations. Daigle's wildly popular outing, "You Say" has even been featured in memorable moments on television shows such as "America's Got Talent," while some of her other work has been featured in the soundtracks of major motion pictures. How did this majorly successful artist get her start, and what led her to where she is today? Join us as we take a look at the story of Lauren Daigle and find out those answers.
Listen to Lauren Daigle in "Thank God I Do"
RELATED CONTENT: A Renowned Artist Finds a New Sense of Self in her album "Lauren Daigle"
Daigle's worship story begins in Louisiana. Though she often enjoyed singing and listening to music, Daigle's musical talents would truly emerge when she was 15. Unable to attend school for two years due to a serious illness, she used worship as a way to find connection in the midst of her forced solitude. After this time had passed, she became a worship leader at her local church. Lauren, at the prompting of many of her close friends, tried out for the "American Idol" television show in both 2010 and 2012. This process prompted the aspiring artist to continue honing her songwriting and singing skills, and the next year of her life would see a major breakthrough in her singing career.
After Daigle was asked to assist with vocals on one of their EP's. The album eventually made its way to a major record label, who heard something special in Daigle's voice. In 2013, she would sign on with Centricity Music as a solo artist. Her first EP, "How Can It Be?" instantly hit the charts on its release in 2014, prompting the artist to extend the EP into a full-length album, which would be nominated for a Grammy award. The artist soon released a collection of jazz-inspired Christmas songs, and in 2017, her single "Almost Human" would feature in the movie "Blade Runner 2049". By 2019, Daigle earned two Grammys for her songs "Look Up Child" and " You Say".
Listen to Lauren Daigle in "You Say"
RELATED CONTENT: Breathing Life into Music: An Interview with Grammy Winner Lauren Daigle
With all of her success among both Christian and contemporary listeners, Daigle declares that she is just getting started. She hails her most recent album, "Thank God I Do," as her most personal. Despite widespread success, the artist says she is just now beginning to find her true sound. After all the hits she has brought us yet, we cannot wait to hear the songs she will give us next.
With a newfound sense of self, Daigle seeks to express how God loves His people as they are.
"There is a lot of joy in having a relationship with Jesus. And so expressing that kind of sentiment and this lack-of-shame expression of God was so important to me, for people to see Him as this God of love and God of kindness and this God that will meet you in any place that you're at."