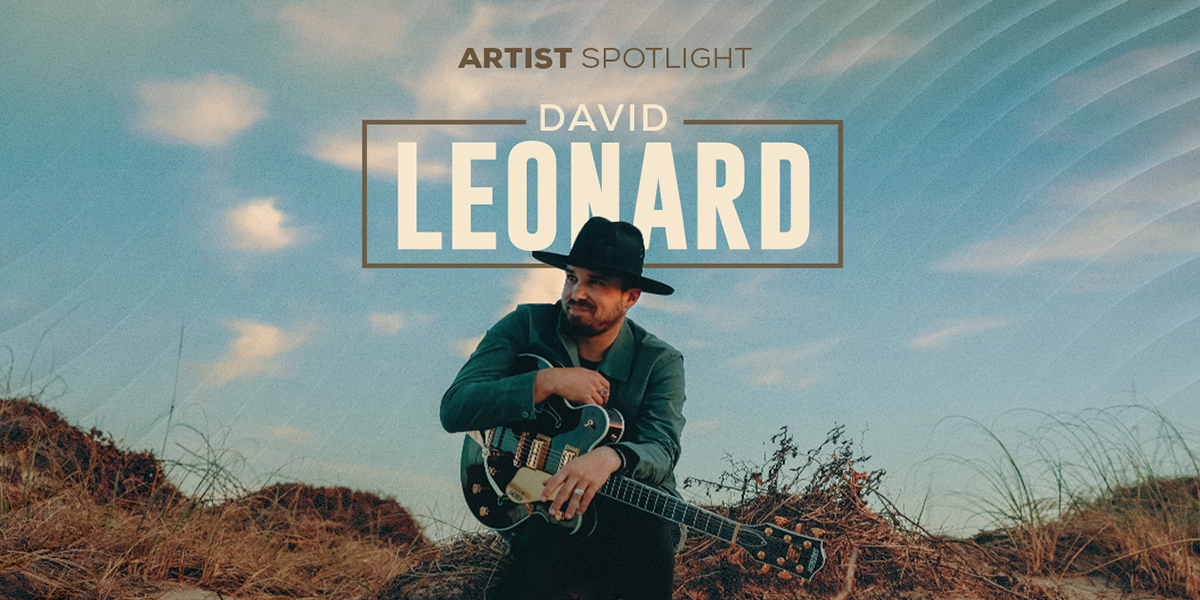 Sometimes in music, the voices that brought us some of our favorite songs can disappear for a time, only to reappear on the airwaves completely changed. From his time as a member of the duo @All Sons & Daughters to his current solo outings, @David Leonard has worked behind the scenes to help pen some of the most iconic worship songs of recent memory. Any destination like this certainly comes through an interesting journey. Come with us as we take a look through Leonard's worship story to see how this artist came to the place he finds himself in today.
Listen to David Leonard in "Light A Fire"
RELATED CONTENT: David Leonard Rekindles Our Joy in "Light A Fire"
Leading worship by the age of 15, it was clear that David Leonard had musical talent as well as a passion for the Lord. During his time leading worship, Leonard would begin experiencing spontaneous worship moments, producing memorable melodies and lyrics that reflected the struggles he was going through at the time. After graduating college, he would begin playing as part of a Christian Southern Rock band called "Jackson Waters," who he performed with for a time.
After a stint serving as keyboard player for NEEDTOBREATHE, Leonard would soon begin writing and playing alongside fellow worship leader Leslie Anne Jordan as a part of the Grammy-nominated duo, "All Sons & Daughters". The duo would work together on hits such as "The Longing," "Power To Redeem," and "Soul On Fire" until 2016. The next season of Leonard's life would see him mainly serving to write songs collaboratively rather than performing them. After spending time working on iconic songs like "Great Are You Lord," the artist would reappear to spark his solo career in 2019 with his album, "The Wait".
Listen to David Leonard & Josh Baldwin in "Every Hour"
RELATED CONTENT: David Leonard & Josh Baldwin Lean Into Their Need for God in "Every Hour"
Over the past few years of Leonard's budding solo career, this artist has brought us songs such as "Every Hour," "Good Lord," and "Light A Fire" just to name a few. With these hits under his belt, as well as creative collaborations with talented singer-songwriters like @Katy Nichole and @Josh Baldwin, we cannot wait to hear what he does next. After all of Leonard's amazing work in different worship capacities, this artist has earned his stripes so to speak, and we believe he will continue to create memorable worship anthems for a long time to come.
Whether he is working to make music for himself or for other creators, this artist does not care. Leonard finds profound fulfillment in all aspects of his work, saying:
"I have fallen in love with the community around me and am honored to be a part of it. I feel blessed that I get to help artists and songwriters craft beautiful things, and I feel blessed that I get to share what God is doing in my life through my own songs."