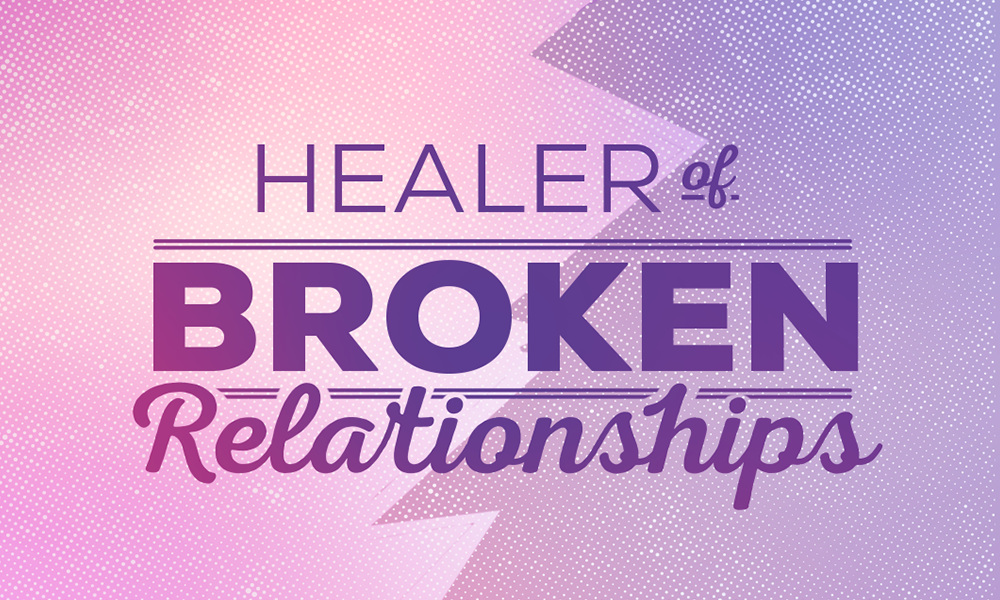 The best part of life is people.
The people who come alongside us when we're struggling. The people who seek us out when we're isolating. The people who celebrate with us when we're winning. Those people make life better.
But, we all know the opposite side of the coin is true too. The hardest part of life is people!
The people who said hurtful words when we were struggling. The people who pulled away when we needed them most. The people who betrayed the trust you extended to them.
These wounds hurt. But not all relational wounds are equal. Our deepest wounds come from our closest relationships.
Joseph knew this reality.
In Genesis 37, Joseph's brothers tire of their father's preference for him, along with his sharing of his elaborate dreams which all end with them bowing before him. (I mean, what older brother enjoys hearing about bowing in reverence before their younger brother!)
"When Joseph's brothers saw him coming, they recognized him in the distance. As he approached, they made plans to kill him. "Here comes the dreamer!" they said. "Come on, let's kill him and throw him into one of these cisterns. We can tell our father, 'A wild animal has eaten him.' Then we'll see what becomes of his dreams!"
One of the oldest brothers, Reuben, convinces the rest to not kill him, but throw him in a cistern instead. The brothers sell Joseph into slavery. He becomes a slave in the house of Potiphar, a military leader in Egypt. Joseph is so attractive, however, that Potiphar's wife attempts to seduce him. When she finds her efforts frustrated, she accuses Joseph of attempting to rape her, which lands him in prison for over 10 years.
If I was Joseph, I would need a lot of therapy to deal with my bitterness over the betrayal of my brothers and all the pain and loss created by their actions.
If you know the rest of Joseph's story, you know that God gave Joseph a prophetic dream in advance of a global famine. Joseph's dream provided for the Egyptians, as well as his own family who sought food in Egypt. The story of Joseph's reconciliation with his brothers is legendary.
However, the end of Genesis includes a moment where his brothers fear what Joseph will do to them once their father dies. Joseph replied, "Don't be afraid of me. Am I God, that I can punish you? You intended to harm me, but God intended it all for good. He brought me to this position so I could save the lives of many people."
This is the work God does in the hearts of people. He is the healer of broken relationships. He healed the brokenness between Joseph and his brothers. He healed the betrayal Peter showed towards Jesus after denying Him three times the night before Jesus was crucified. He healed the rift between John Mark and Paul after John Mark abandoned Paul and Barnabus in the middle of their missionary journey.
@Bryan & Katie Torwalt sing about this work in their song, "Miracle in the Works." They remind us, "Some may say it's broken. But the Healer's in the room"
Now, we are not promised that our healing will look exactly like a story we read in Scripture. God works in unique ways in each of our lives. As the prophet Isaiah recorded the words of the Lord, "My thoughts are nothing like your thoughts," says the Lord. "And my ways are far beyond anything you could imagine."
RELATED CONTENT: Bryan & Katie Torwalt Herald Spiritual Revival in "Miracle in the Works"
I once heard someone say that our deepest wounds come from our closest relationships, just as our deepest healing comes from our closest relationships, too. Now those aren't always the same relationships. And sometimes, it's hard to want to be in any relationships after we've been betrayed and broken so deeply.
As someone who has walked through deep betrayal and intentional deception, the process of healing and trusting again is ridiculously hard but worthy work.
If you've experienced deep hurt through broken relationships, you aren't alone. As someone who has experienced God's presence in my brokenness and His power on my walk to wholeness, here are four steps that I've found to be helpful. They aren't quick, easy, or neat; they're often slow, hard, and messy. But, they are the steps towards experiencing God's healing power in our deep relational wounds.
First, acknowledge the wound. Many of us are really good at minimizing the hurt. We say, "it's no big deal, don't worry about it," even as we're falling apart on the inside. What cannot be named cannot be healed. Acknowledging the presence of a wound is the first step towards healing.
Second, invite Jesus into the wound. I love how John Eldredge describes this reality. He writes, "All healing happens in relationship with Jesus." After we name the wound, we invite Jesus to enter that wound with us. As Emmanuel (which means God with us), Jesus longs to be with us, in joy and in struggle.
Third, trust Jesus to heal the wound. Hearts don't heal like other body parts. If you break your arm, an orthopedic doctor can estimate with a good deal of accuracy how long you might need to be in a cast, a brace, or a sling. None of us can make the same estimation with the healing that only Jesus can do. Trust Jesus to heal and trust His timing too.
Fourth, discern the next step with others. As you determine your next step, lean on the people around you to give you wisdom and perspective. When I've walked towards healing, I've found that wise friends who are not clouded by cynicism, bitterness, and scabs over a hurting heart can offer me the discernment I need.
These four steps don't have to be linear, and they certainly aren't as simple as their brief descriptions might lead you to believe.
Healing, like forgiveness, can happen in a moment but also work itself out in a process over weeks, months, and even years.
Be patient. Don't give up. Remember, God is a healer of broken relationships. He does His best work making old things new and broken things whole!
---
Scott Savage is a pastor and a writer with the coolest last name ever. He leads Cornerstone Church in Prescott, Arizona. Scott is married to Dani and they are the parents of three "little savages." He helps hurting people forgive others through his Free to Forgive course and you can read more of his writing at scottsavagelive.com.