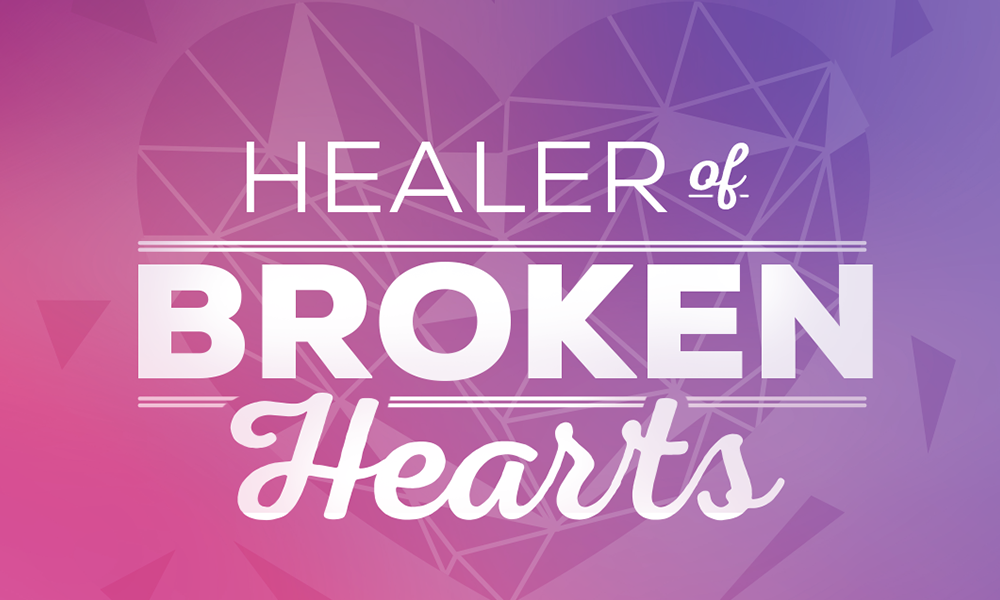 When have you felt fully alive?
If that's a tricky question, perhaps this one might be easier - when have you felt your heart was full?
Maybe you were with the people you love, sitting around a table, laughing and enjoying a great meal.
Maybe you were standing on top of a mountain or next to an ocean, overwhelmed with beauty and awe.
For me, I remember paddle boarding late one evening on Lake McDonald in Glacier National Park in Montana. The lake water was like glass. There was no one on the water around me. It was quiet and my heart was fully at peace.
We don't talk enough about being whole-hearted or full-hearted. We talk a lot more about being broken-hearted. We talk more about those things which broke our hearts than those moments which filled them.
I was reflecting on this reality recently when a simple thought hit me.
To have a broken heart means you once had a full, vibrant, whole heart.
The story of a full, vibrant, whole heart becoming a broken heart is the story of a woman named Naomi. Naomi's story is told in the book of Ruth in the Bible.
Naomi had a beautiful life. She had a husband, two sons, and a home. Over a ten-year period, her beautiful life radically changed. She lost her home, her husband, and her sons.
When Naomi returned to her native land, the women of her hometown asked, "Is that Naomi?" Naomi replied with the emotions which are present within a broken heart. "'Don't call me Naomi,' she responded. 'Instead, call me Mara, for the Almighty has made life very bitter for me. I went away full, but the Lord has brought me home empty. Why call me Naomi when the Lord has caused me to suffer and the Almighty has sent such tragedy upon me?'"
The Hebrew name Naomi means "sweetness" and the name Mara means "bitterness." In Ruth 1:20-21, we see how broken Naomi truly is. She can no longer identify with a name that is sweet when her heart is so bitter and broken.
I love the Bible and especially the book of Ruth because of its honesty. Naomi's words aren't sugarcoated or filtered. She feels bitter, empty, and abandoned. It's obvious that Naomi still believes in God, but she feels like God has broken her heart.
Is that where you are today, emotionally and spiritually? Has life broken your heart? Do you feel like God treated you bitterly, even abandoned you?
Have you become embittered towards God?
Author Timothy Keller once wrote, "Worry is fear that God will get it wrong and bitterness is believing that He did."
If you believe God got it wrong, one could say you're bitter against God. Naomi's story offers those battling bitterness three invitations.
1. Acknowledge where you are today without deciding it is where you will always be.
Naomi feels bitter, empty, and abandoned at the end of the first chapter of Ruth. That's where she is on that day. But, as you read through Ruth, you see that where she starts is not where she finishes.
Naomi goes on to see God provide a companion in Ruth. She watches God provide food through Boaz via Ruth. Naomi later makes a plan for Ruth's future and sees Boaz accept that plan. She receives the gift Boaz sends, so she is not empty-handed.
Ruth and Naomi witness Boaz redeem them both. The book ends with a wedding and a birth, as Naomi holds her grandson in her arms.
By the end of the book, Naomi could sing these lyrics from @Blanca's song, "Healing." "I believe in You - To my weary heart, broken and bruised - Every part You made brand new."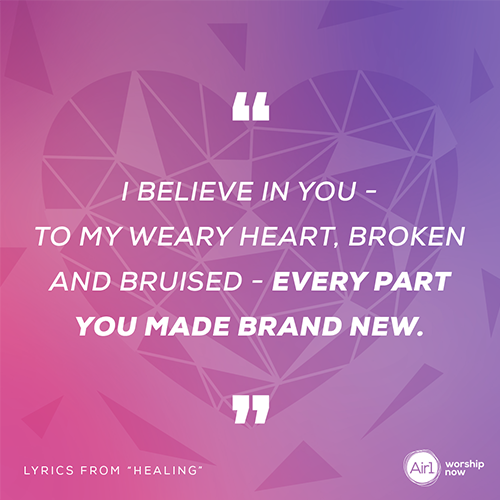 When we're broken-hearted, it's tempting to declare our present place to be permanent, but God has more in store.
2. Be patient with the process of healing.
What we read in a couple pages in Ruth took place over a decade in their lives. The losses Naomi experienced happened over many years and the provisions happened over months, even years. We can read the entire book in less than an hour, with the ending in sight. Naomi and Ruth didn't know the ending of their story - they were living it one day at a time.
The healing God does takes time. We often expect the healing to be timed like surgery when God's healing is more often like therapy. Surgery can address a problem in a day with some weeks after required for the body to heal from the trauma. If you've been to therapy, you know it's often weeks, months, or even years to see the healing worked out.
God's timing is not our timing, so be patient with your healing.
3. Give God the pieces of your heart so he can mend it rather than clinging to the broken pieces or trying to mend them yourself.
My boys love playing with LEGOs. Recently, one of them was careless and destroyed the creation of another. Screaming and crying ensued. The creation lay in pieces and one son had his arms and body over the mess, trying to protect it from further harm even as he screamed-cried at his brother for breaking his treasure.
I entered into the chaos and separated the two, trying to determine what happened and defuse the situation. As I knelt next to my sobbing son, I coaxed him to uncover the mess and allow me to see what was left. It took some time, but I was able to determine where the creation had become broken and we were able to restore it to its former glory.
While healing a heart is far more complex work than reassembling plastic blocks, there's a common principle. My son had to uncover the pieces and trust me enough to let me take over the restoration project. We have a similar step with our Healer. We have to surrender the pieces of our hearts to God so He can mend them in a way we cannot.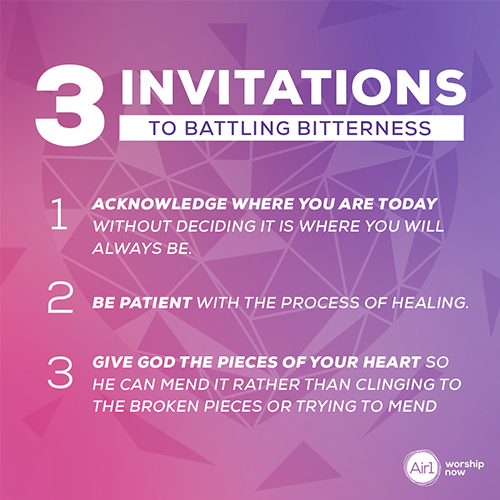 May you recognize that the same Healer of Broken Hearts who worked in Naomi is alive and at work in you. May He heal you, beginning today!
---
Scott Savage is a pastor and a writer with the coolest last name ever. He leads Cornerstone Church in Prescott, Arizona. Scott is married to Dani and they are the parents of three "little savages." He helps hurting people forgive others through his Free to Forgive course and you can read more of his writing at scottsavagelive.com.