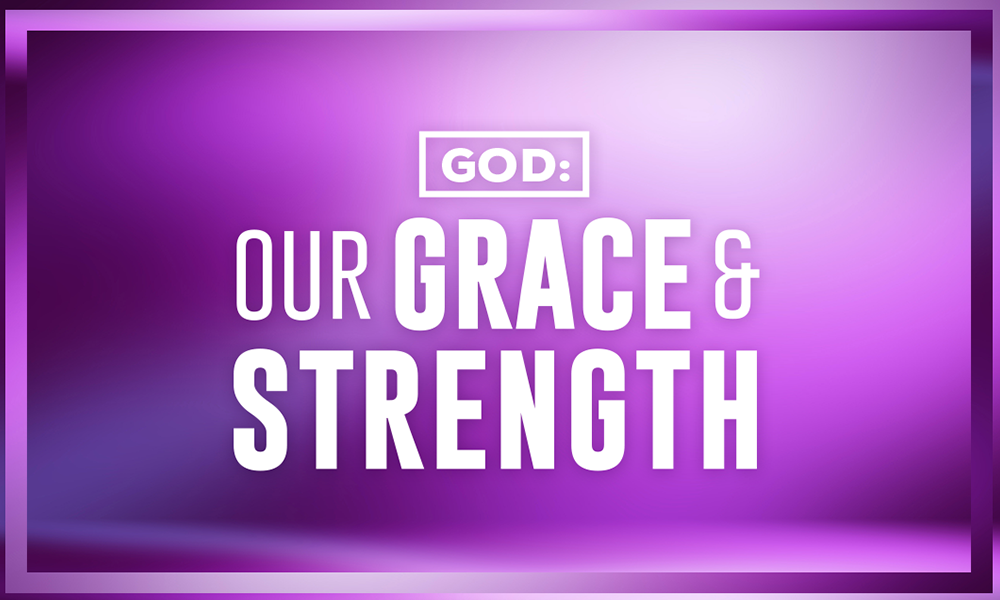 I had my gallbladder removed this summer.
After months of discomfort, tests, and adjustments to my diet, it became clear that this tiny organ in my body was not functioning correctly and needed to be removed. So, the day before my birthday, I had surgery and began the recovery process. I'd never had a birthday where I was required to abide by an all-liquid diet, but I will always remember this one! Initially, I needed help getting out of a comfy chair and onto a toilet. I slept in a recliner for a week!
Over the last few weeks, I've paid close attention to each meal and each walk to see how my body responded. I made sure my crazy kids were gentle in their hugs, less like their normal NFL-lineback-like tackle-hugs. There are strict limits to how much weight I can lift, so I've watched closely what I've done, ensuring I don't aggravate my belly as I heal.
To be totally honest, the destination I want to be at - eating foods I miss and exercising with the capacity I once had - seems a long, long way off. It will be months before I arrive there. Recovery goes a lot slower than injury. I lost my capacities much faster than I can recapture them.
In the emotional struggle this process has opened up within me, I've found something you and I may have in common. We worship God as Protector and Conqueror. Where we have struggles that we believe God can and will conquer and overcome, we want Him to do so quickly and immediately. We want a conquering once and for all.
However, in my experience, including my current health battle, I've found that God often conquers our struggles by giving us daily strength. We want Him to conquer it - whatever it is - in one day; instead, He gives us the ability and power to daily conquer that obstacle. It seems that to God, both the process and the destination matter.
Consider the experience of the Israelites after the destruction of Jerusalem by the Babylonians. The prophet Jeremiah writes a book of grieving and loss in Lamentations. He pulls no punches in chapter 3, describing the intensity of his mourning, while also indicating how God has been working in his pain.
"Peace has been stripped away, and I have forgotten what prosperity is. I cry out, "My splendor is gone! Everything I had hoped for from the Lord is lost!" The thought of my suffering and homelessness is bitter beyond words. I will never forget this awful time, as I grieve over my loss.

"Yet I still dare to hope when I remember this: The faithful love of the Lord never ends! His mercies never cease. Great is his faithfulness; his mercies begin afresh each morning. I say to myself, "The Lord is my inheritance; therefore, I will hope in him!" The Lord is good to those who depend on him, to those who search for him. So it is good to wait quietly for salvation from the Lord."
Jeremiah, the author of the longest book of prophecy in the Bible, is suffering in a way that goes beyond words, suffering in a way he will never forget. Yet he says God's love has not ended and he has experienced God's mercies "afresh each morning."
After watching the destruction of his city, including the temple where he went to worship God, Jeremiah moves forward with new mercies each morning, waiting quietly for God to save Him.
This process is very similar to what the Apostle Paul writes about in 2 Corinthians 12 about a thorn in his flesh.
"Three different times I begged the Lord to take it away. Each time he said, "My grace is all you need. My power works best in weakness." So now I am glad to boast about my weaknesses, so that the power of Christ can work through me. That's why I take pleasure in my weaknesses, and in the insults, hardships, persecutions, and troubles that I suffer for Christ. For when I am weak, then I am strong."
Like Jeremiah, Paul was weak and weary. He pleaded with God for a quick defeat, conquering this foe in a moment and protecting Him from future pain. Yet, God chooses to give Paul grace in the struggle, strength amidst weakness.
The process (daily dependence) and the destination (total Christlikeness) matter to God. If the process was totally conquered in a moment, I wonder - would we live in daily dependence? Would we arrive at the destination transformed into total Christlikeness? Or would we arrive still looking like us and not really depending on Him?
It seems that for God, need is good. Weakness is okay. He wants us to rely on Him for daily strength, just as the Hebrew people relied on God for the arrival of mana each morning while they wandered through the wilderness on the way to the Promised Land.
So, if you're in the middle of a struggle or experiencing weakness today, here are three simple reminders.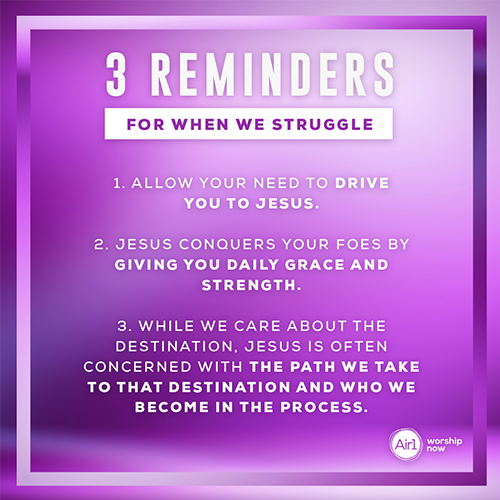 As we experience God's presence and power in that process, we can sing with @Matt Maher the words of his song, "Learning."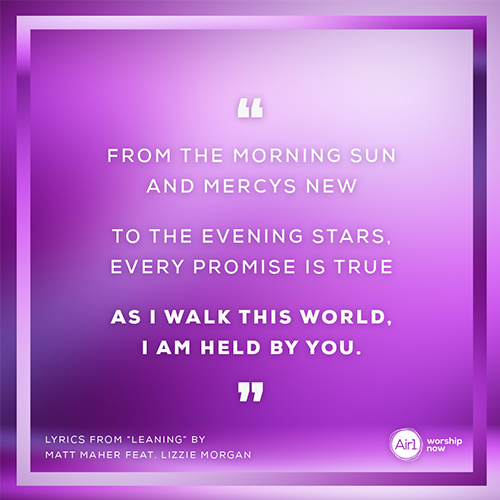 I can say this from where I sit today, my flesh longs for God to conquer all my obstacles and enemies in a moment. But, I'm trusting in and depending on Him as the sun rises outside my window.
May His new mercy and perfect power sustain you. May His grace be all you need today!
---
Scott Savage is a pastor and a writer with the coolest last name ever. He leads Cornerstone Church in Prescott, Arizona. Scott is married to Dani and they are the parents of three "little savages." He helps hurting people forgive others through his Free to Forgive course and you can read more of his writing at scottsavagelive.com.