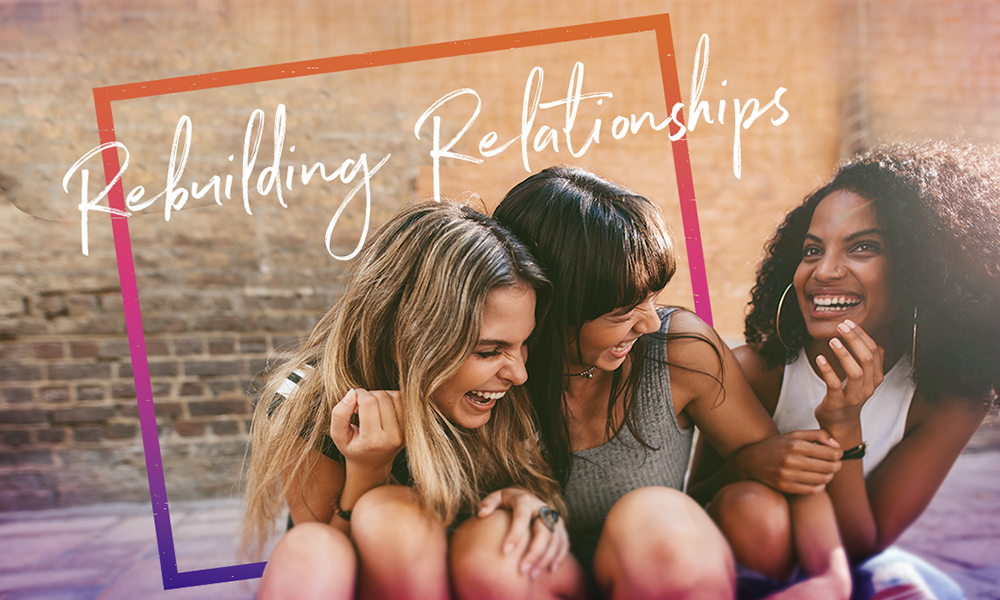 We have a loneliness problem.
In 2019, a major study indicated 1/3 of men feel lonely regularly.
In 2020, a major study indicated that 43% of older adults were lonely.
In 2018, the problem of loneliness became so severe in Britain that a cabinet-level position was created - the Minister for Loneliness.
None of these incredible data points came during or after the most severe season of isolation in modern human history - the pandemic we've been living through. All of this data pre-dates the last year when "social-distancing" and lockdown only worsened the problem.
As we come out of our homes and look to move our relationships from our devices back into physical spaces, we need to remember why these relationships matter, what obstacles we're going to face, and how we can overcome them.
Why the Bible says, Relationships Matter
The Bible is full of reminders about the importance of relationships. In Genesis 2:18, God says, "It is not good for the man to be alone." Here, God makes his ultimate assessment of life in isolation. Proverbs 11:14 tells us that it's not good to make decisions alone. Ecclesiastes 4:10 reminds us that it is not good for us to go through adversity alone.
Scripture also reminds us that relationships aren't just helpful in difficulty; they improve life in prosperity too. Hebrews 10:24 shows how relationships can increase our creative motivation.
There are Real Obstacles to These Relationships Today.
As beautiful as relationships can be in these passages, we have to be honest about the obstacles too. While we read the ideal presented in Scripture, we live in the real world, which includes some big challenges.
Coming out of a year of isolation and separation, many of us are facing obstacles in rebuilding relationships. The following four are just a selection of the obstacles I've heard others describe.
1. Social anxiety. After only connecting with select individuals online, stepping back into groups can produce anxiety. I've heard friends say, "It's been so long; I feel nervous or awkward doing this."
2. Lack of confidence. Coming out of a year when we watched so many relationships become fractured through conflict and division, it's common to lack confidence. "I don't feel good at this. What if I say/do something wrong?"
3. Impatience. The truth is the bonds between people were broken much faster than they will be rebuilt. We need to anticipate struggling with patience in the process. "Why is this rebuilding so slow? Why is it taking so long for people to open up? Why is it a priority for me, but seemingly not for them?"
4. Grief. In the same way, we feel when we step back into the gym after a long time away, we may experience sadness over the loss of progress. You aren't the only one thinking, "I'm so far from where I used to be."
When we're isolated, we get stuck in this kind of thinking. It's only when we're together that we can be reminded of what God has done in our lives. Phil Wickham's song, The House of the Lord, reminds us of this truth in this lyric.
"We shout out Your praise
We were the beggars
Now we're royalty"
RELATED CONTENT: "House of the Lord" by Phil Wickham
Relationships remind us of the truths we've forgotten. Steps to Overcoming Relationship Obstacles
As I've been working to rebuild the relationships which took hits over the last year, I've said some of those things myself. Amidst intense emotions, I've arrived at a few simple steps I'm taking.
1. Pray. While it might seem cliche, prayer should always be our first response. Without God's presence and power, the obstacles we mentioned and others will keep us from rebuilding our relationships. Since we know God said it's not good for us to be alone, we know God wants us to be successful in our endeavors to rebuild relationships.
2. Start small. Instead of being overwhelmed and discouraged about how much you've lost relationally, focus on what you can do to begin rebuilding. Make a list of the people you want to spend time with and reach out to one person per day. Identify what a win would be relationally and create a plan to accomplish it.
3. Be consistent. Relationships aren't rebuilt like cramming for a test; they're rebuilt slowly over time. Value consistency each day or week rather than a big push.
4. Go first in vulnerability. It may be awkward when moving from superficial to deeper things. Assume the other person is nervous too, so give them the gift of going second as author Anne Miller described in her book, Permission to Speak Freely.
5. Own your role. Relationships are two-way streets. We can only control our efforts and responses. Own your role and contribution to rebuilding a relationship, but resist the temptation to own the other person's.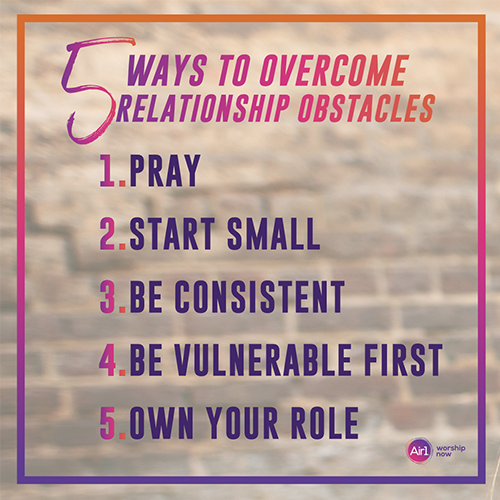 Like a family standing in the remnants of their home after a tornado or hurricane, you may look around with intense pain as you face the loss of relationships and intense isolation. The work won't be easy and it may seem overwhelming. By God's grace, you can rebuild the relationships that move you from being isolated to being known. You are worth the effort of rebuilding a relationship with today.
---
Scott Savage is a pastor and a writer with the coolest last name ever. He leads Cornerstone Church in Prescott, Arizona. Scott is married to Dani and they are the parents of three "little savages." He helps hurting people forgive others through his Free to Forgive course and you can read more of his writing at scottsavagelive.com