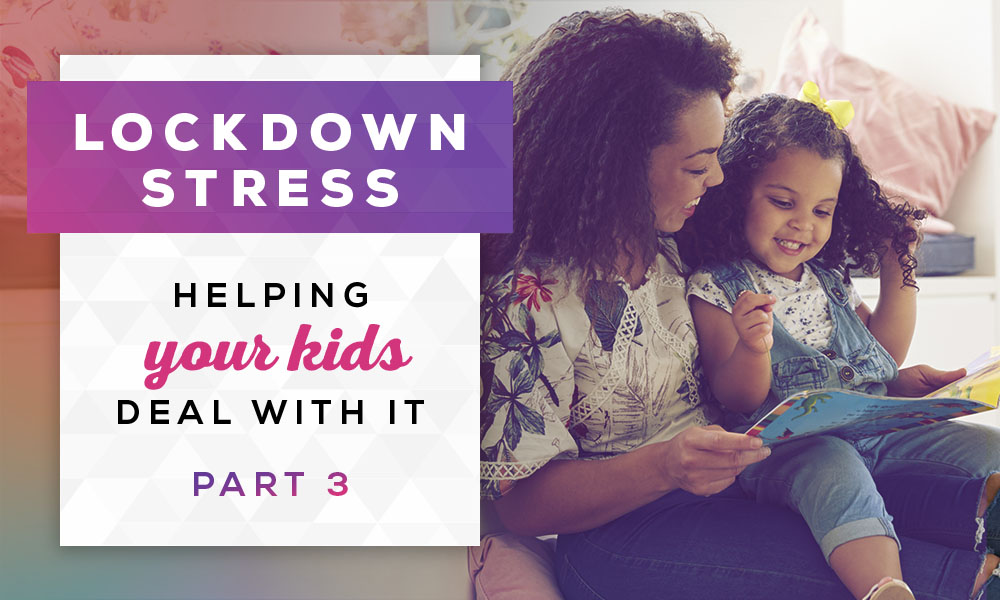 Dangerous Warning Signs
This final category maps out indicators of traumatic stress which are beginning to overwhelm the individual and creating a risk to their health. The longer the traumatic stress symptoms occur, the greater the negative impact on the child or caregiver. This does not imply craziness or weakness; rather it indicates that the emotions are too powerful for them to manage by themselves. Completely normal, but it can make a person feel powerless as if they are drowning in their emotions and do require someone else to help them, such as an emotional lifeguard. Children or caregivers who display more than a few of the following stress symptoms may need additional help dealing with the events surrounding Coronavirus lockdown. They should seek appropriate medical or psychological assistance.
Thankfully dozens of trusted resources are available to educate and equip parents and teachers on helping children negatively impacted by trauma. Click here for more resources.
Physical:
Chills, thirst, fatigue, nausea, fainting, vomiting, dizziness, weakness, chest pain, headaches, elevated blood pressure, rapid heart rate, muscle tremors, difficulty breathing, shock symptoms, etc.
Emotional:
Fear, guilt, grief, panic, denial, anxiety, irritability, depression, apprehension, emotional shock, feeling overwhelmed, loss of emotional control, etc.
Cognitive:
Confusion, nightmares, uncertainty, hyper-vigilance, suspiciousness, intrusive images, poor problem solving, poor abstract thinking, poor attention/memory and concentration, disorientation of time, places or people, difficulty identifying objects or students, heightened or lowered alertness, etc.
Behavioral:
Withdrawal, antisocial acts, inability to rest, intensified pacing, erratic movements, changes in social activity, changes in speech patterns, loss of or increase of appetite, experimentation with sexuality, substances, pornography or online gambling for older children.
When in doubt about your children's medical or mental health needs contact a trusted family member, a physician or certified mental health professional. Remember there are caring people who can help you and your children. You do not have to go through a crisis alone, but you do need to reach out for help. COVID-19 lockdown has not limited access to therapists, counselors, social workers, psychologists or clergy. Children and parents must actively deal with negative emotions now to move past the stress of Coronavirus lockdown and find strength to cope with the challenges ahead. Good news – there are many groups available to help you figure it out.
Growing up can be scary, but generations of children grew through global challenges in the past like the great depression and became disciplined and resilient. This generation of children could become mentally and spiritually stronger because of COVID-19. Courageous parenting will create courageous children. That could become the greatest gift to our culture. Disciplined students who have learned how to manage themselves with responsibility and gained skills on how to help others. That might be the brave new world we need, and it will be filled with confident young adults who learned how to cope by watching their parents lean into the Coronavirus challenge.
Talk through it to get through it.
This guide can get you started on how to open conversations that will help your children manage the stress of a global pandemic. Learning how to manage emotions in this crisis can prepare your kids to manage any crisis. Teaching them to talk through issues is strategic for them to explore options and keep moving forward in their life.
Spark creativity with regular conversations about managing stress and pressure by discussing issues like these with your children in age-appropriate ways.
What are you worried about or afraid of since the Coronavirus lockdown began?
How is our family affected by the Coronavirus?
Talk about what was important to you before the COVID-19 pandemic and how those core values may have changed or gotten stronger since the lockdown began.
What will our family look like five years after the Coronavirus has been solved with a vaccine?
Express how grateful you are for each member of the family, what you admire or love about them. Share your heart with your children and watch how quickly they learn to share their deepest emotions with you.
Coronavirus can connect your family in new ways during the lockdown. Family dinner conversations can go deeper into conversations that will build mental wellness and resiliency. To quote Charles Dickens, "It was the best of times. It was the worst of times." It is the same for your family. This can be the best or worst of times – that choice is up to you.
---
Dwight Bain is a Nationally Certified Counselor who writes on managing crisis to create positive change. He lives in Orlando with his wife, two kids and four cats. Follow him across all social media @DwightBain