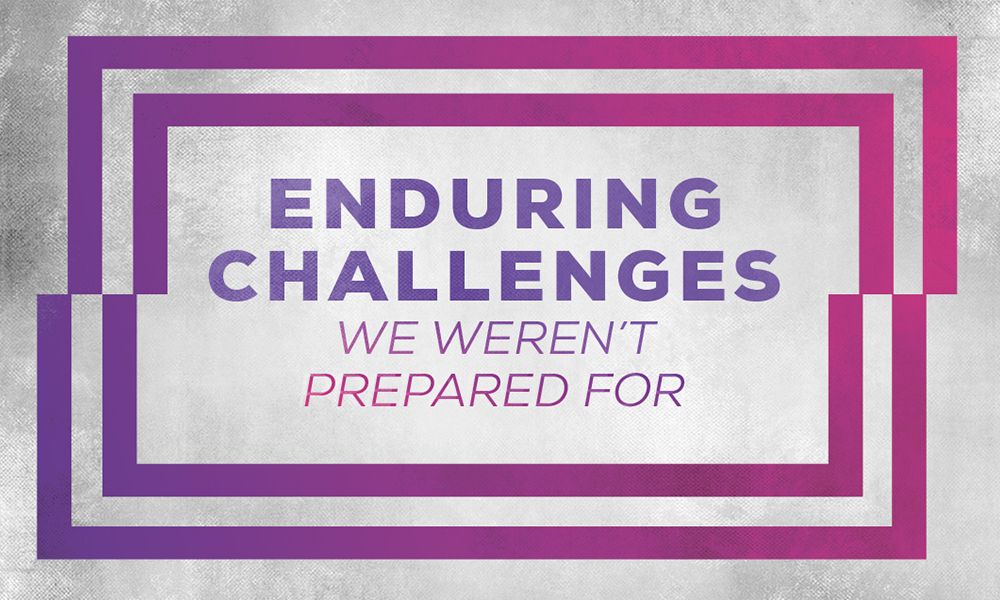 Mulenga thought he was doing the right thing.
A native of Zambia, Mulenga accepted an invitation to travel to neighboring Tanzania to serve in a ministry there. He was picked up at the airport by the leader of this ministry. A short time later, the local police pulled their car over and arrested them both!
Mulenga soon learned that the invitation was a hoax and the man who invited him to Tanzania was in fact a criminal with active warrants for his arrest. The police assumed Mulenga was an accomplice because he was traveling with this criminal. Both men were imprisoned in an overcrowded facility.
While in prison, Mulenga chose to provide intense care for the man who lied to him, who was battling a dire illness. Prison guards warned Mulenga that caring for the man might lead the parole board to believe they were friends. Despite this, Mulenga chose to care for him as an act of worship to God.
Miraculously, the criminal recovered and later stood before the parole board to declare Mulenga's innocence. After being wrongfully imprisoned for two years, Mulenga was released. Mulenga returned to Zambia, graduated from university, completed a master's degree at an American seminary, and returned to Zambia to plant a church and community outreach center.
When I first met Mulenga in Zambia in 2011, I was spellbound as he shared his story. (If you want to hear his story in its entirety, search for Mulenga Chella Testimony online.) Mulenga's testimony inspired me to persevere in a difficult situation in my life and to endure what felt like suffering to me.
When I thought about giving up, I remembered Mulenga's story of trusting and depending on Jesus for daily grace and strength. I recalled how Mulenga served someone who had betrayed him and caused him to be wrongfully imprisoned. If he could endure those circumstances and remain full of faith, I believed the Holy Spirit could empower me to do the same!
One of the reasons the Bible repeatedly calls us to remember what God has done for us and other believers is our need to endure difficulty. Experiencing God's forgiveness, cultivating a relationship with Jesus, and experiencing the presence of the Holy Spirit do not make us immune to pain, difficulty, or suffering.
So, as we think about how we can endure the challenges we didn't ask for nor necessarily feel prepared for, we must pause and remember God's faithfulness.
Consider the opening verse of Hebrews 12. "Therefore, since we are surrounded by such a huge crowd of witnesses to the life of faith, let us strip off every weight that slows us down, especially the sin that so easily trips us up. And let us run with endurance the race God has set before us."
This call to let go of what is making it hard for us to endure doesn't occur in a vacuum. The verse begins with the word "therefore." That opening word points the reader back to Hebrews 11, a chapter that is often described as the "Hall of Faith." In Hebrews 11, the writer points to the ways God was faithful to Noah, Abraham, Moses, Rahab, Gideon, and many others. In light of remembering the stories of God being faithful to those men and women, the reader then is called to endure themselves and to run their own difficult race.
Similar to the impact that Mulenga's testimony had on my endurance, the original audience of Hebrews walked through story after story of God's faithfulness to His people and their faithful dependence on Him. Only after hearing that did the writer turn back to their adversity and call them to endurance.
So, how can we leverage the power of remembering to fuel our endurance? Here's a few places to start.
1. Get to know the stories of your friends who share your faith.
As a pastor, I'm shocked when I find people who are in small groups and other tight-knit groups who don't know each other's stories. It's appalling when I find teenagers and college students who don't know their parents' testimonies. We need to create time and space to share our stories with the people closest to us. Those stories can fuel our faith.
2. Read about the stories of Jesus-followers who came before us.
We're incredibly blessed to live at a time where access to the testimonies of generations of Jesus-followers are so accessible. Whether we get a copy of a book like Foxe's Book of Martyrs or dive into the biography of a well-known Christian like Corrie ten Boom, Mother Teresa, or Hudson Taylor, the stories of people in the "cloud of witnesses" can inspire us to greater perseverance and endurance.
3. Write our own story to help others.
It was obvious as I listened to Mulenga's testimony that he had spent time reflecting on, organizing, and articulating his experience, so that he could share it in a concise and clear manner. His hard work became a gift to me and the thousands of people who've now heard his story. None of us are promised a wide audience for sharing our own story. But, investing the time to reflect on, organize, and write down our story enables us to help others when the opportunity arises.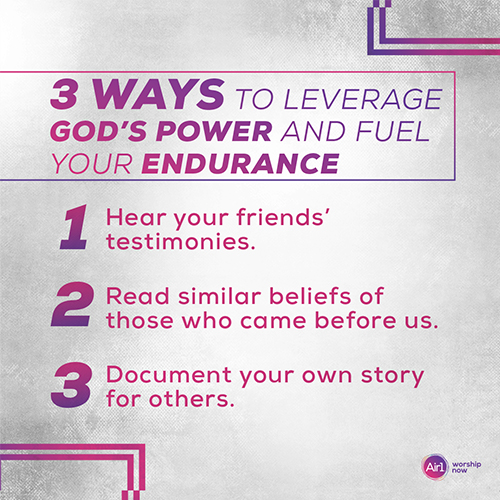 In their new song, "I am Yours," @NEEDTOBREATHE articulates well the struggle that is present here. "How do I forget so fast who you are and what that's worth? Cause there's evidence of you in every corner of my life."
LISTEN NOW: Official Music Video of "I am Yours" by NEEDTOBREATHE
If we go looking in our stories, the stories of those around us, and the stories of those who've gone before us, we will find abundant evidence of God's faithfulness. His faithfulness can carry us through whatever we are facing, filling us with the endurance we need to continue following Him every day.
---
Scott Savage is a pastor and a writer with the coolest last name ever. He leads Cornerstone Church in Prescott, Arizona. Scott is married to Dani and they are the parents of three "little savages." He helps hurting people forgive others through his Free to Forgive course and you can read more of his writing at scottsavagelive.com