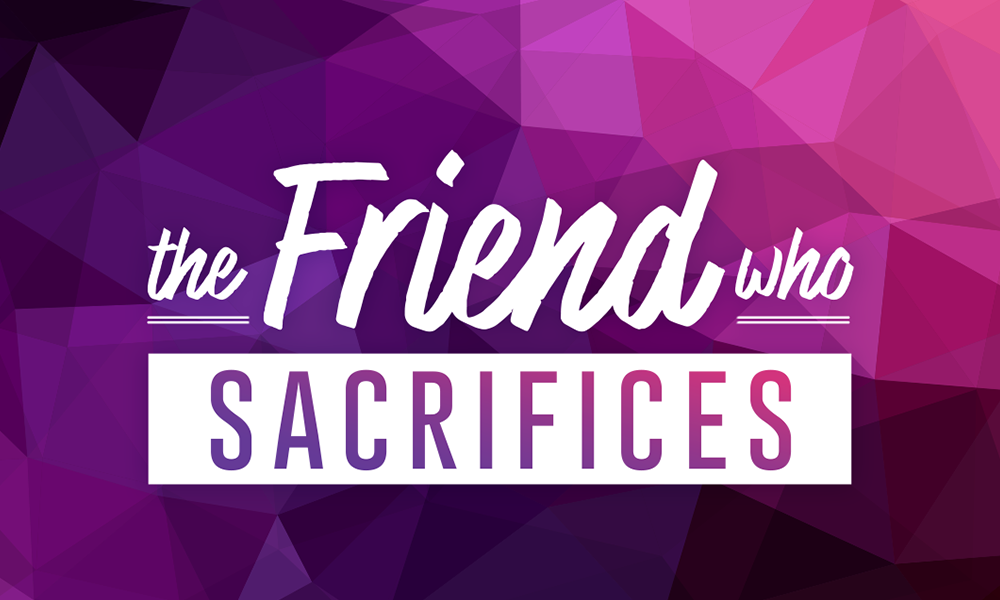 What word do you use to describe Jesus?
Lord? Savior? Beloved? Teacher?
One of the words Jesus used to describe His relationship with His disciples is a surprising one. Friend.
When I read Jesus describing His disciples as "my friends," my mind immediately goes to the ups and downs of my own life with friends, especially after the challenges of the last few years. Friendship is a mixed bag of great joys and deep pain, especially when deciding what friendships I want to deepen, which ones I want to abandon, and which ones I want to do the hard work of repairing.
Have you had challenges with any of your friends lately? If you have, then one of the following phrases may have come out of your mouth.
"I feel this relationship is imbalanced."
"I'm always the one initiating."
"Why do I always have to be the one who ______________?"
"It seems like they never __________________."
"We just don't have as much in common anymore."
"I've tried reaching out, but I feel like they're ghosting me."
There are many reasons why some relationships endure, while others end. When discovered, unhealthy (even toxic) relationship patterns should be avoided, or certainly addressed, where possible. Some friendships are for a season and that's okay. Other friendships need to end, for the good of one or both people.
One quality of a healthy friendship is sacrifice. There are seasons in every long-lasting friendship where one person will make sacrifices for another, making the friendship seem unbalanced.
Consider Jesus' friendship with you. It is incredibly imbalanced. Jesus has sacrificed far more for us than we have for Him. Nothing we can do can equal the cross. He gave way more than we did. According to Romans 5:8, He initiated a relationship when we were ice cold.
Jesus used the concept of friendship to illustrate what it meant to be His follower. In John 15, during His final meal with his disciples, He told them, "This is my commandment: Love each other in the same way I have loved you. There is no greater love than to lay down one's life for one's friends. You are my friends if you do what I command. I no longer call you slaves, because a master doesn't confide in his slaves. Now you are my friends, since I have told you everything the Father told me."
Jesus was their friend - a friend who had and would continue to make sacrifices for them. In the words of our therapeutically-inclined world, Jesus was both a safe person and a healthy attachment. He was the healthiest person any of them had ever been in relationship with.
We doom our relationships when we reject the way of Jesus and adopt the mindset of our world when it comes to our friendships. With an unprecedented level of loneliness and isolation happening across the developed world, we find our deep hunger for love and connection at odds with our mindset. "What does this person give to me? How do they serve me? How are they showing me they love me?"
According to Jesus, the healthiest relationships are where we try to outgive, outserve, and outlove each other. In Romans 12, the Apostle Paul calls a group of Jesus-followers to the Jesus way of friendship. "Love each other with genuine affection, and take delight in honoring each other." Another translation speaks of outdoing one another in showing honor. With this approach, the greatest joy in friendship is the experience we give the other person.
Put simply, Jesus redefines friendship as what we give, not what we get. Jesus modeled this kind of friendship with his followers during his years of public ministry and on the cross. Like Jesus, we can be the friend who sacrifices to serve the people we love, laying down our lives for them and their good.
With the friends in your life today, consider these practices.
1. Name the person who you will sacrifice for in friendship. Who is going through something difficult where friendship with them requires sacrifice? What do you need to sacrifice to be a Christlike friend to them? How can you view that sacrifice as a way for you to love Jesus as you serve them?
2. Name the person who you want to honor. You don't need a special occasion or a milestone in their life to honor them. Give them a gift. Write a card. Arrange a party. Write a social media post. Take delight in showing them honor.
3. Name the person who you're not getting a lot back from in friendship currently. Determine if this is something God has called you to or if this is an unhealthy friendship with toxic consequences. If you sense the Holy Spirit leading you to focus on what you're giving, not what you're getting, then pause and give thanks to God. You have an opportunity to experience what Jesus has felt as your friend!
We need to be reminded often that Jesus does love us for what we can give Him. As @Patrick Mayberry sings in his song, "How You Love Me," Jesus loves us when we have nothing to give.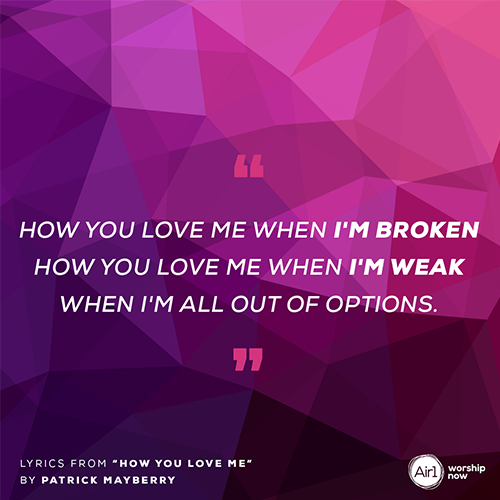 For Jesus, friendship involves sacrifice - laying down your life for someone else. Friendship for us as followers of Jesus means we don't pull back, asking, "What will I get?" Instead, we follow the example of Jesus and we lean forward, wondering "What can I give?"
---
Scott Savage is a pastor and a writer with the coolest last name ever. He leads Cornerstone Church in Prescott, Arizona. Scott is married to Dani and they are the parents of three "little savages." He helps hurting people forgive others through his Free to Forgive course and you can read more of his writing at scottsavagelive.com.