Posted on Sunday, Oct 24, 2021 by Katie Clinebell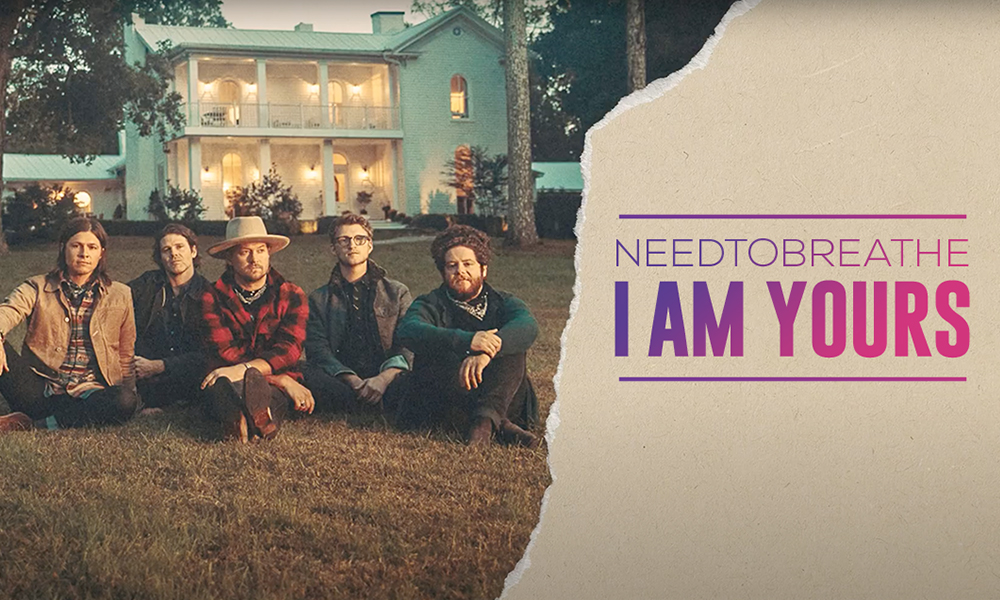 "But you love me where I am
Enough for you to not look back
And it's the only kind of love
That I have ever felt like that"
We are not defined by our thoughts and, in the words of Henry Cloud, "feel does not mean real". In their song "I Am Yours", @NEEDTOBREATHE explores the tension between our feelings and reality as they offer listeners a hopeful reminder when the two seem to be at odds. This acoustic-laden, soulful rock anthem beautifully blends the relationship between cynical inner thoughts and proclamations of belonging.
LISTEN NOW: NEEDTOBREATHE "I Am Yours" Official Audio
When negative, intrusive thoughts highlight areas of self-imposed disqualification that leave us dwelling on characteristics of inadequacy, we can feel pulled to run towards isolation. The thought that anyone, let alone the God of goodness and light, would want us at their table can seem too good to be true. At times it can feel overwhelming to fully believe that God calls us His when we as humans are all too aware of why we shouldn't be.
"If I had to write a story of the greatest love in time, I would have to sing of You. How I'm this branch and You're the vine, and the romance that we have, oh, it's easy by design. I was fortunate to find You, I'm still blown away You're mine."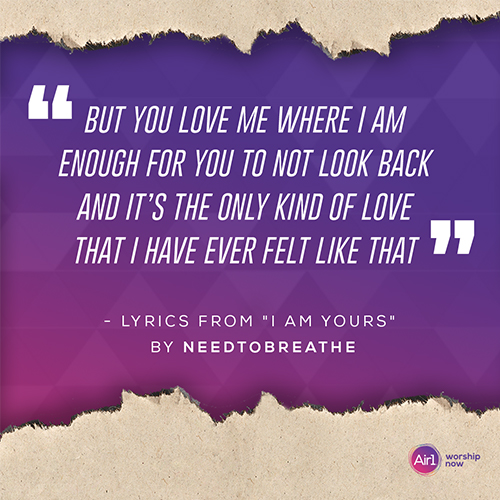 But NEEDTOBREATHE offers us a response towards these isolating thoughts that not only does not fuel the negative cognitive churn and propensity towards avoidance, but rather stops the process in its tracks and brings the listener back into belonging by highlighting God's unchanging, eternal relationship with us. NEEDTOBREATHE powerfully reminds listeners of their place with the unbelievable, yet entirely true, Truth that as God's children we were, are, and always will be His.
"I Am Yours" comes from NEEDTOBREATHE's latest album, "Into the Mystery" that was released in July 2021. The album came as a surprise announcement to fans as the band had just recently dropped an album, "Out of Body", in 2020. The group all stayed in the same house in Colombia, TN for three weeks as they collaborated on the new record.
---