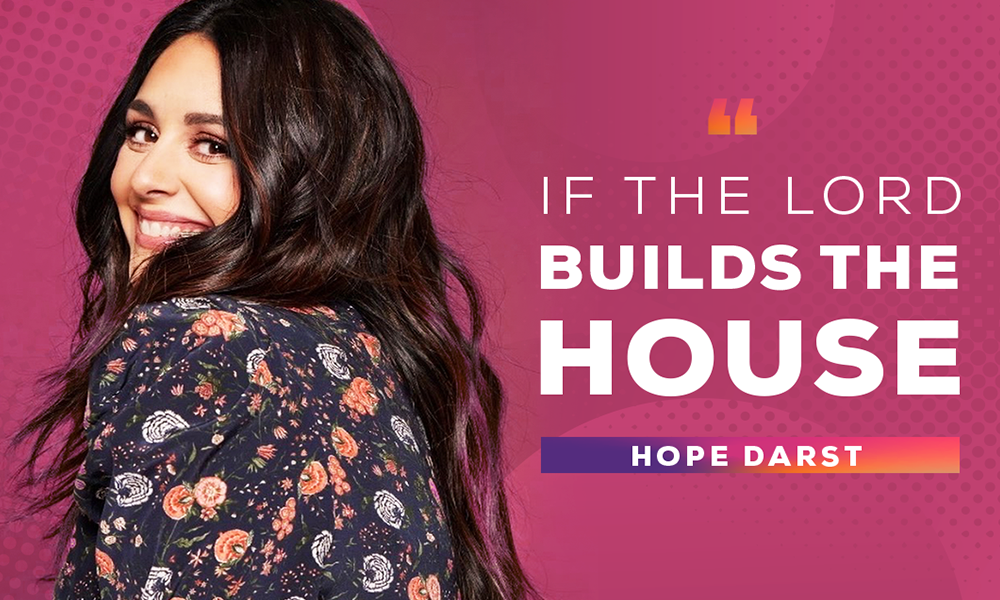 "When it's built on His name
There's nothing gonna shake this ground
If the Lord builds the house
Nobody can tear it down"
Trials and tribulations can seem likely to knock down everything we are trying to hold up for the house of God. When things go wrong, and storms come on the journeys we face, it is easy to worry that everything will come crashing down. With "If The Lord Builds The House," @Hope Darst reminds us that nothing can bring down what God raises up. When trouble comes, we need to remember that God works in mysterious ways, and could be bringing something even better out of the situation. Darst reminds us that no power of hell, and no plot of man could ever stop what God has planned.
WATCH NOW: Hope Darst "If The Lord Builds The House"
"If The Lord Builds The House'' begins with a confident piano melody and drum beat before Darst's powerful vocal joins in. Darst's voice is joined by a choir as the chorus proclaims that nothing can tear down a house that the Lord has built. The song combines classic worship with country rock, and gives a warm and welcoming sound to confidence in Christ.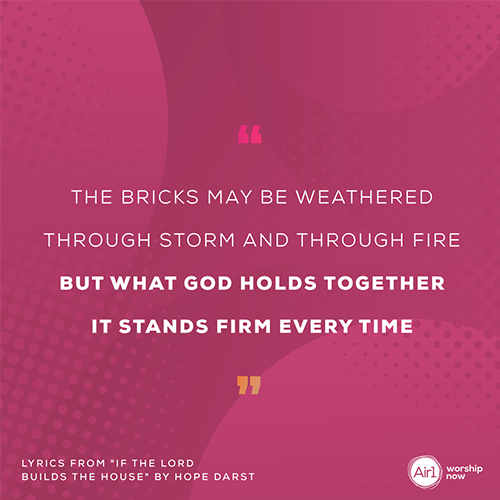 If we try to build our lives on our own strength and with our own power, whatever we build is sure to fall because it is not built on the right foundation. When we choose to build with God alongside us, however, our houses will be strong because they are built on the rock. If the Lord builds it, only He can tear it down.
RELATED CONTENT: "Peace Be Still" by Hope Darst
"The bricks may be weathered
Through storm and through fire
But what God holds together
It stands firm every time"
"If The Lord Builds The House" was released as a single in June 2022. On the subject of worship, Darst says, "I've learned that it's not actually about songs at all. It's actually about living a life that honors God and pleases God in everything that you do."