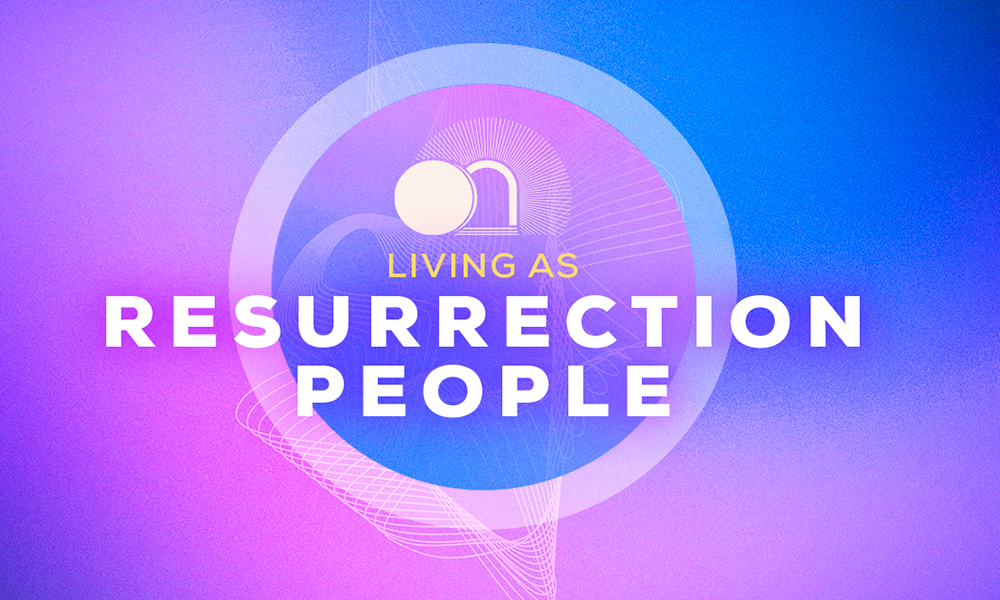 Have you ever been driving and arrived at your destination only to realize you don't remember a bunch of the drive itself? You don't remember many of the turns, much of the time, and it felt like you had been driving by remote control? Yeah, me too!
Perhaps you've moved to a new home, started a new job, changed schools, and gotten lost. You drove to your old place, old job, or old school by mistake.
During the last couple of years, our church had to temporarily relocate to a different venue for Sunday services. After ten months of meeting at a different venue, we returned to our original venue. On the first Sunday back in our original venue, one of our volunteers shared the story of how she was late because she drove to the wrong building that day. She had heard the announcements. She knew where she was supposed to go. But somehow, she ended up driving to the wrong spot.
This is the power of habit. Once we get a habit ingrained in our minds, it can become a well-worn path that we travel without much thought.
We have these habits both in how we act and how we interact with people. We have these habits with the way we see the world and perceive new information. These habits and "remote-control-brain" can be helpful to free up cognitive space for more critical thinking. However, our habits and thinking patterns can keep us locked into unhelpful paths and resist new and needed changes.
Each year, I think about this reality at this point in the calendar. Churches will promote their Easter services with a phrase "This Changes Everything." But, if we can be honest for a second, how often does the impact of Easter last about as long as the Cadbury eggs or the Peeps? The reality of the resurrection of Jesus only changes everything when we implement it in every area of our lives.
Take what the Apostle Paul said for example. In 2 Corinthians 5, he wrote these words.
"Since we believe that Christ died for all, we also believe that we have all died to our old life. He died for everyone so that those who receive his new life will no longer live for themselves. Instead, they will live for Christ, who died and was raised for them. So we have stopped evaluating others from a human point of view. At one time, we thought of Christ merely from a human point of view. How differently we know him now! This means that anyone who belongs to Christ has become a new person. The old life is gone; a new life has begun!"
Paul has a clear view of some real consequences of the resurrection.
First, we have died to our old life. The life we lived before we encountered Jesus is not our life anymore. That life is dead to us!
Second, we no longer live for ourselves. Instead of being motivated by entitlement and selfishness, we're now living motivated by generosity and service.
Third, we stop evaluating others from a human point of view. We once saw people according to the limits of this world. Now, we see people through the lens of the resurrection - every person is either a new creation or a potential new creation!
Fourth, we embrace our identity as new people. We aren't who we used to be. There is the old person we used to be and there is the new person we are now. Our new self is only explainable by the resurrection of Jesus.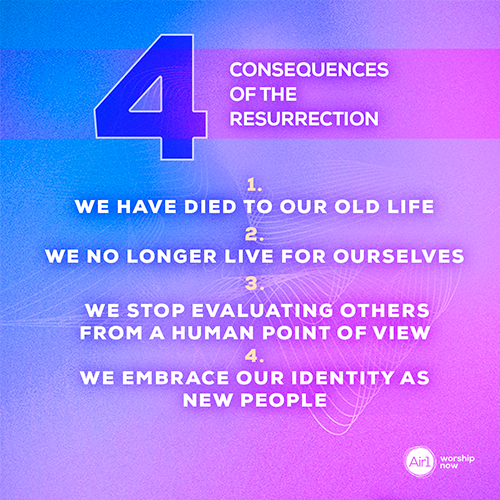 I get excited thinking and writing about living like the resurrection is true, even after the Easter candy is gone from the clearance aisle at the grocery store. But, if I can be honest, I often feel like there's a gap between the resurrection person I want to be and the person I act like.
If you can relate to that sense of frustration and failure, I want to encourage you, even as I encourage myself. Be patient with this process. Practice doesn't make perfect; practice makes progress. After Easter, we should expect steps and stumbles, success, and struggles. Jesus' disciples didn't perfectly live as resurrection people, and we won't either.
@Chris Renzema sings about this reality in his song "Just As Good." He sings: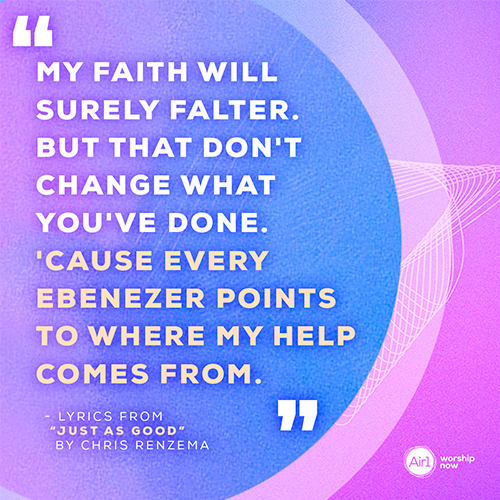 Related Content: Chris Renzema and Ellie Holcomb Raise a Musical Altar in "Just As Good"
Our faltering doesn't change the faithfulness of God. The invitation to live out the reality of Easter is available to all of us. What if you saw people in light of the resurrection? What if you lived each day as you live on Easter? Full of hope and possibility? What if you decided to stop viewing people from a human point of view?
To return to the analogy from earlier, you'd probably "drive to the wrong place" sometimes. You'd probably fall back into an old habit. You might even be slow to see Jesus at work around you. But with that intentionality, patience, and a load of His grace, you'd begin to adjust to living as a new creation.
Barbara Johnson once said, "We are Easter people living in a Good Friday world."
Every year, every day, the world feels more like Good Friday. But we are new creations. We are people who have been changed by Easter Sunday. We are resurrection people. What if we lived, acted, and interacted with people as if the resurrection which changed us could change them too?
---
Scott Savage is a pastor and a writer with the coolest last name ever. He leads Cornerstone Church in Prescott, Arizona. Scott is married to Dani and they are the parents of three "little savages." He helps hurting people forgive others through his Free to Forgive course and you can read more of his writing at scottsavagelive.com.